Patrick Mahomes and Jalen Hurts went toe-to-toe in Super Bowl LVII in February, with Mahomes' Kansas City Chiefs winning 38-35. Now, the two quarterbacks — plus another big name — are tangled in a tussle for NFL MVP this season.
And that other big name is Lamar Jackson. 
The Ravens quarterback is one of the new co-favorites to win league MVP, as Jackson, Mahomes and Hurts all currently sit at +350.
Jackson climbed to the very top of the board after Baltimore's decisive victory over the Seahawks in Week 9 by a score of 37-3. Before that win, his odds to win MVP were +600.
Behind him is Hurts, whose MVP odds sit at +350 after the Eagles' impressive 28-23 win over the Dallas Cowboys. Hurts threw for 207 yards and two touchdowns in the victory. That said, bettors and Philly fans will be keeping an eye on the QB's health.
Rounding out the three-way tie is reigning MVP Patrick Mahomes. He helped lead the Chiefs to a 21-14 victory over the Miami Dolphins in Frankfurt, Germany.
Here's a closer look at the current NFL MVP odds at DraftKings.
2023 NFL MVP ODDS*
Lamar Jackson, Ravens: +350 (bet $10 to win $45 total)
Jalen Hurts, Eagles: +350 (bet $10 to win $45 total)
Patrick Mahomes, Chiefs: +350 (bet $10 to win $45 total)
Tua Tagovailoa, Dolphins: +650 (bet $10 to win $75 total)
Joe Burrow, Bengals: +700 (bet $10 to win $80 total)
Christian McCaffrey, 49ers: +1400 (bet $10 to win $150 total)
Josh Allen, Bills: +2000 (bet $10 to win $210 total)
Trevor Lawrence, Jaguars: +2000 (bet $10 to win $210 total)
Brock Purdy, 49ers: +2500 (bet $10 to win $260 total)
Tyreek Hill, Dolphins: +4000 (bet $10 to win $410 total)
Jared Goff, Lions: +4000 (bet $10 to win $410 total)
Justin Herbert: Chargers: +5000 (bet $10 to win $510 total)
Dak Prescott, Cowboys: +5000 (bet $10 to win $510 total)
* odds as of 11/7/2023
Related: C.J. Stroud odds-on favorite for 2023 NFL Rookie of the Year
At 7-2, Jackson and the Ravens have one of the best records in the NFL. And at +950, Baltimore is fourth in Super Bowl futures.
It's Hurts and his Eagles that boast the league's best record at 8-1. And Hurts is 25-2 as a starter in his career. 
FOX Sports Dallas Cowboys insider David Helman called the Eagles "the scariest team in the NFL right now."
"In a league full of parity, the one-loss team is king."
Helman said despite Philadelphia's issues with turnovers, having the league's best record says something.
"It is still impressive that the Eagles are able to overcome it and win games, a lot of times convincingly, despite those struggles," Helman said.
"They are the most consistent thing going officially — that is not a matter of opinion; you can see it in the standings."
FOX Sports' Colin Cowherd, host of "The Herd," said Mahomes is hindered by a lack of a supporting cast outside of tight end Travis Kelce.
"You just look at the AFC — forget the NFC — Baltimore's got better weapons, Chargers have better weapons, Jags have better weapons, Cincinnati's got better weapons, Miami's got better weapons," Cowherd said. "They maybe have a BB gun offense — Pittsburgh's got better weapons. They don't stack up in the AFC outside of Travis Kelce, and there's a lot of miles on Travis Kelce's legs."
Notable players' whose MVP odds lengthened are Josh Allen and Dak Prescott. 
Allen and the Buffalo Bills dropped their fourth game of the season, losing 24-18 to the Bengals in Week 9. After that loss, Allen — once the favorite to win the MVP this season — saw his odds move from +1400 to +2000.
Similarly, Prescott's odds lengthened from +3300 to +5000 after Dallas fell to Philly in the Sunday afternoon game on FOX and the FOX Sports app.
Who are you backing for NFL MVP? Follow FOX Sports for the latest NFL news.
---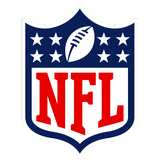 Get more from National Football League Follow your favorites to get information about games, news and more
---