San Marino hero Davide Gualtieri has told FourFourTwo that he was welcomed as "a hero" – despite scoring one of the most humiliating goals that the Three Lions ever conceded.
Gualtieri netted less than 10 seconds into a game against England in Bologna 30 years today, in a match that England needed to win by seven clear goals to qualify for the 1994 World Cup. It was a moment that marked a real low in Graham Taylor's era – but according to Gualtieri, he received a great response for his golden moment.
"My goal was somehow accepted and almost welcomed back in England. I was on the front page of the next morning's Daily Mirror, alongside the headline: 'END OF THE WORLD,'" Gualtieri tells FFT.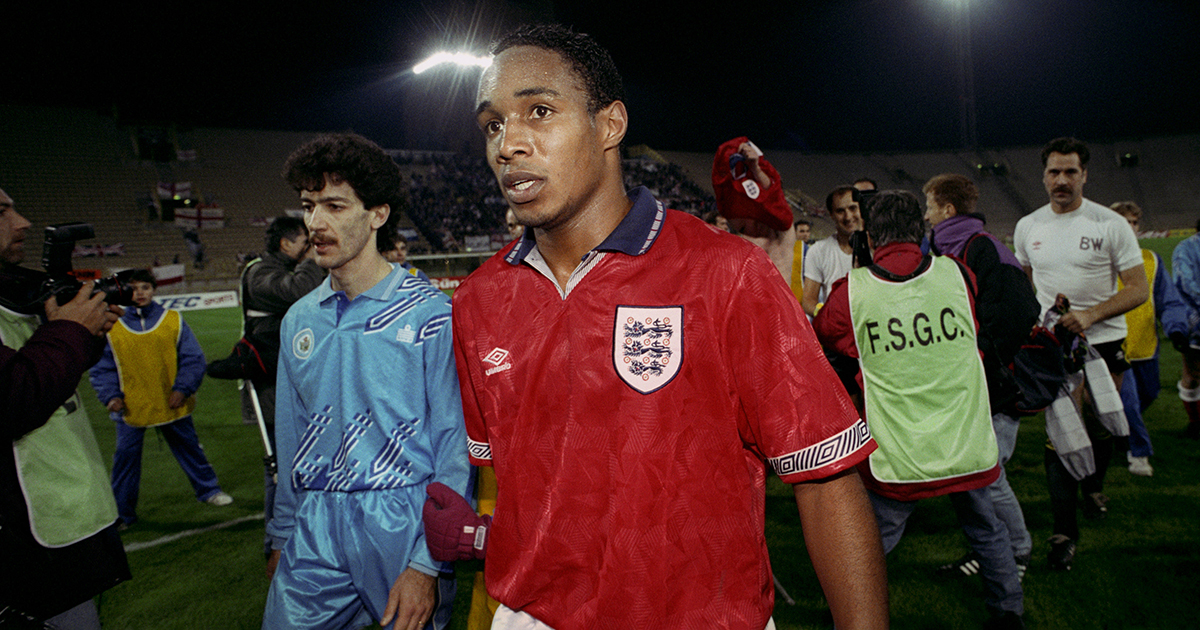 "My parents had friends over in the UK and they sent me a copy. I had it framed and guard it jealously. I'm on Wikipedia and have had a conversation with FIFA president Gianni Infantino, who knew my story. I became a hero in Scotland, too. During qualifying for Euro 96, we were drawn in the same group as them. 
"I was injured ahead of the away game, so couldn't make the trip to Glasgow, but many supporters that day wore T-shirts saying, "Gualtieri, eight seconds". I'd love to have got one. My team-mates said the Scotland fans couldn't wait to see me play, and that I was their idol because of what I'd done against England.
"My brother is a doctor, and two years later he participated in a football tournament for European hospitals, which was in Scotland. When people heard that he was my brother, he enjoyed free food and drinks for two days! A journalist also revealed I was voted Man of the Year because of my goal."
More England stories
Theo Walcott says he should never have gone to the 2006 World Cup at just 17-years-old.
The FA confirms that it will consider Sarina Wiegman for the England men's national team job after Gareth Southgate.
Tottenham legend Ledley King explains why his finest moment in an England shirt was also the beginning of the end for him. 
Thank you for reading 5 articles this month* Join now for unlimited access
Enjoy your first month for just £1 / $1 / €1
*Read 5 free articles per month without a subscription
Join now for unlimited access
Try first month for just £1 / $1 / €1