Nothing excites football fans like a big transfer. Before they've kicked a ball for their new club, new signings bring hope and possibility, a chance for supporters to dream. This year might be better…
Tottenham Hotspur have had some wonderful players over the years. Some of the world's finest have graced White Hart Lane and more recently, the Tottenham Hotspur Stadium. But, as with any club, there have been many disappointments, too.
Some of Spurs' finest have been home-grown players, but here we look at the best-ever signings made by the north London club…
36. Rafael van der Vaart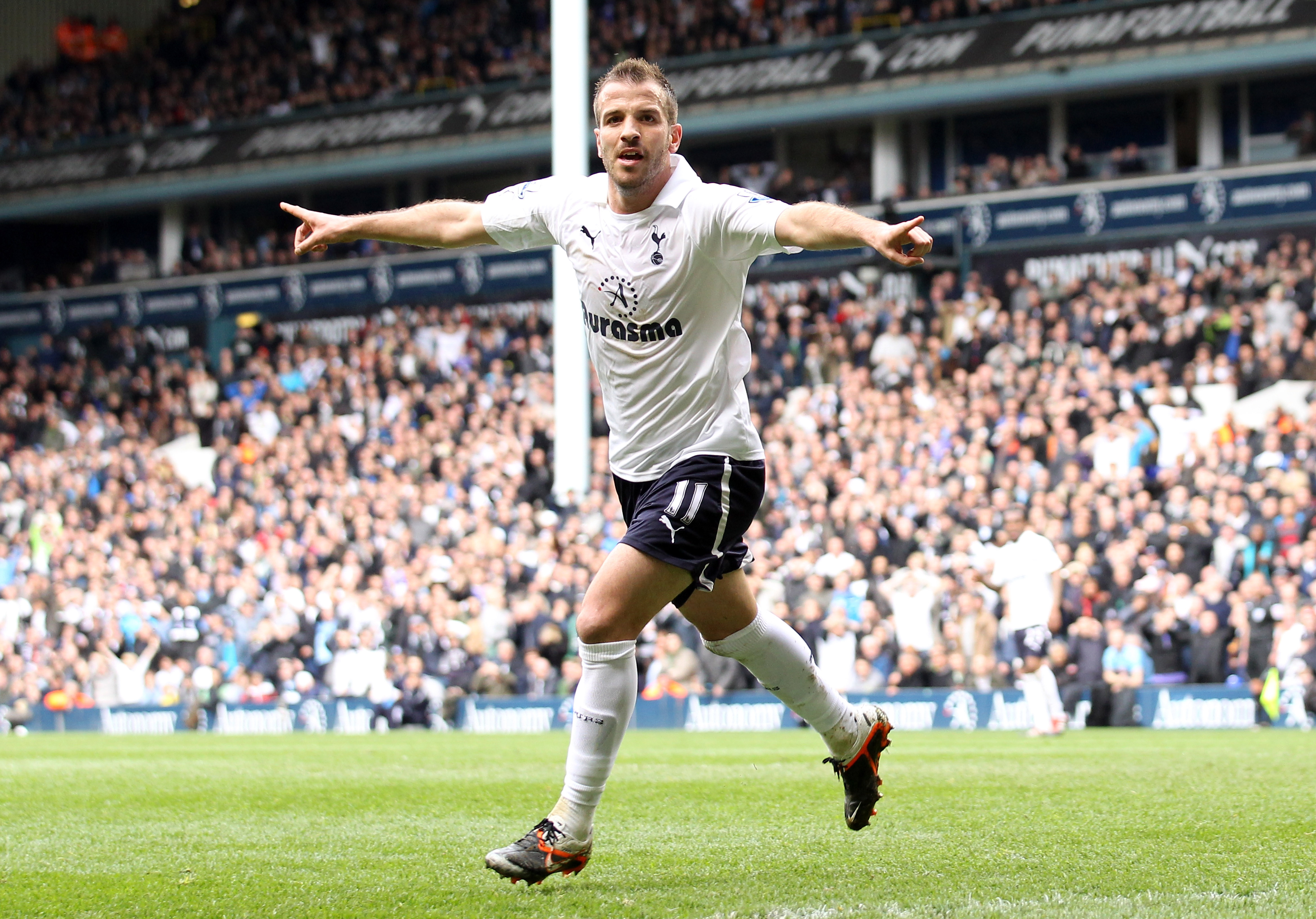 Tottenham fans loved Rafael van der Vaart and the Dutch attacker seemed to adore Spurs too.
A deadline day signing from Real Madrid in 2010 for a cut-price £8 million, his time at White Hart Lane was short but full of passion and big goals at a special moment for the club – including memorable strikes against Inter and Arsenal. A cult hero in N17.
35. Lucas Moura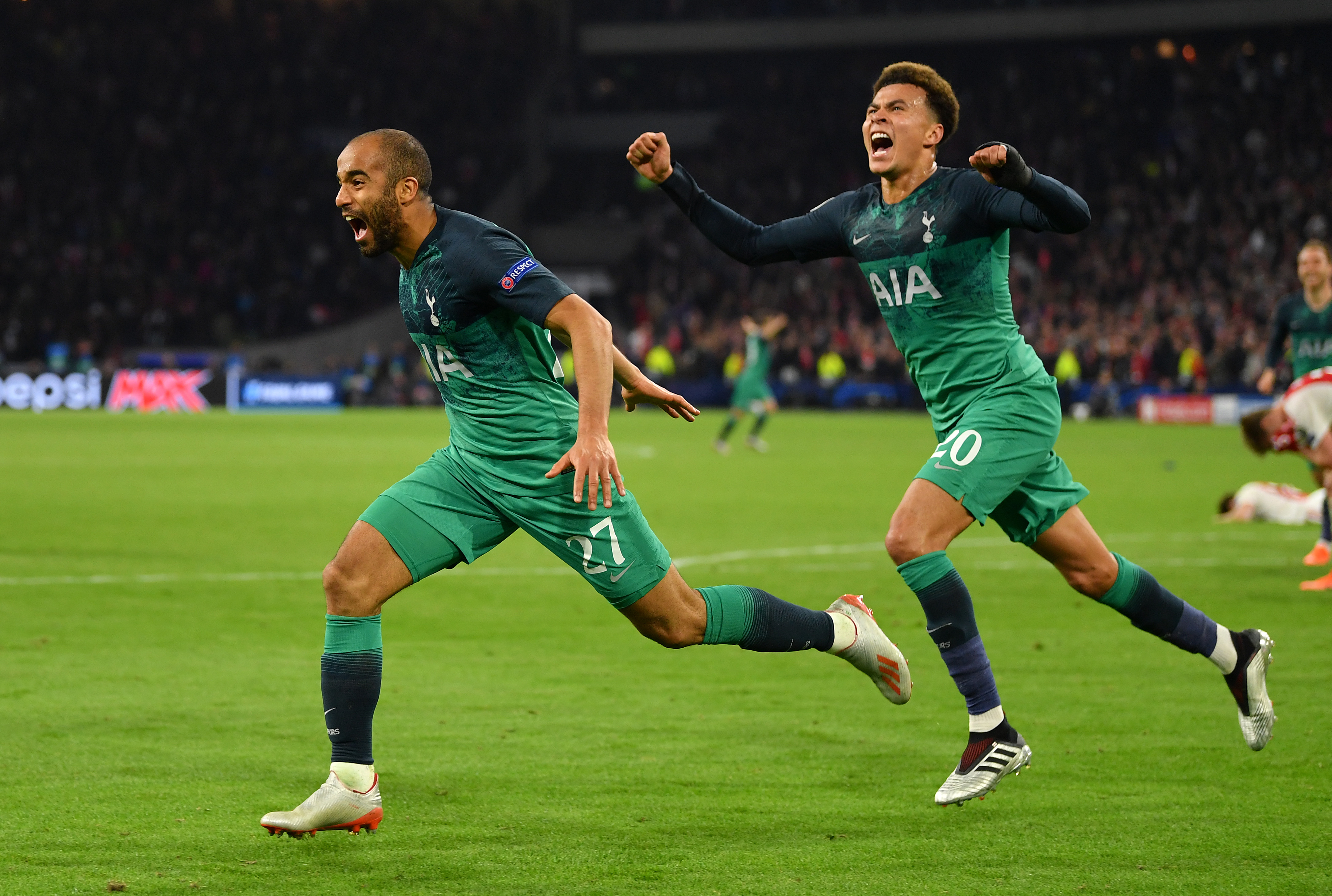 Lucas Moura might not be one of Tottenham's best-ever signings overall and he was not even a starter for much of his time in north London, but the Brazilian gave Spurs fans one of the most memorable nights in the club's history.
Signed from PSG for around £25 million in January 2018, Moura's hat-trick against Ajax the following year saw Tottenham come from 3-0 down in the tie and seal a place in the Champions League final on away goals in the dying seconds of the match. He also scored the first-ever hat-trick at the Tottenham Hotspur Stadium and netted in added time on his final appearance for Spurs.
34. Dimitar Berbatov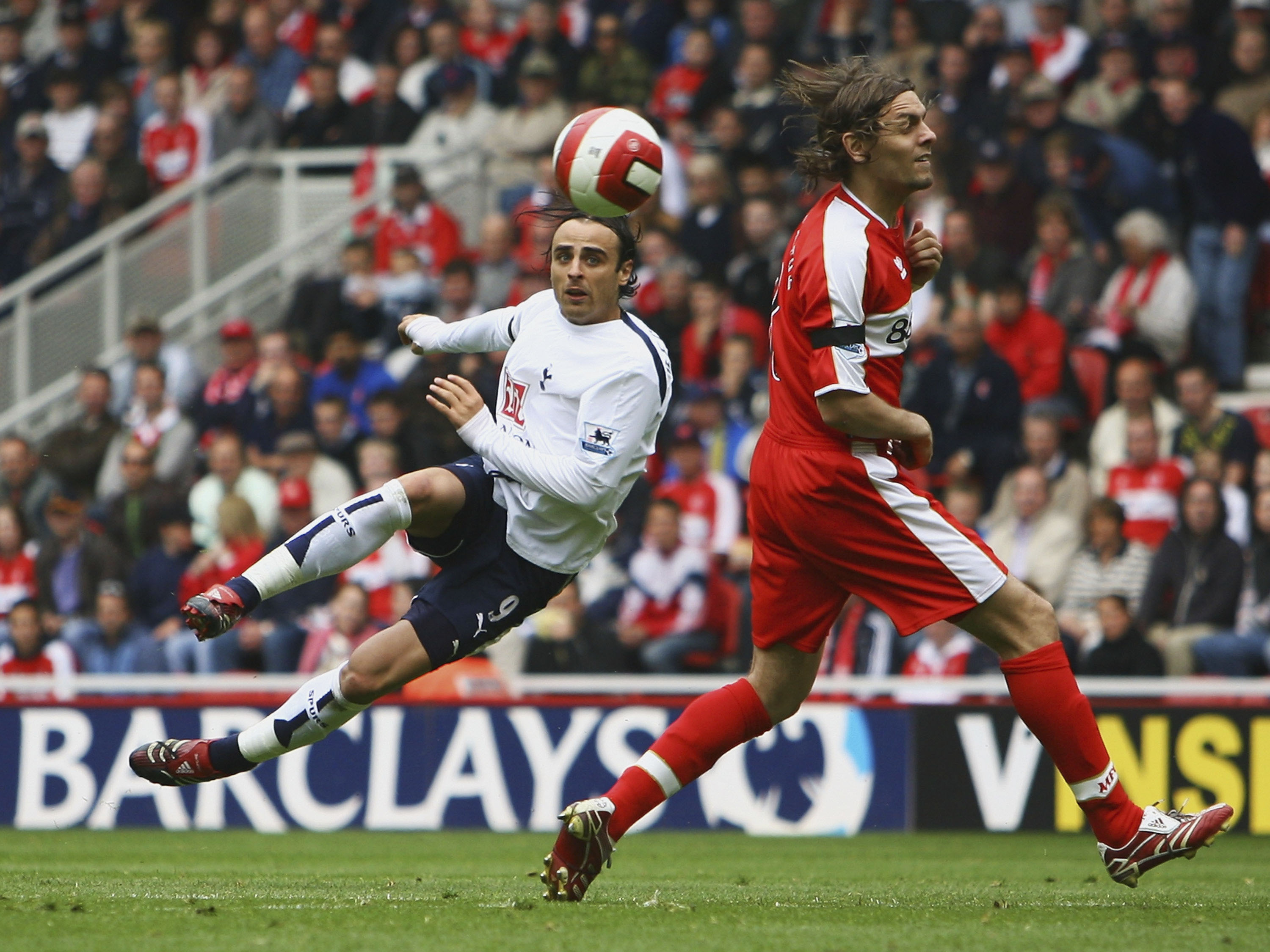 A £10.9 million signing from Bayer Leverkusen in 2006, Berbatov quickly became a hit with Tottenham fans in Martin Jol's entertaining side.
One of the most stylish strikers to grace the Premier League, Berbatov hit 46 goals across two seasons and helped Spurs win the League Cup in 2008. Fans sang his name and took Bulgaria flags to White Hart Lane, but he was soon off to Manchester United. Had he stayed longer, he would be surely be much higher in this list.
33. Robbie Keane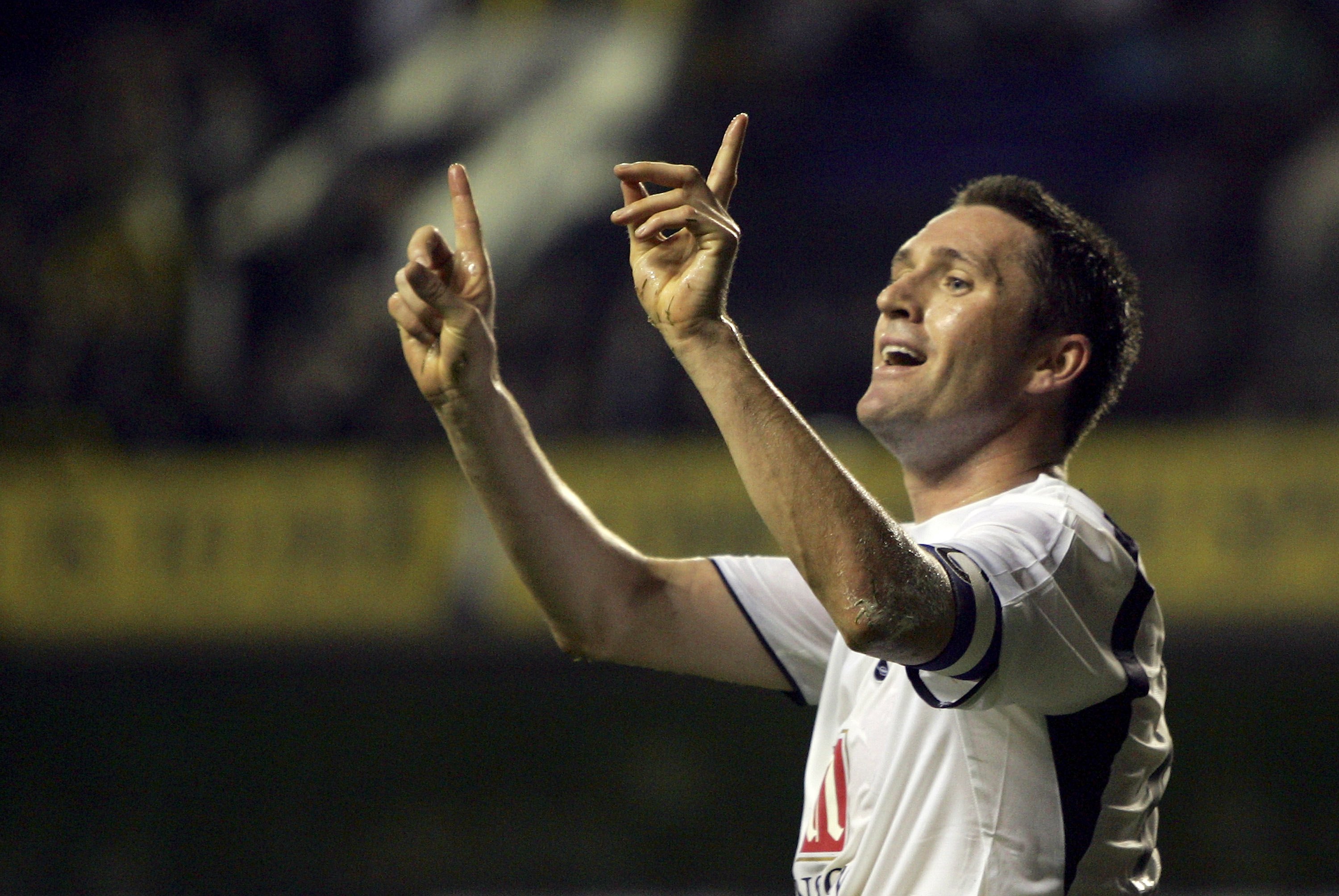 Robbie Keane signed for Tottenham twice. The Republic of Ireland arrived from Leeds for £7 million in 2002 and rejoined Spurs after a short spell at Liverpool for £12m in 2009.
Keane scored over 100 goals for Spurs across two spells and was a fan favourite – the first time around at least. He was also part of the team which won the League Cup in 2008.
32. Steve Archibald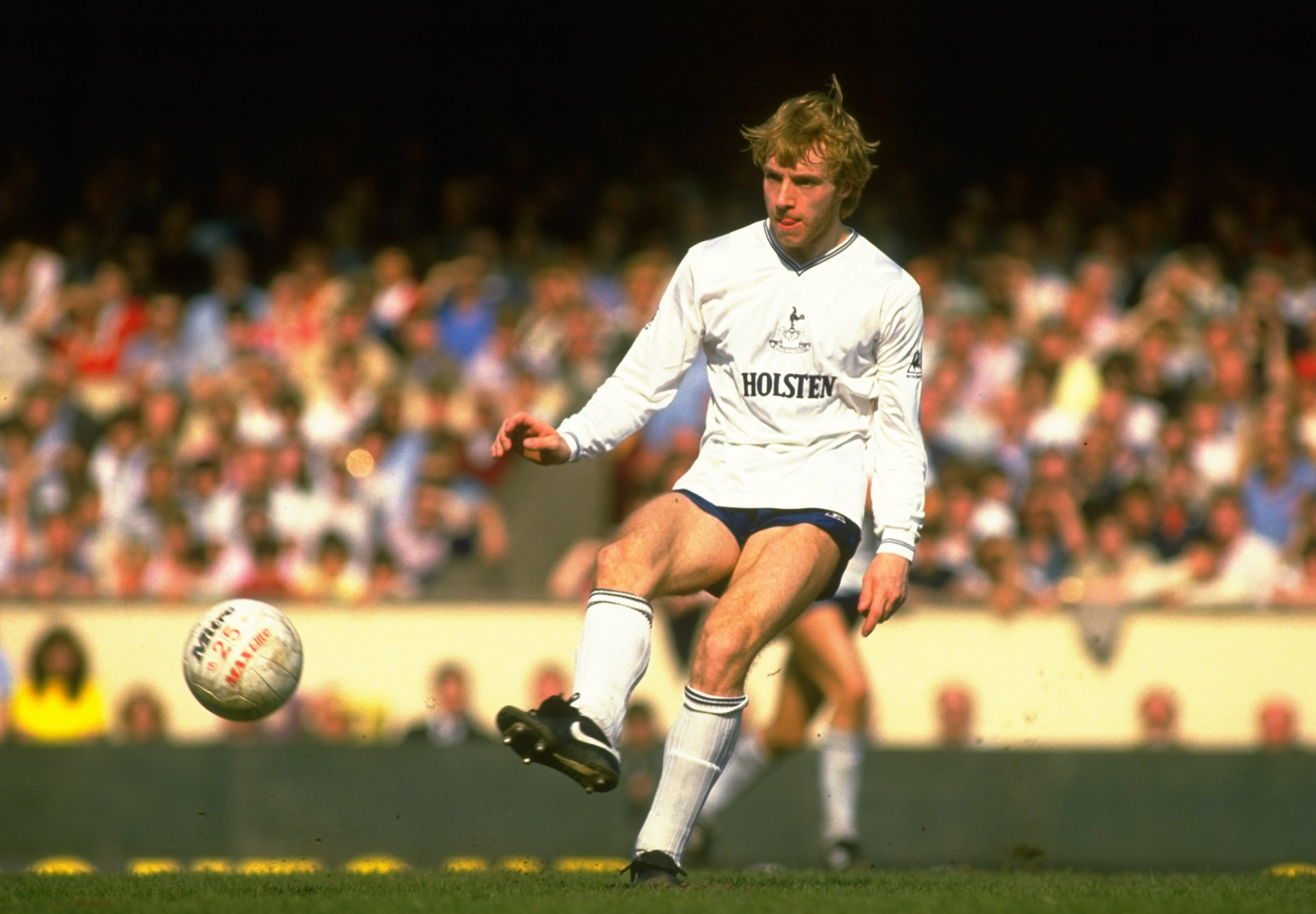 Steve Archibald spent four years at Tottenham in the early 1980s after signing in an £800,000 deal from Aberdeen.
The former Scotland striker scored 77 goals in four successful seasons at White Hart Lane. He was part of the FA Cup-winning teams in 1981 and 1982 and the side which claimed the UEFA Cup in 1984. He moved to Barcelona after that as a replacement for Diego Maradona and spent three seasons at Camp Nou.
31. Danny Rose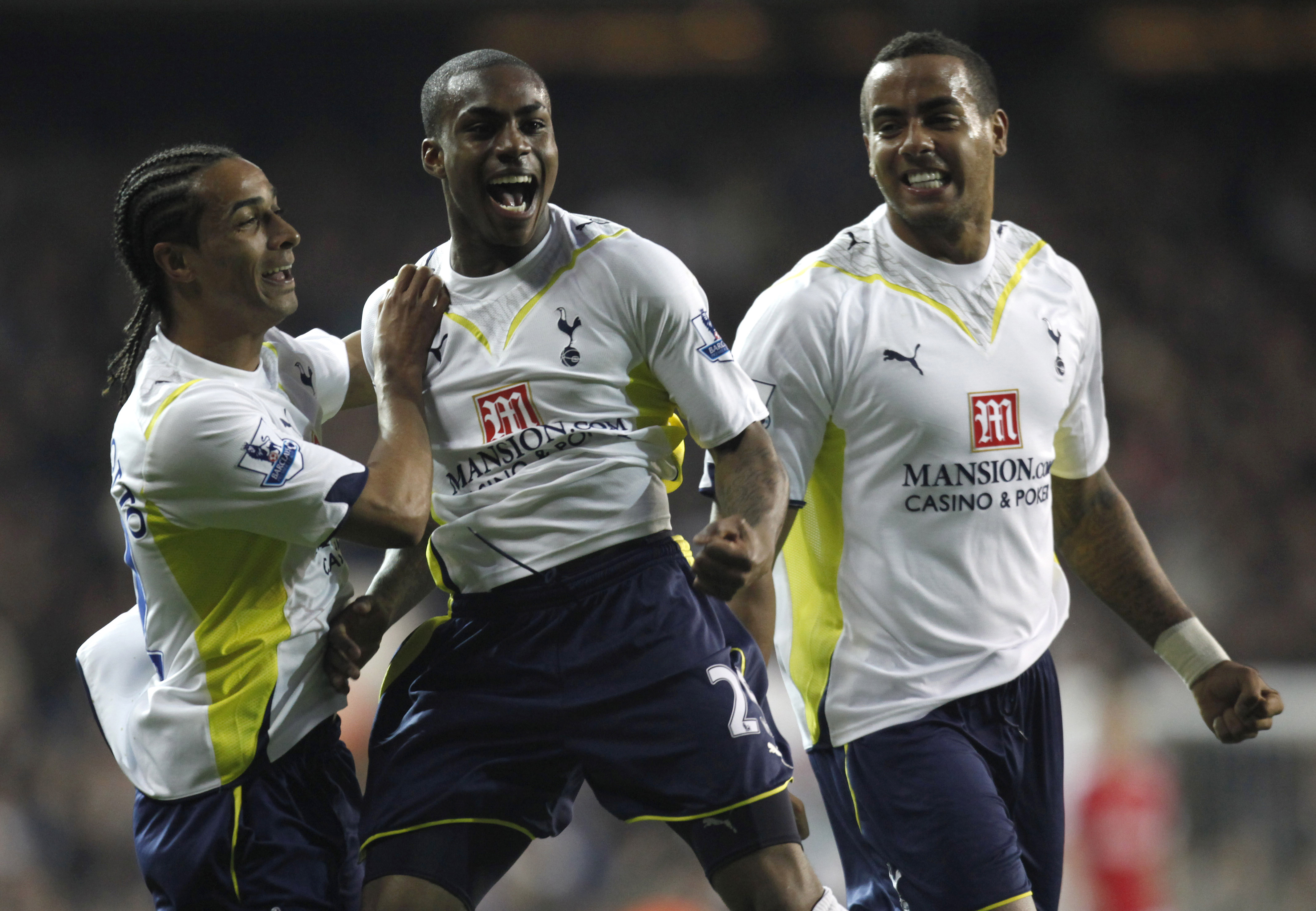 Danny Rose's Tottenham career got off to a dream start when he smashed in an unstoppable volley from long range against Arsenal on his Premier League debut.
It is fair to say there were ups and downs after that and he upset the fans in an explosive interview in which he criticised the club's signings, but he cost just £1 million from Leeds, played over 200 times for Spurs and at his peak was one of the best left-backs around.
30. Ricardo Villa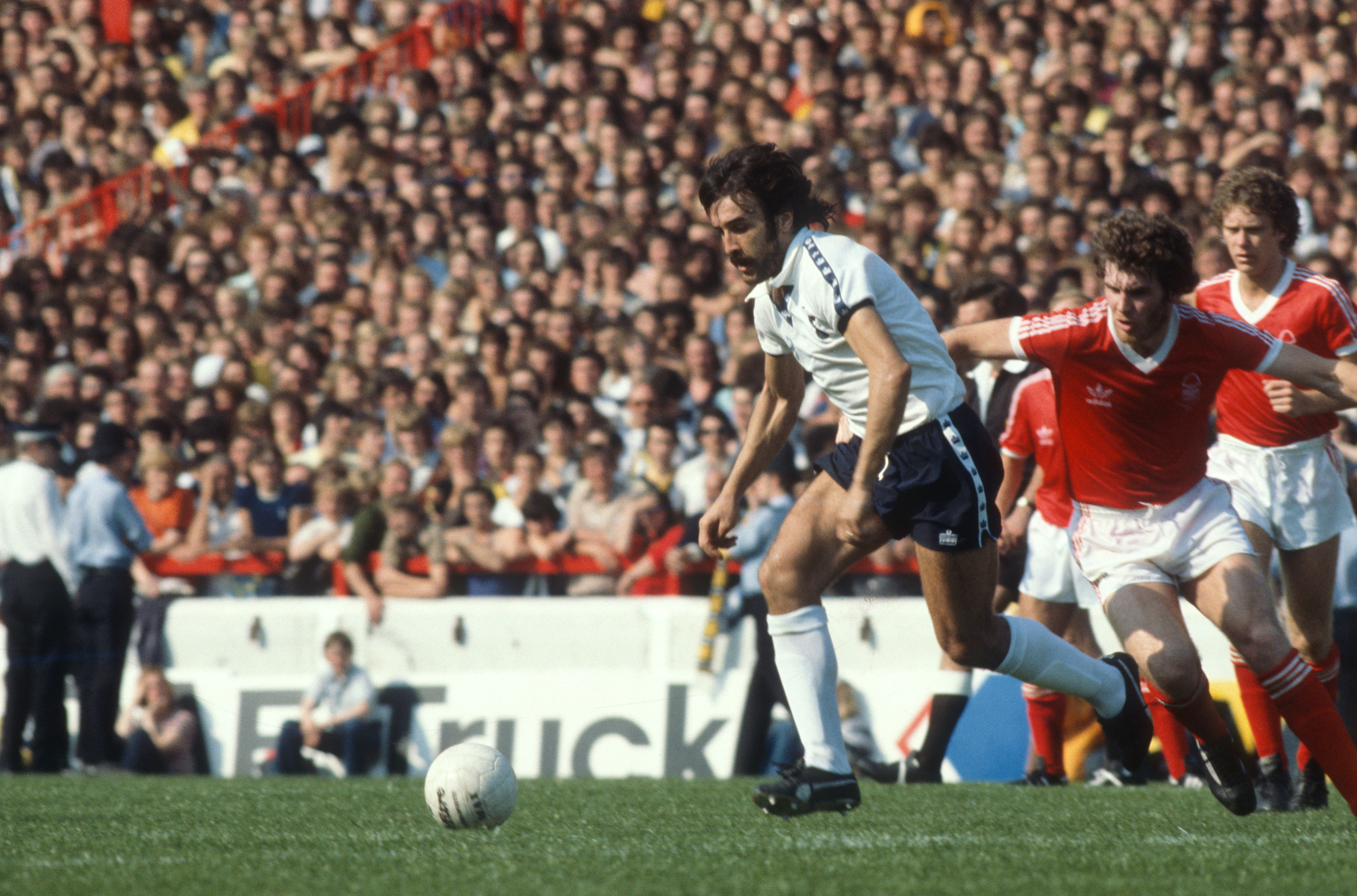 Ricardo Villa signed for Tottenham in a sensational double deal which also brought fellow Argentine World Cup winner Osvaldo Ardiles to White Hart Lane.
Villa, affectionately known as Ricky, is of course remembered for one moment above all at Spurs – his wonderful winner against Manchester City in the 1981 FA Cup final replay. The Argentine scored only 25 times overall for Spurs in 179 games, but netted twice in that final and his second was voted Wembley Goal of the Century.
29. Luka Modric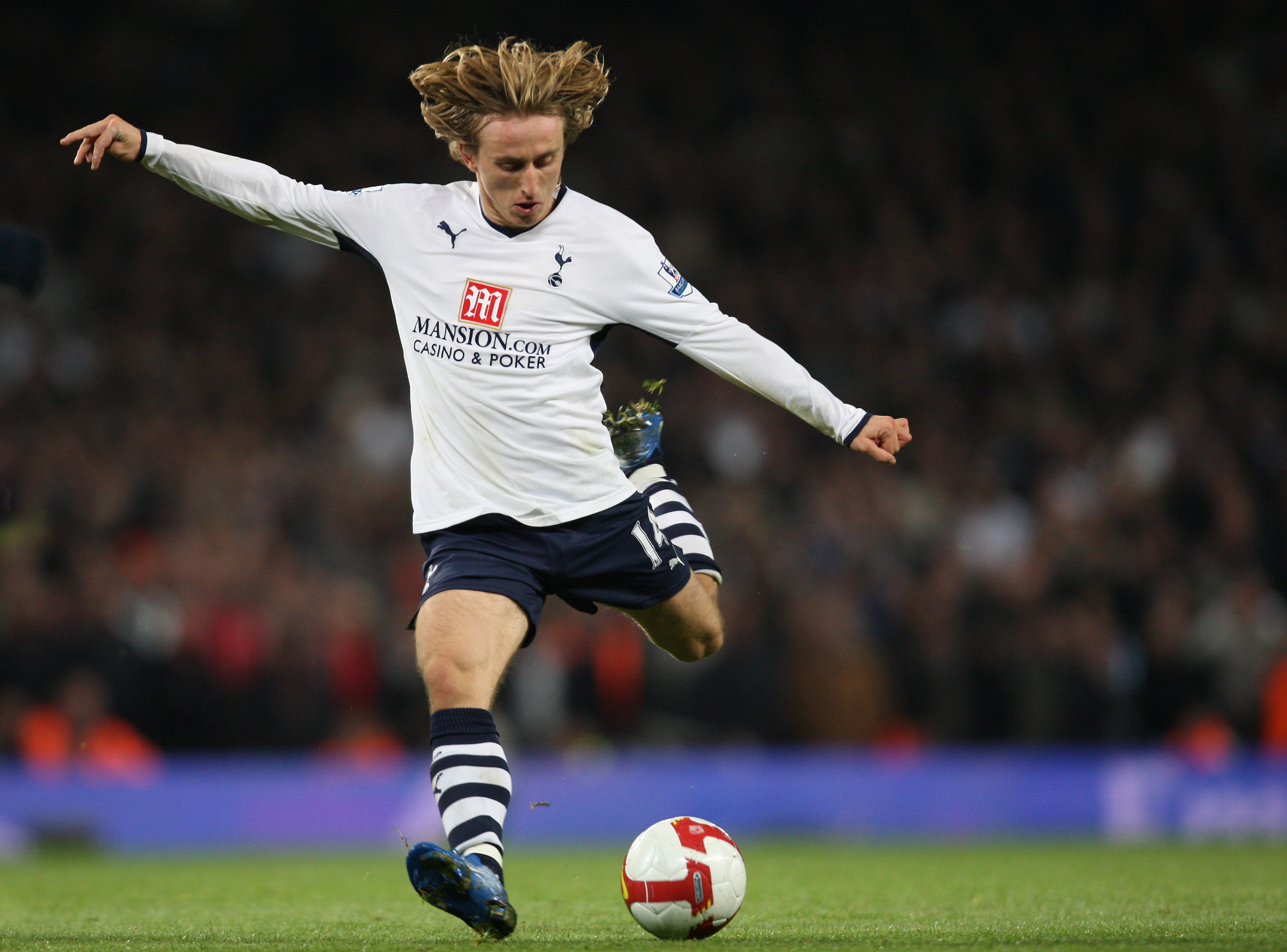 Spurs lost Dimitar Berbatov and Robbie Keane in the summer of 2008, but chairman Daniel Levy flew to Zagreb to sign Luka Modric – who was being tracked by a number of Europe's elite clubs – for £16.5 million.
Modric made a slow start to life in north London but his quality was soon evident and he helped Tottenham qualify for their first-ever Champions League campaign in 2010/11. He stayed for four seasons before joining Real Madrid in a £30m deal and will go down as one of the greatest players ever to represent the north London club.
28. Kyle Walker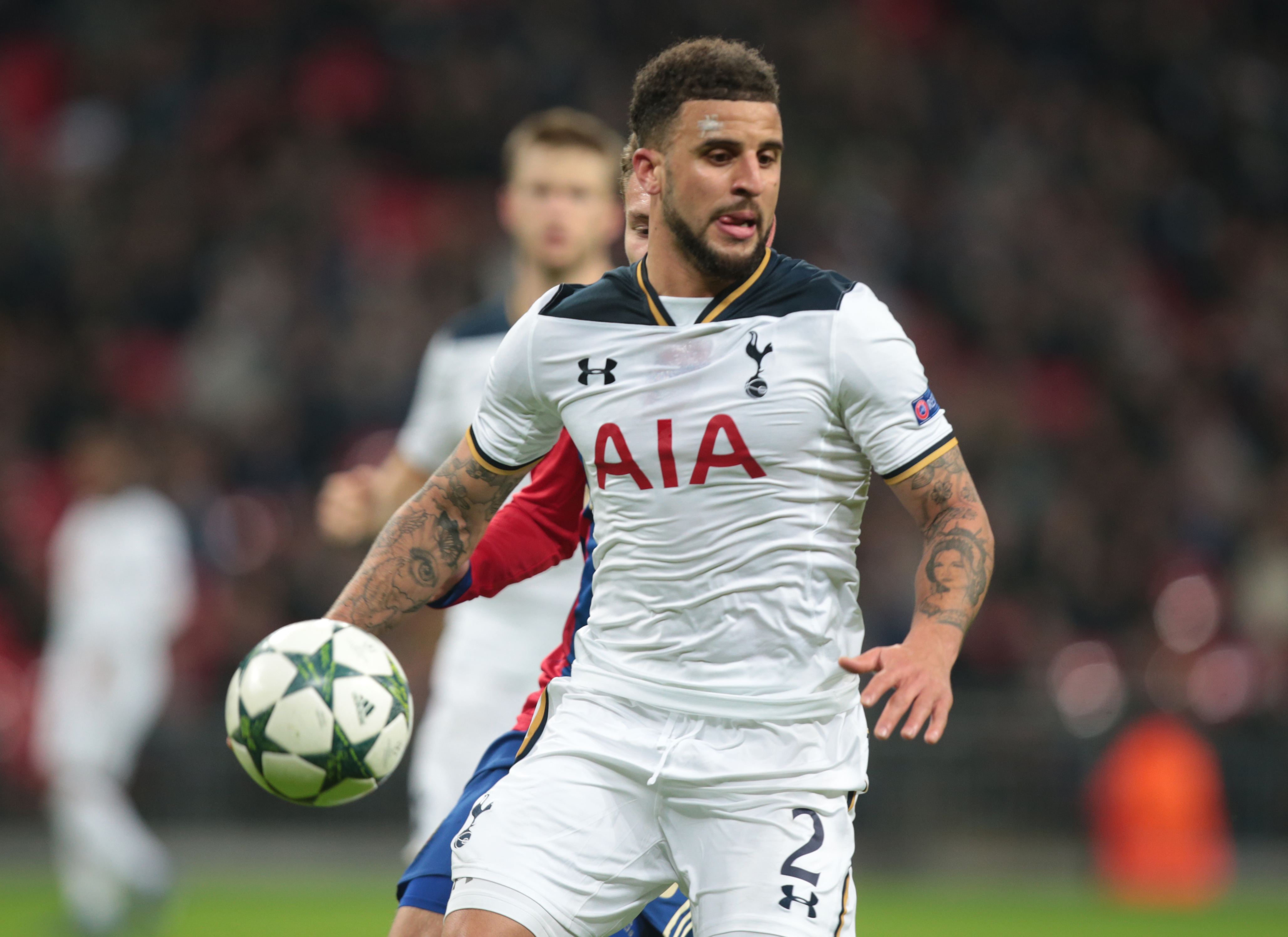 Spurs signed two Kyles – Walker and Naughton – for a combined £9 million from Sheffield United in 2009. Both were right-backs, too.
Walker spent eight seasons at Tottenham and will go down as one of their best ever. For a time, Spurs possessed the two finest full-backs in the Premier League under Mauricio Pochettino, with Walker on the right and Danny Rose on the left. The former left to join Manchester City for around £45m in 2017.
27. Jan Vertonghen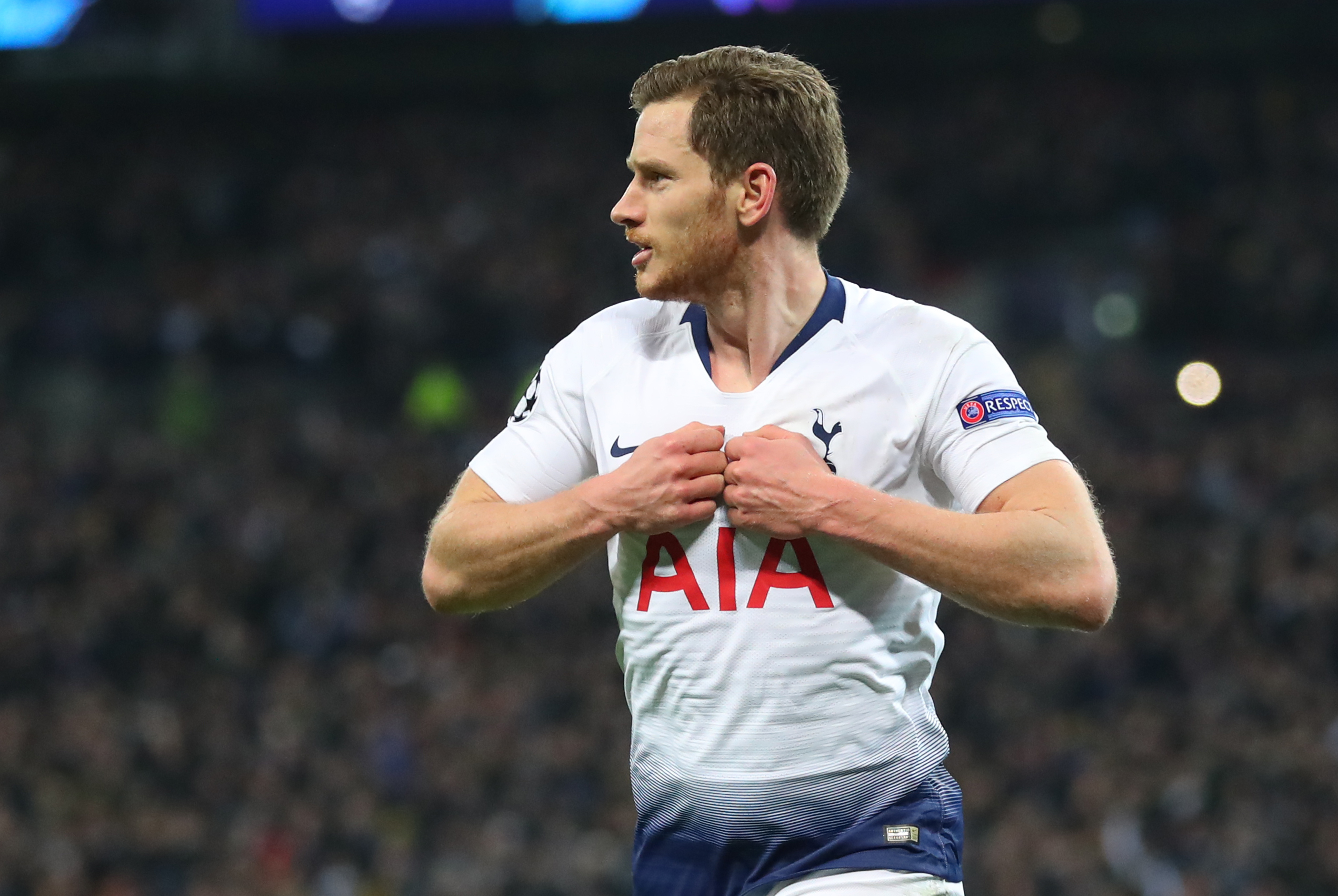 Jan Vertonghen joined Spurs from Ajax for around £10 million in 2012 and the Belgian defender stayed at White Hart Lane for eight seasons.
During that time, he was an important part of the team's improvement under Mauricio Pochettino and was a popular player with both his team-mates and fans. "Super Jan" formed an excellent central defensive partnership with compatriot Toby Alderweireld in a team which came so close to silverware under Mauricio Pochettino.
26. David Ginola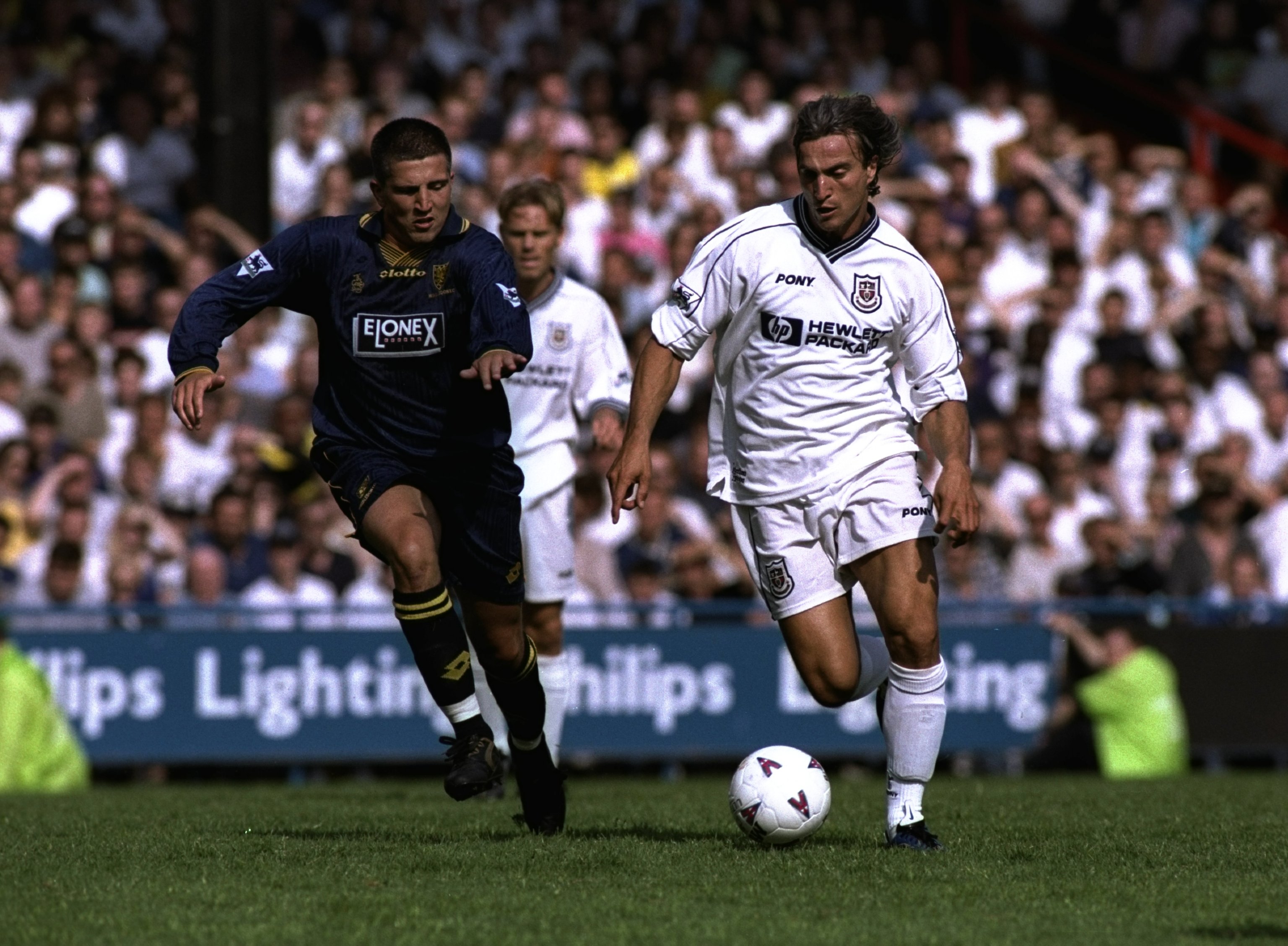 David Ginola lit up White Hart Lane in a somewhat dark era for the north London club in the late 1990s.
Signed from Newcastle United by Gerry Francis for £2.5 million, Ginola played mostly under his replacement – former Arsenal manager George Graham – and was the one bright light in a rather dull Tottenham team. The Frenchman helped Spurs win the League Cup in 1999 but was surprisingly sold to Aston Villa in 2000.
25. Mousa Dembele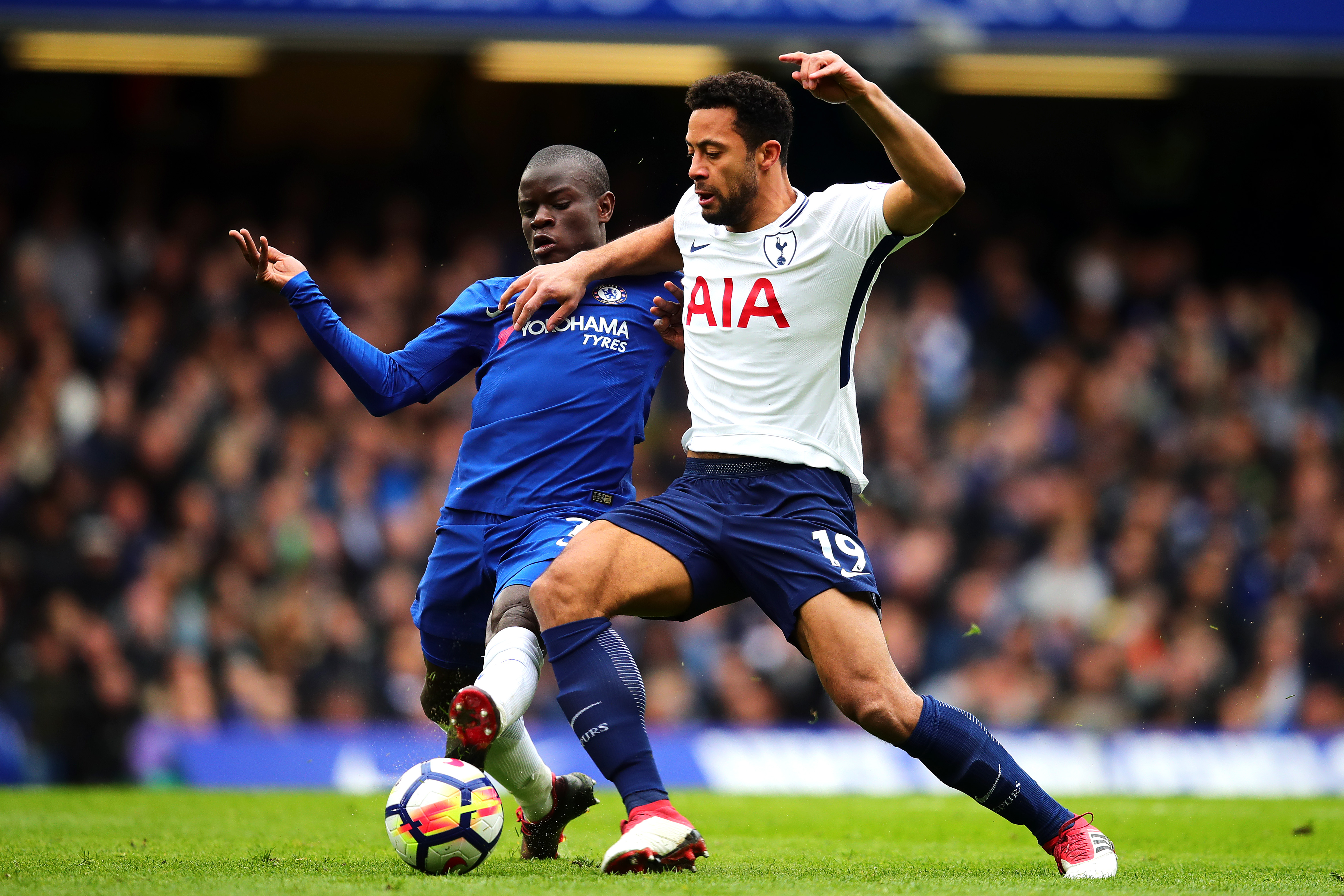 One of the most underrated midfielders in the Premier League era, Mousa Dembele joined Tottenham from Fulham for £15 million in 2012 and stayed in north London for six-and-a-half years.
Strong and powerful but technically gifted and also intelligent, Dembele was at the heart of midfield in an excellent Spurs side under Mauricio Pochettino and the Belgian was of the world's best in his position throughout that time.
24. Aaron Lennon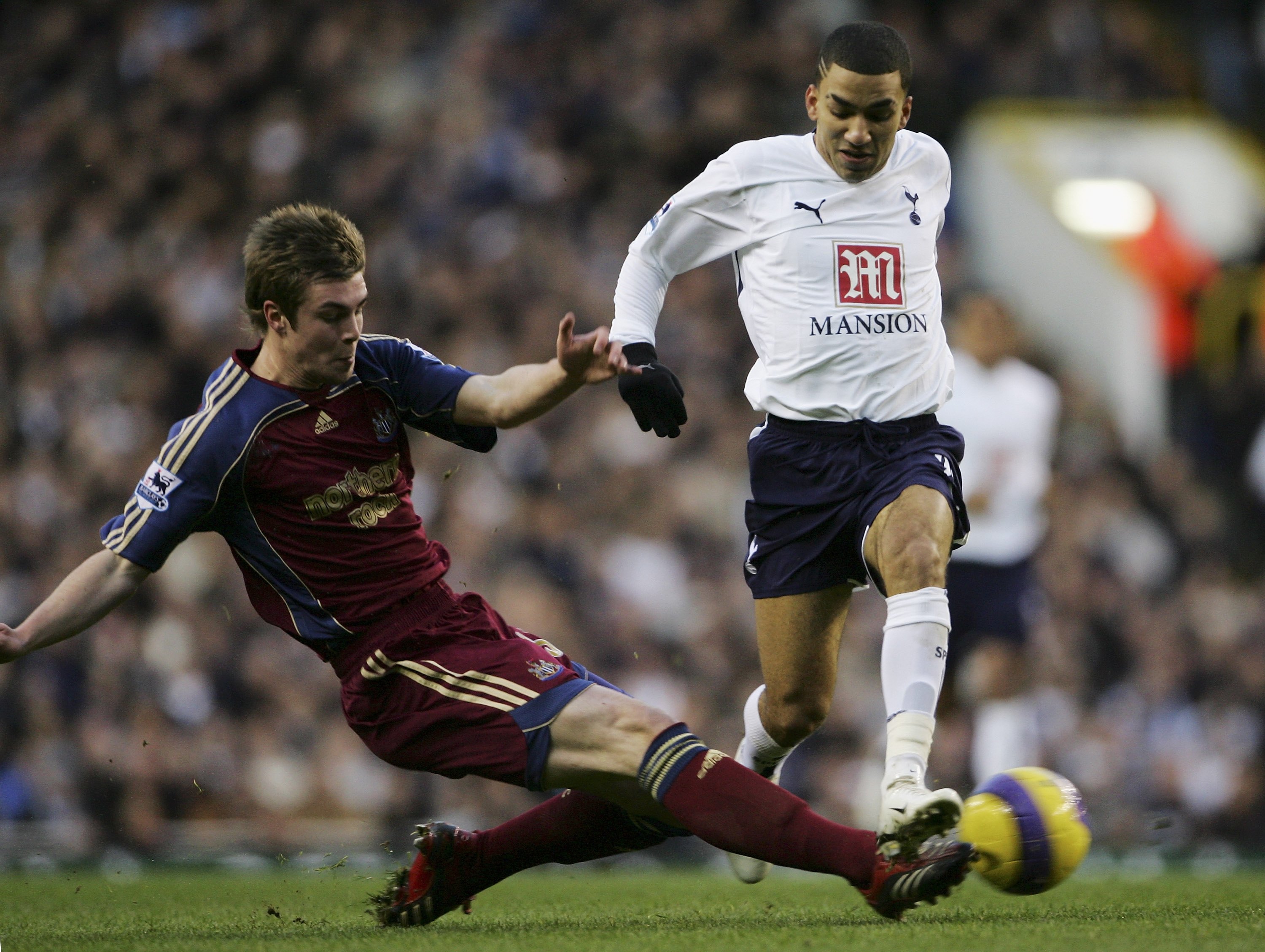 There was a buzz of excitement and expectation every time Aaron Lennon had the ball at White Hart Lane – especially if the winger had space to attack.
Signed from Leeds for just £1 million in 2005, Lennon quickly became a fan favourite at Tottenham. Blessed with blistering pace, he was unpredictable at times but always fun to watch and left many a defender in his wake. Scored some big goals in his time at Spurs and set up countless others in 364 appearances for the club.
23. Chris Waddle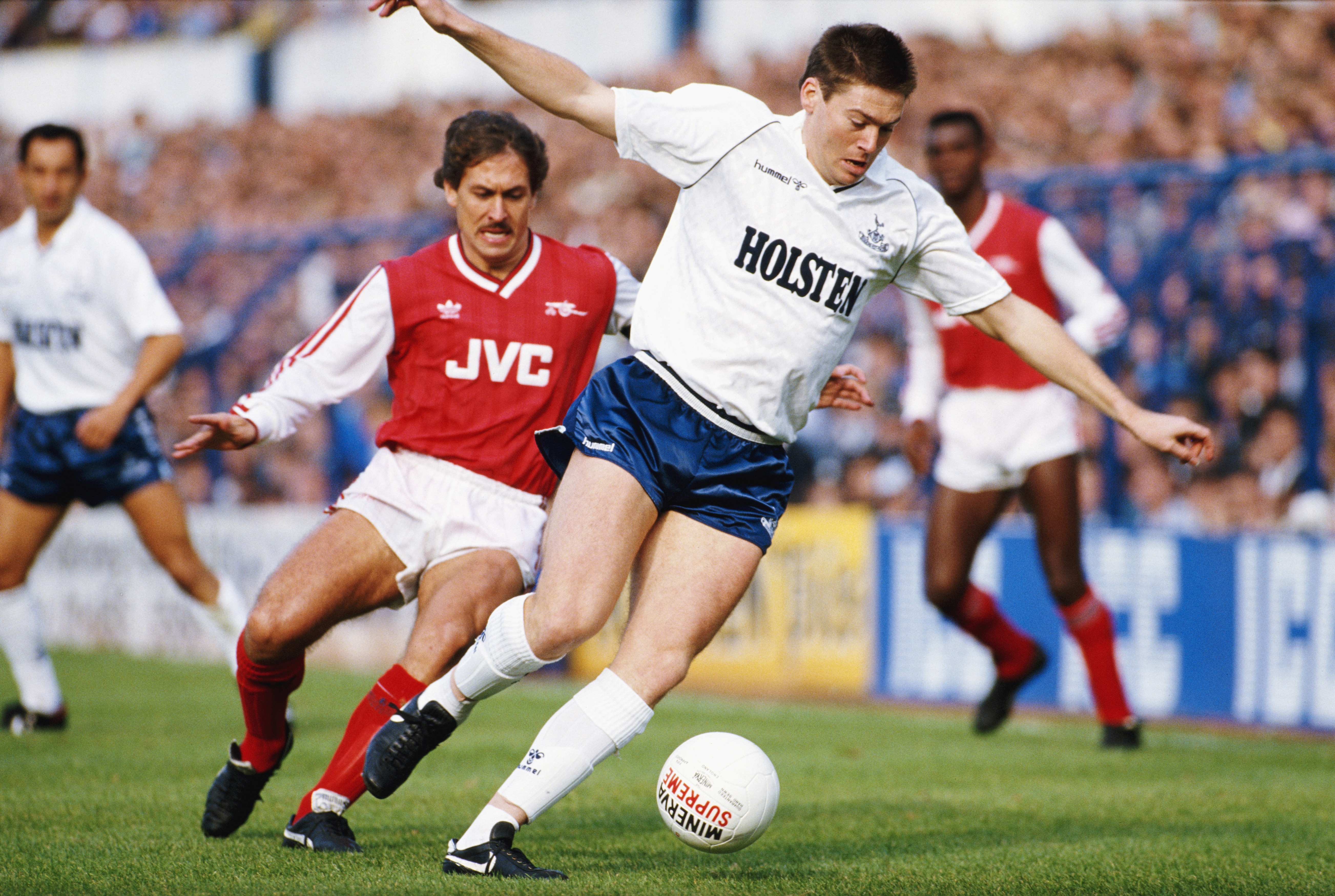 Chris Waddle was one of England's most exciting players in the 1980s and early 1990s and some of the finest football of his career came at White Hart Lane.
After moving from Newcastle United for just £590,000 in 1985, Waddle spent four seasons at Spurs. A brilliant dribbler, he also scored his fair share of goals and in 1989, Marseille made him the third-most expensive player in the world at the time by signing him in a £4.5m deal. OM fans loved him, too.
22. Jurgen Klinsmann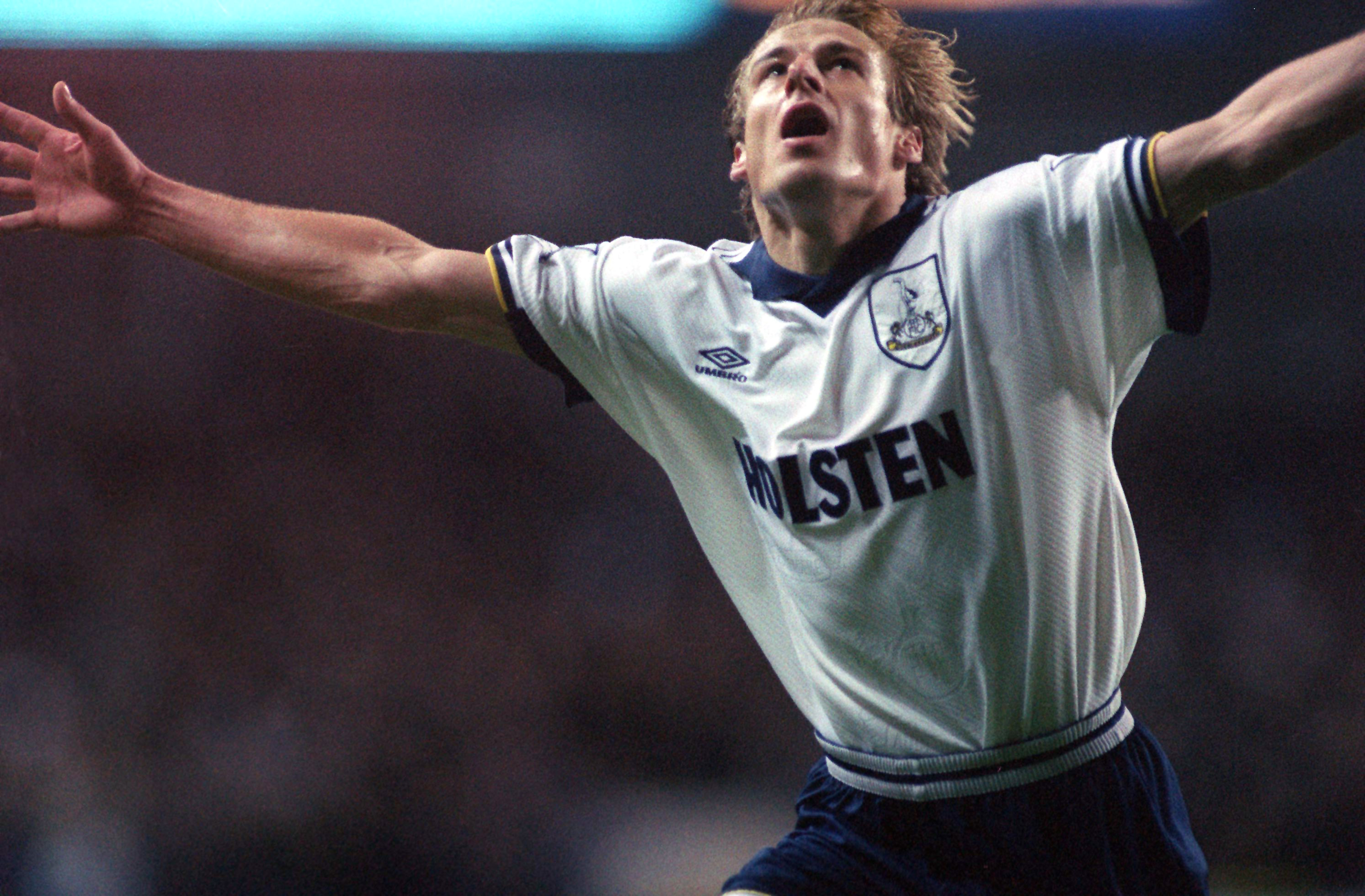 Jurgen Klinsmann signed for Spurs from Monaco in the summer of 1994 after meeting chairman Alan Sugar for a coffee on his yacht.
The German striker had just scored five goals at the World Cup and had offers from Italy and Spain, but moved to White Hart Lane in a £2m deal. His impact in a single season was incredible as he hit 29 goals in 50 games under Ossie Ardiles and Gerry Francis. He broke fans' hearts by leaving for Bayern Munich in 1995, but returned as a hero to save Spurs from the drop in 1998.
21. Dele Alli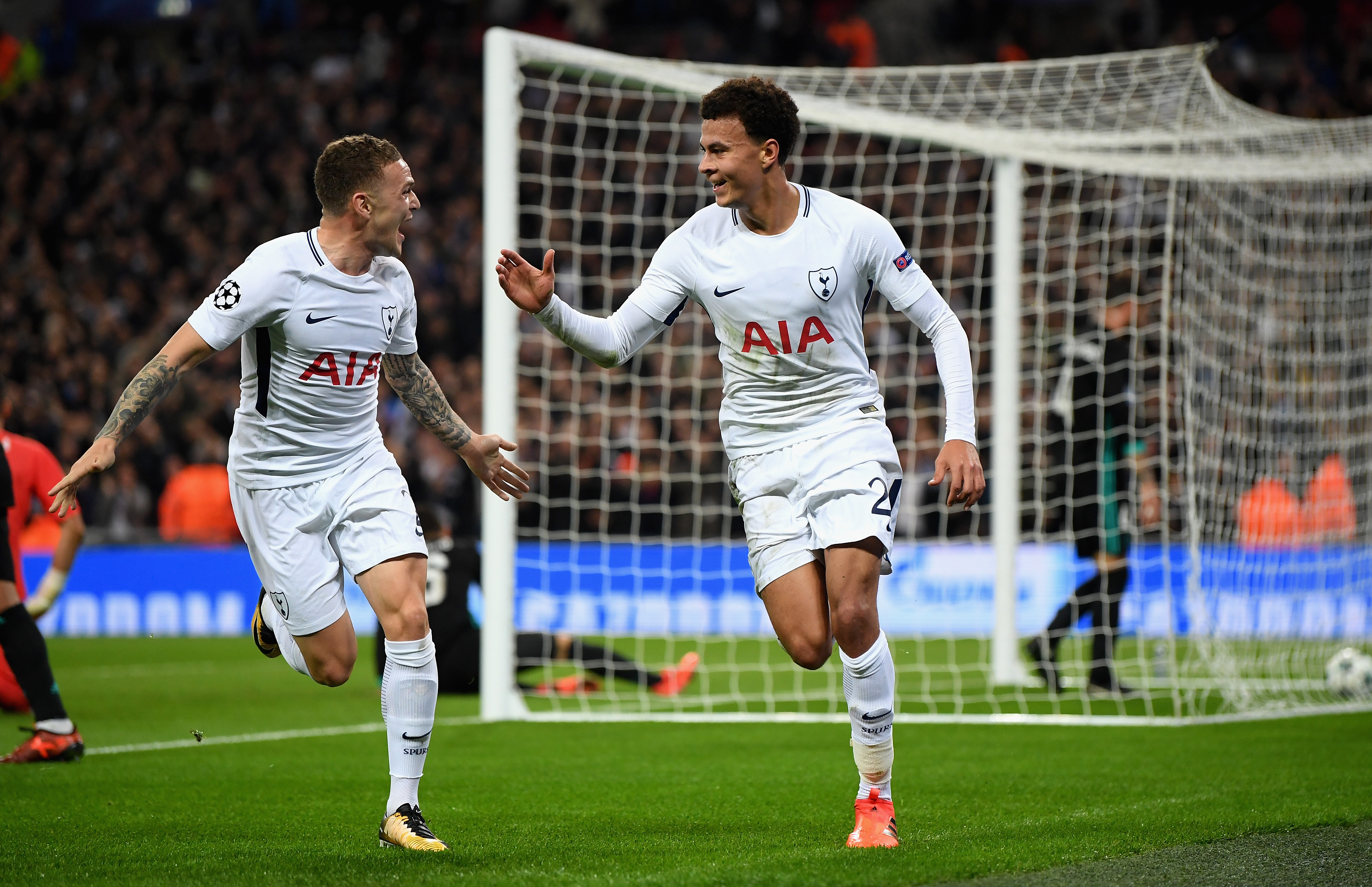 Bought in February 2015 from MK Dons as a teenager for just £5 million and loaned back to the Milton Keynes side for the rest of the season, Dele Alli went on to become an exceptional player under Mauricio Pochettino at Spurs.
Highlights include a wonder goal against Crystal Palace, a superb double in a 3-1 win over Real Madrid in the Champions League and another versus Chelsea. But the attacking midfielder later lost his way, left for Everton after six-and-a-half seasons and has since opened up on difficulties he faced in his childhood.
20. Darren Anderton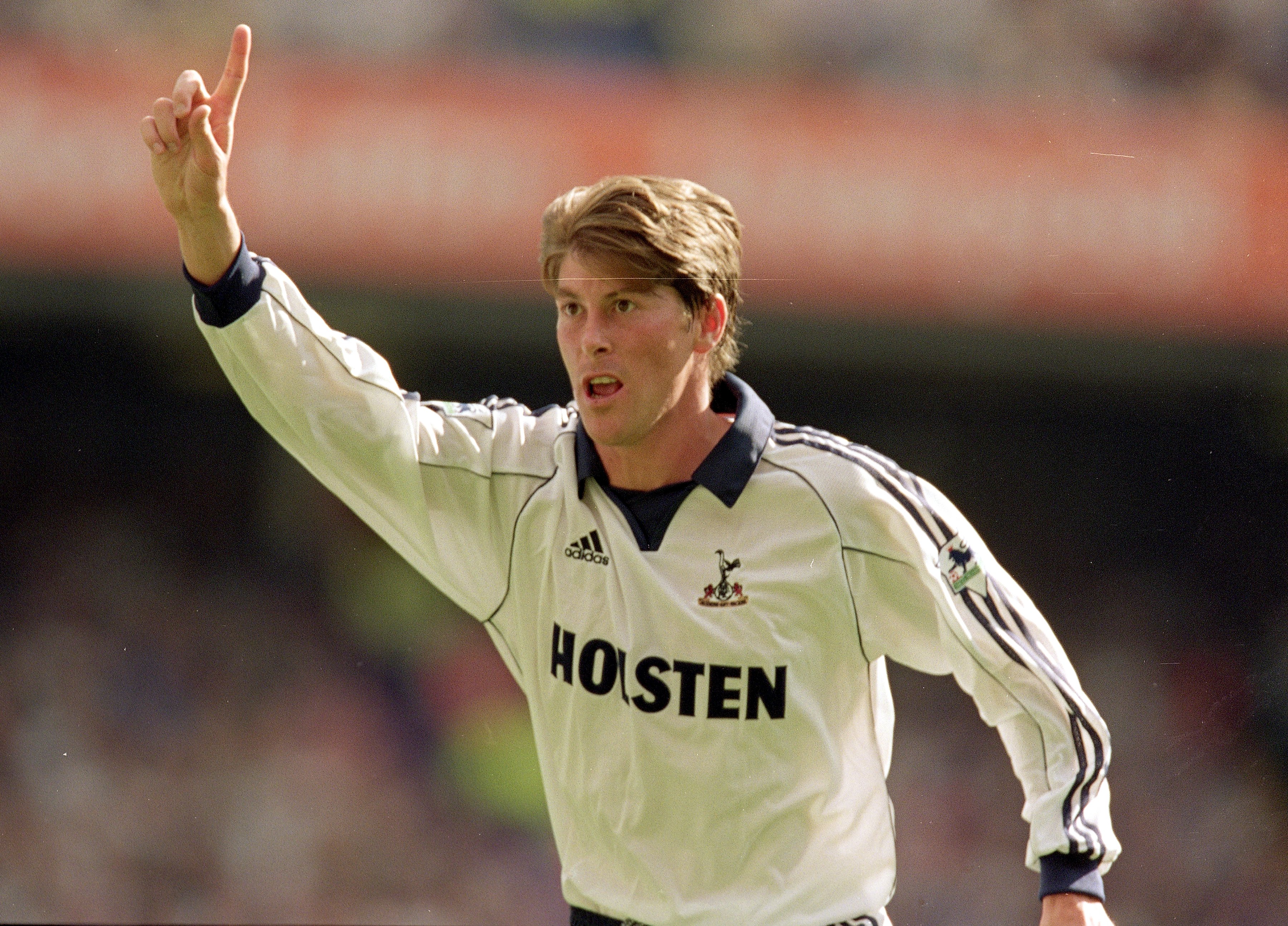 Darren Anderton was nicknamed "Sicknote" after suffering a series of injuries during his time at Tottenham, but the right-sided midfielder hated that moniker and it was somewhat unfair.
The former England international played 358 games for Spurs in 12 seasons at White Hart Lane after a £1.75m move from Portsmouth in 1992. He scored 48 goals and racked up 67 Premier League assists – still a club record. He was a League Cup winner in 1999, stayed loyal to Tottenham amid interest from Manchester United and is rightly considered a legend at the north London club.
19. Jermain Defoe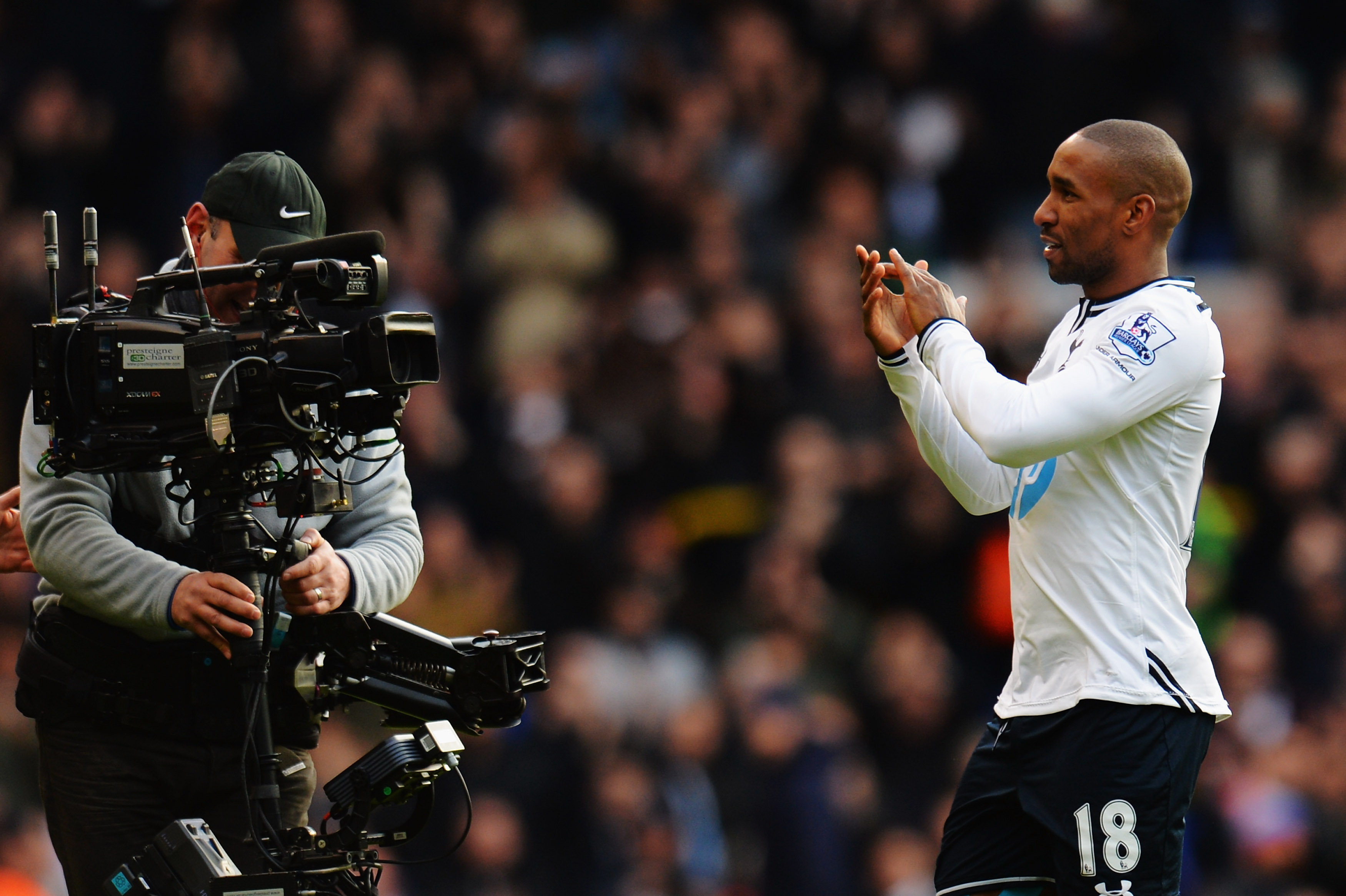 Jermain Defoe was a hugely popular player at Spurs across two spells at the club, signing in a £6 million deal from West Ham in 2004 and then again for £15.75m from Portsmouth in 2009.
The former England striker scored 143 goals across 362 appearances in all competitions for Spurs, including 91 in the Premier League. He is the seventh-highest scorer in the club's history.
18. Cristian Eriksen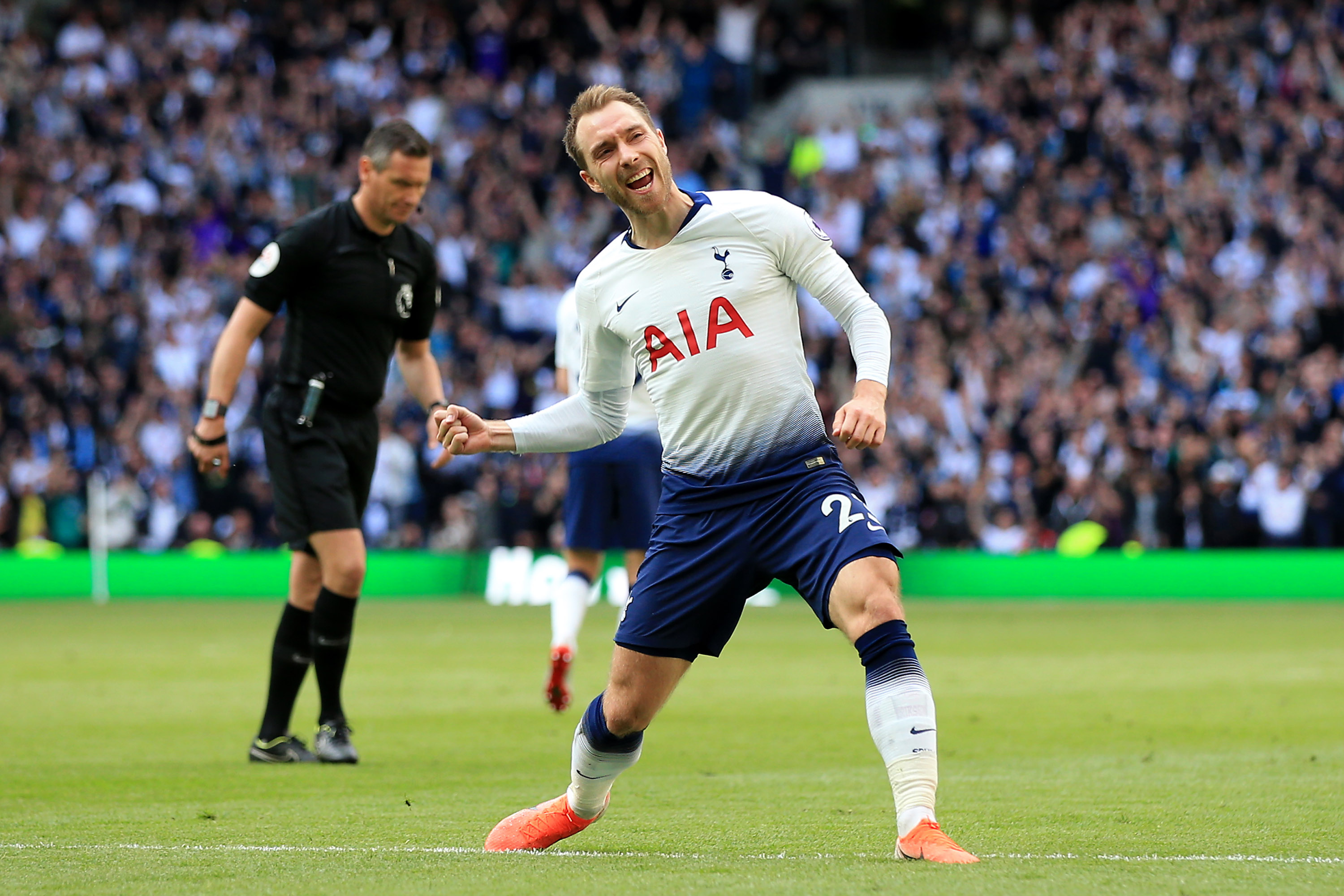 Tottenham signed Christian Eriksen from Ajax for around £11 million in the summer of 2013 as Gareth Bale left White Hart Lane in a big-money move to Real Madrid.
While most of the seven players brought in flopped, the Dane was a spectacular success at the north London club in an exciting attack alongside Dele Alli, Son Heung-min and Harry Kane. He scored 69 goals and provided 90 assists in just over 300 appearances before leaving for Inter in 2019. One of the best playmakers in Tottenham history.
17. Ray Clemence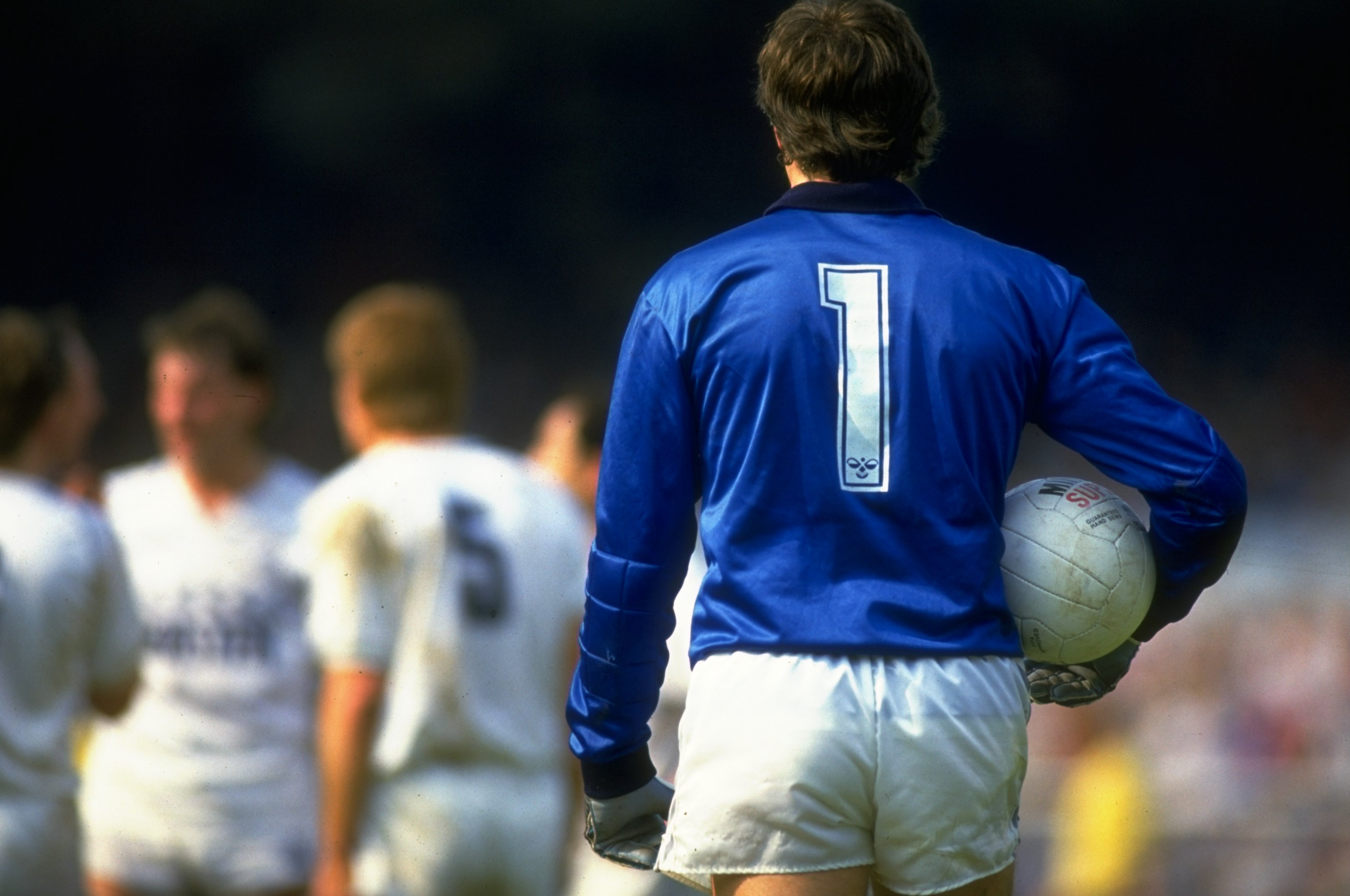 After playing in more than 650 matches and winning numerous trophies with Liverpool, Ray Clemence joined Tottenham for £300,000 in 1981.
At that time, he and Peter Shilton were alternating as England's first-choice goalkeepers and Clemence went on to enjoy a successful career at White Hart Lane. He made another 330 appearances at Spurs, winning the FA Cup in 1982 and the UEFA Cup in 1984 – although he was on the bench against Anderlecht due to injury. He passed away in November 2020.
16. Gary Mabbutt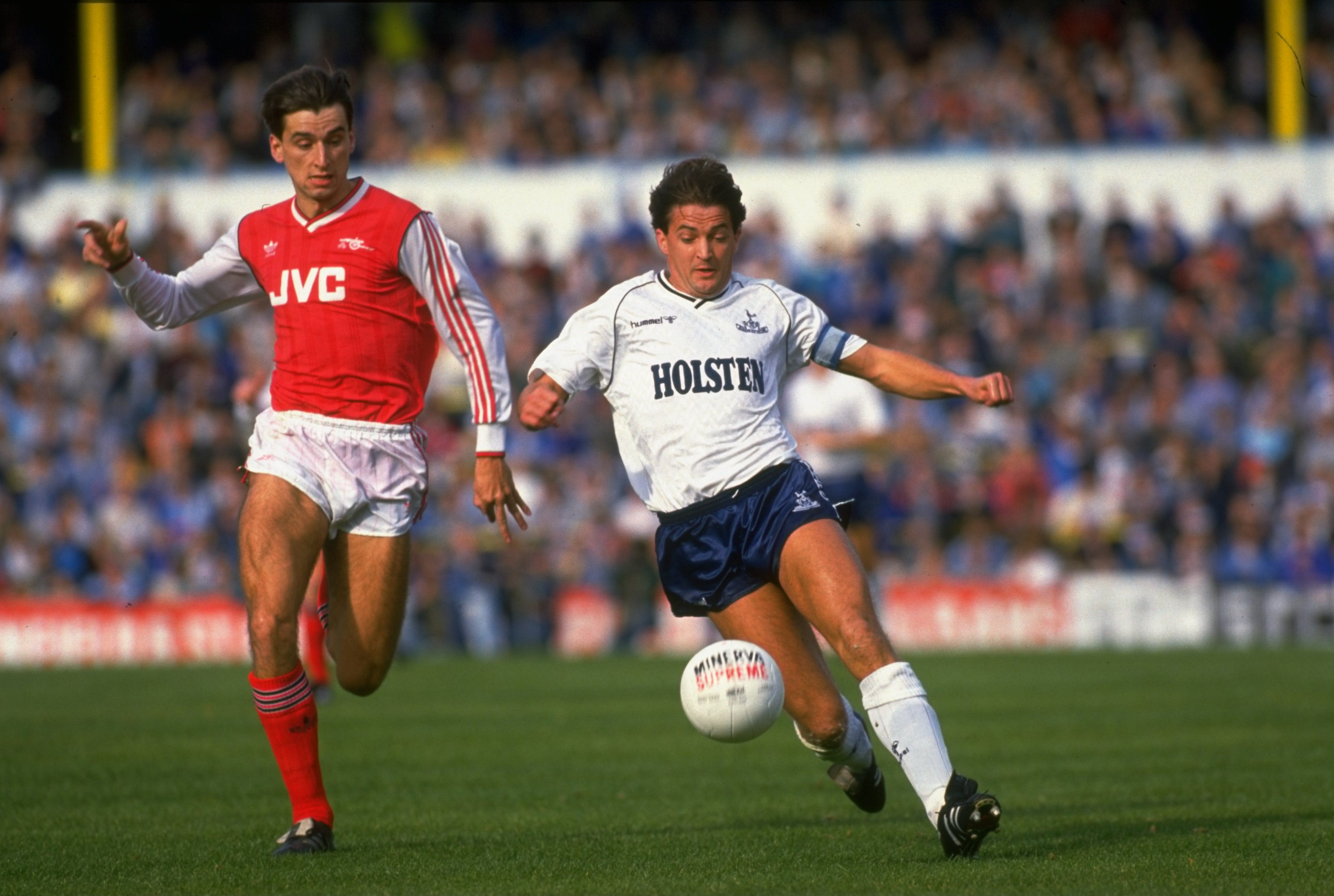 Signed for £105,000 from Bristol Rovers in August 1982 on the recommendation of legendary Tottenham manager Bill Nicholson, Gary Mabbutt went on to make 611 appearances for Spurs in defence and midfield.
His own goal in the 1987 FA Cup final famously handed the trophy to Coventy City, but he bounced back to win it as captain four years later. Mabbutt also won the UEFA Cup at Tottenham, came back from a fractured skull and eye socket and a broken leg and played his entire career with type 1 diabetes. Legend.
15. Teddy Sheringham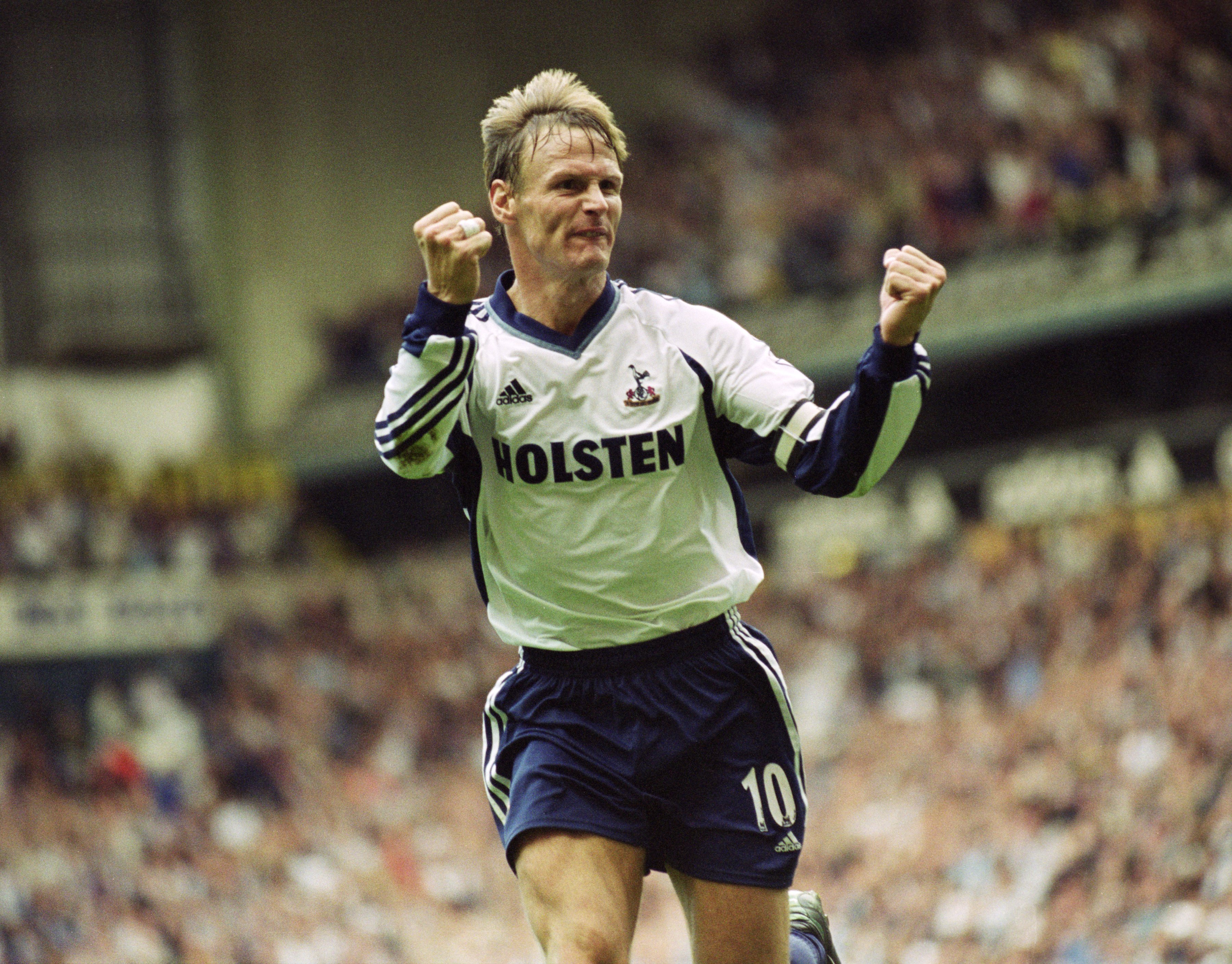 One of several strikers in this list to have signed for Tottenham twice, Teddy Sheringham joined from Nottingham Forest for £2.1 million in 1992 and returned on a free after four years at Manchester United in 2001.
Sheringham scored 124 goals in 277 games across his two spells at White Hart Lane and was an intelligent creator as well, dropping deep to link up and assist others. He did not win a trophy at Spurs, but is one of the club's best-ever forwards and was idolised by a young Harry Kane.
14. Alan Mullery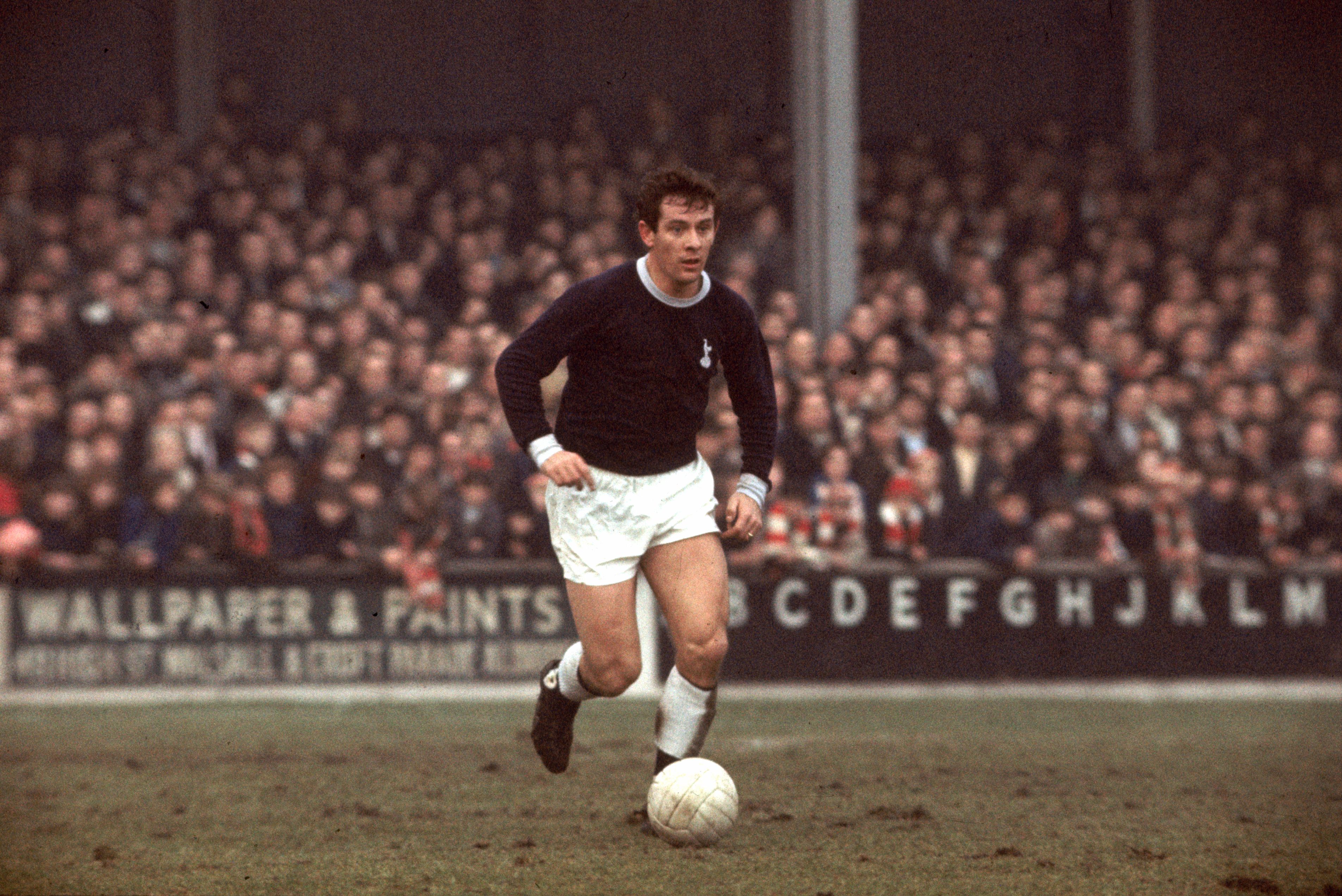 When Alan Mullery arrived at Spurs from Fulham in 1964 for a fee of £72,500, the midfielder joined a Tottenham team in transition.
Mullery was not stylish like Danny Blanchflower and fans did not take to the midfielder at first, but he won them over with his committed displays from deep and helped Bill Nicholson's side win an FA Cup in 1967, a League Cup in 1971 and the UEFA Cup in 1972 as he returned from a period on the sidelines and scored a crucial goal as captain which turned out to be the winner in a 3-2 aggregate victory over Wolves.
13. Osvaldo Ardiles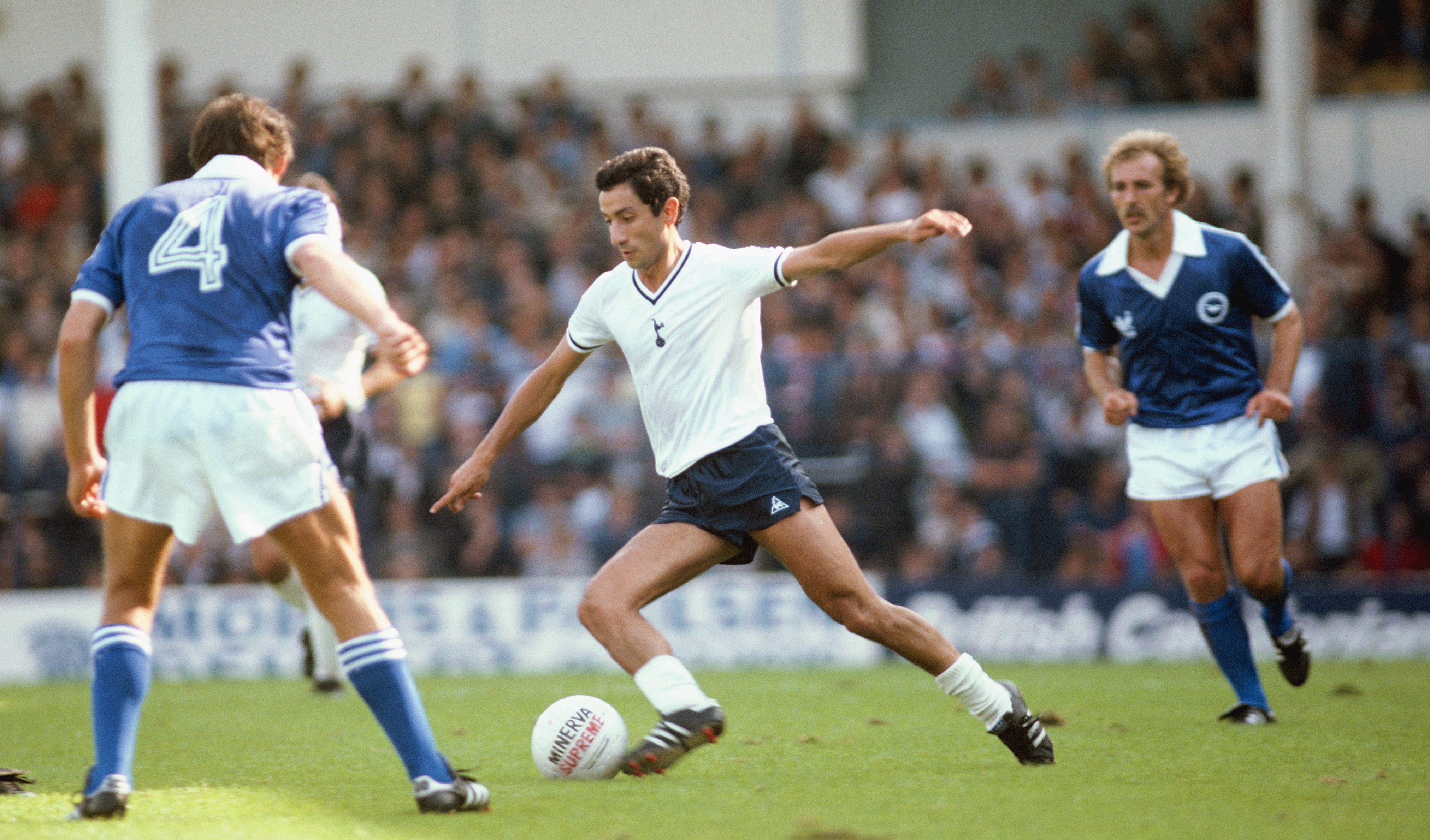 Osvaldo Ardiles, affectionately known as Ossie by Tottenham team-mates and fans, arrived at Spurs in that sensational double deal along with fellow Argentine World Cup winner Ricardo Villa for a combined £750,000 in 1978.
While Villa's wonder goal in the 1981 FA Cup is often remembered, Ardiles was the better signing. He stayed for 10 years at White Hart Lane, although he took time away from the club during the Falklands War. Ardiles made over 250 appearances for Spurs, winning two FA Cups and a UEFA Cup. He also famously brought Diego Maradona to White Hart Lane for his testimonial and had a brief spell as Spurs manager in the 1990s.
12. Gary Lineker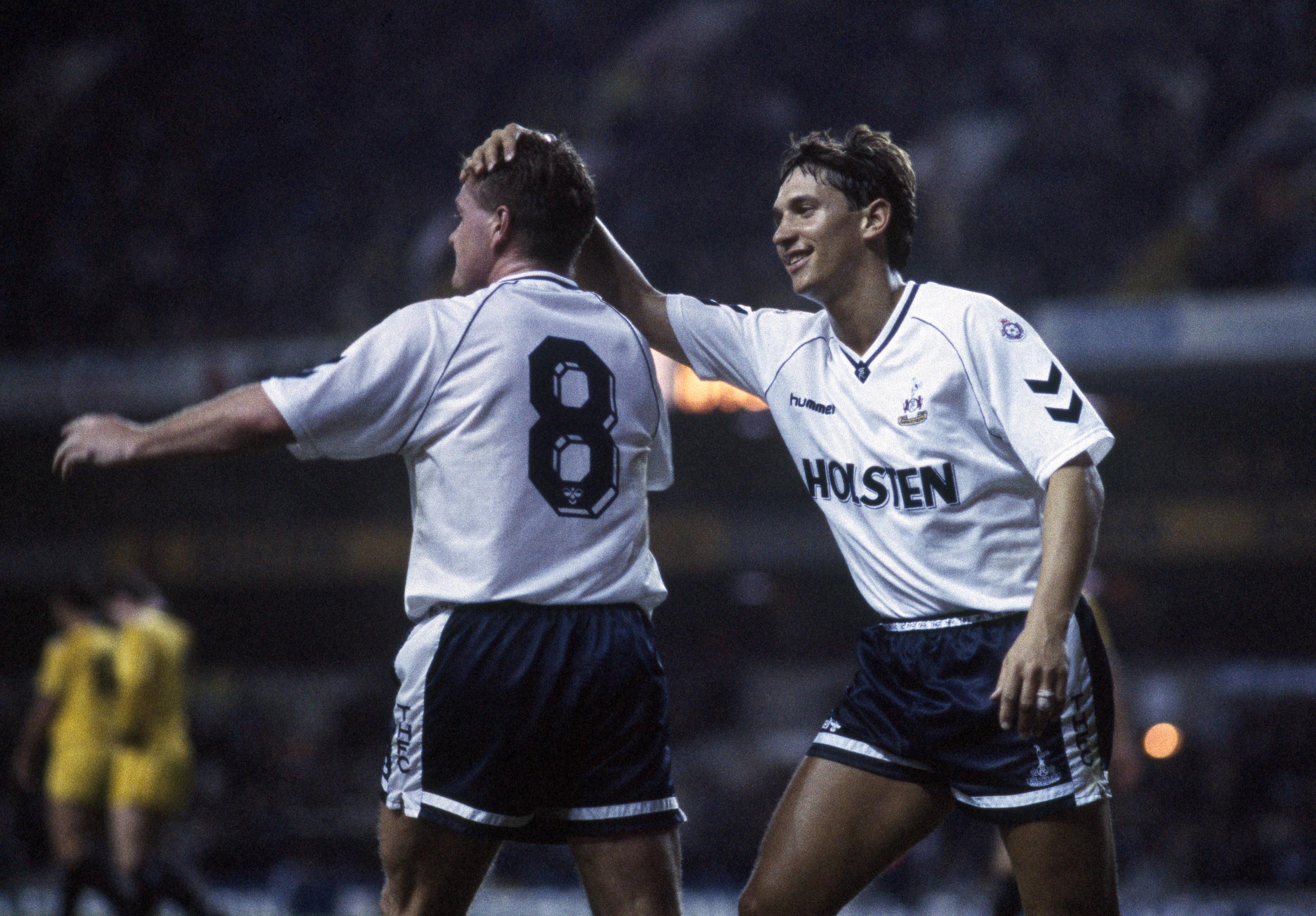 After falling out of favour at Barcelona under Johan Cruyff, Gary Lineker signed for Tottenham for £1.1 million in 1989 and spent three memorable seasons at White Hart Lane.
The former England captain scored 67 goals in 105 appearances for Spurs and won an FA Cup before winding down his career with Grampus Eight in Japan.
11. Pat Jennings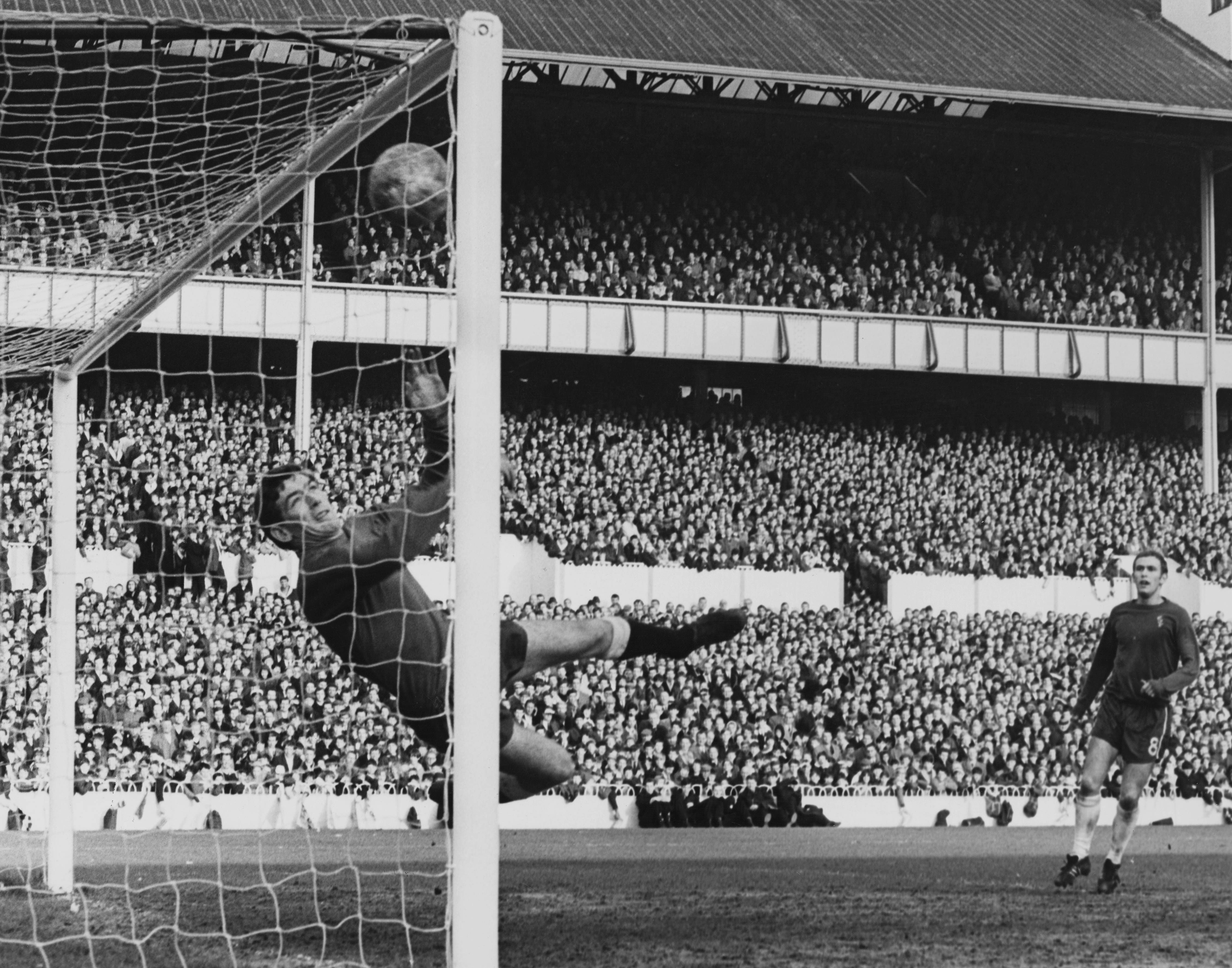 Widely considered to be the best goalkeeper in Tottenham's history, Pat Jennings spent 13 seasons at Spurs and made 591 appearances after signing from Watford for £27,000 in 1964.
The Northern Irishman won two League Cups, an FA Cup and a UEFA Cup in his time at White Hart Lane. He also famously scored in the 1967 Charity Shield against Manchester United, which was shared after a 3-3 draw. Later, he spent eight seasons at Arsenal, but has worked with Tottenham since retiring in 1986.
10. Cliff Jones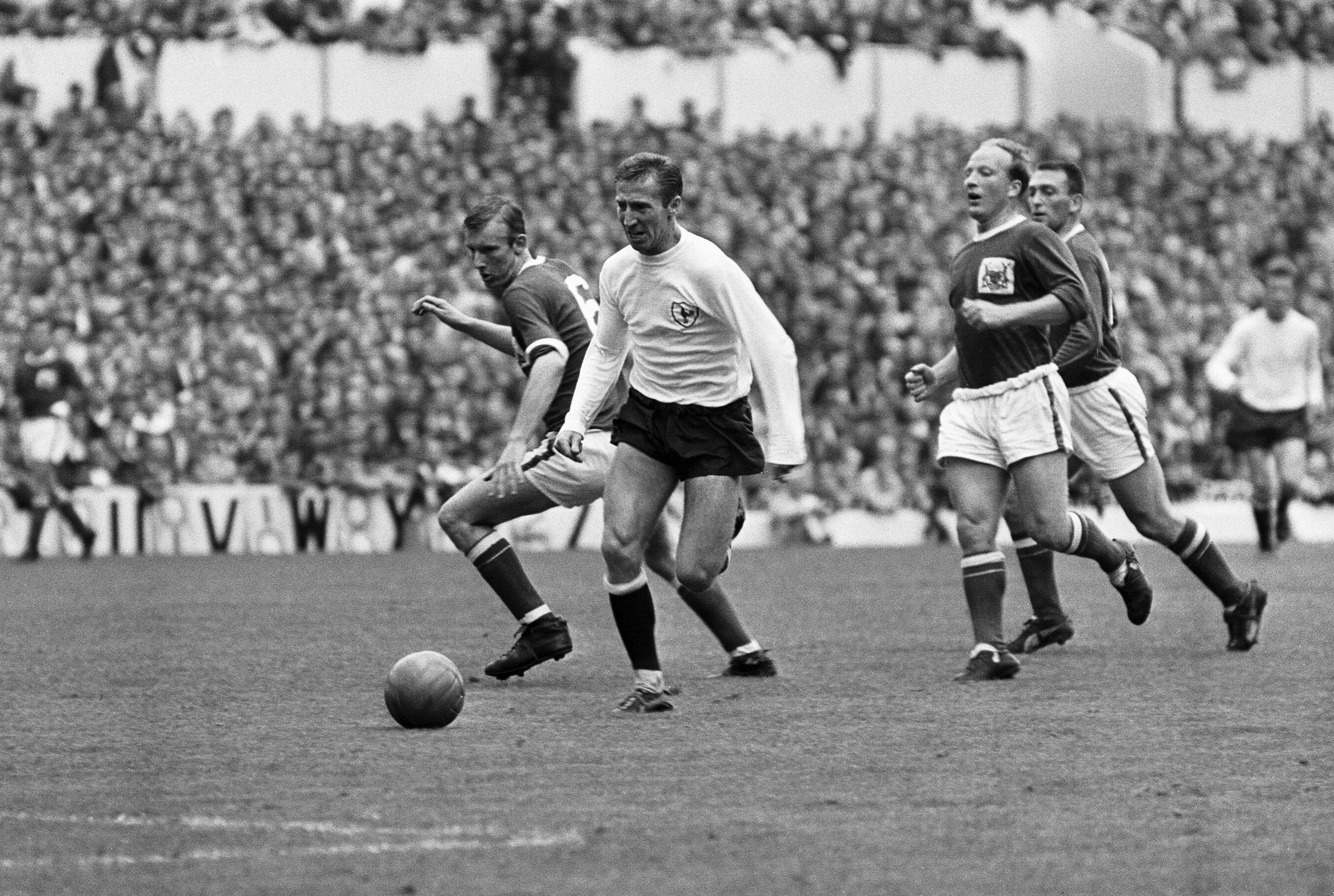 Signed for a then record fee of £35,000 from Swansea in 1958, Cliff Jones starred for Tottenham as a right-winger in their double-winning season of 1960/61.
The Welshman later played on the left for Spurs and won two more FA Cups and a European Cup Winners' Cup, plus three Charity Shields (one shared) in 10 seasons at White Hart Lane. He scored an impressive 159 goals in 378 appearances for Spurs.
9. Paul Gascoigne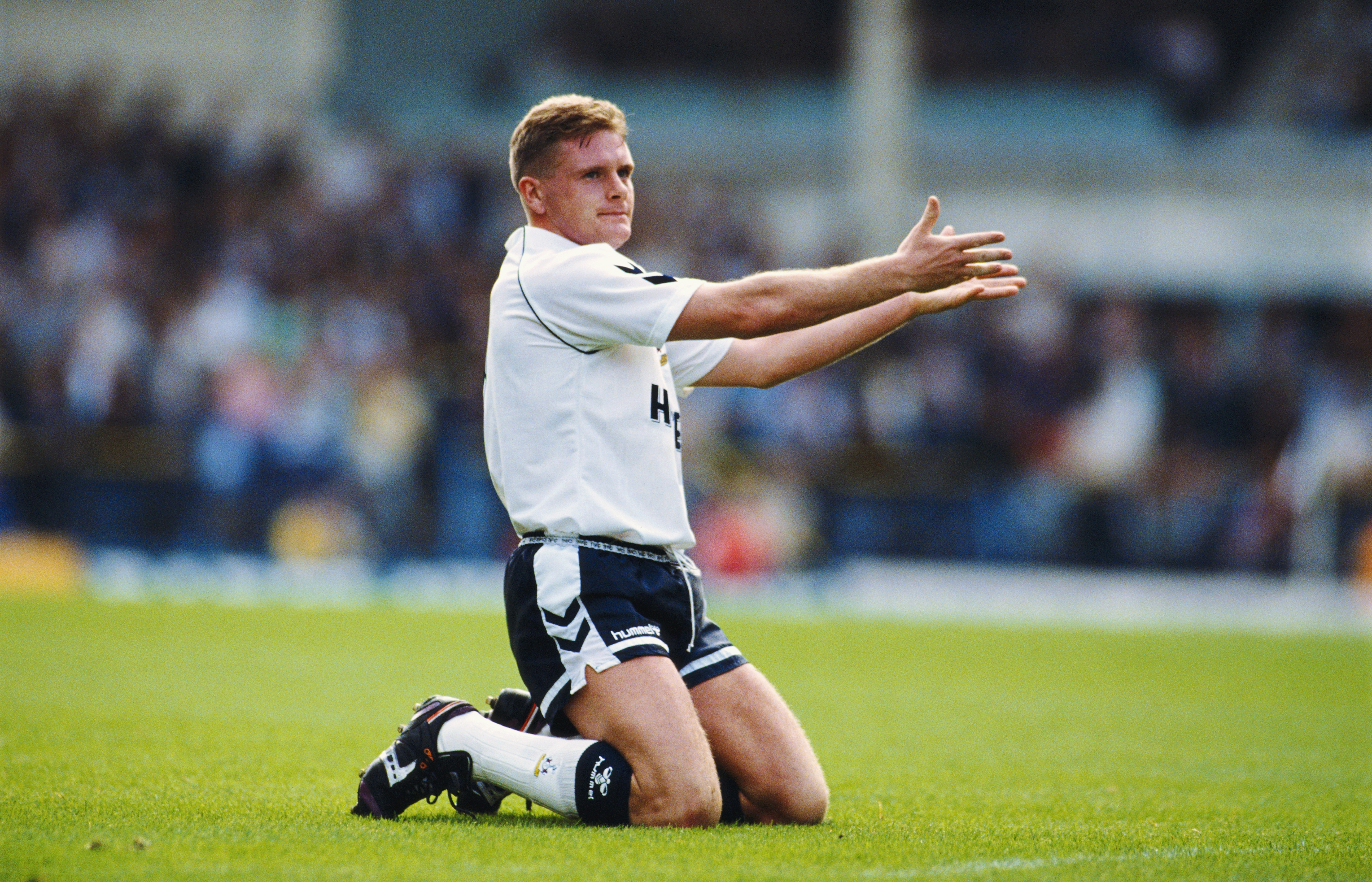 When Paul Gascoigne joined Tottenham from Newcastle United for £2.2 million in 1988, he was already one of the most exciting midfielders in the world.
And Spurs supporters probably saw the Geordie genius at his brilliant best in three stunning seasons, which culminated in that famous free-kick against Arsenal at Wembley during the 1991 FA Cup semi-final, but also a serious injury for a knee-high foul in that year's final on Nottingham Forest's Gary Charles. Gascoigne joined Lazio in 1992 after a long spell out but was never quite the same again.
8. Gareth Bale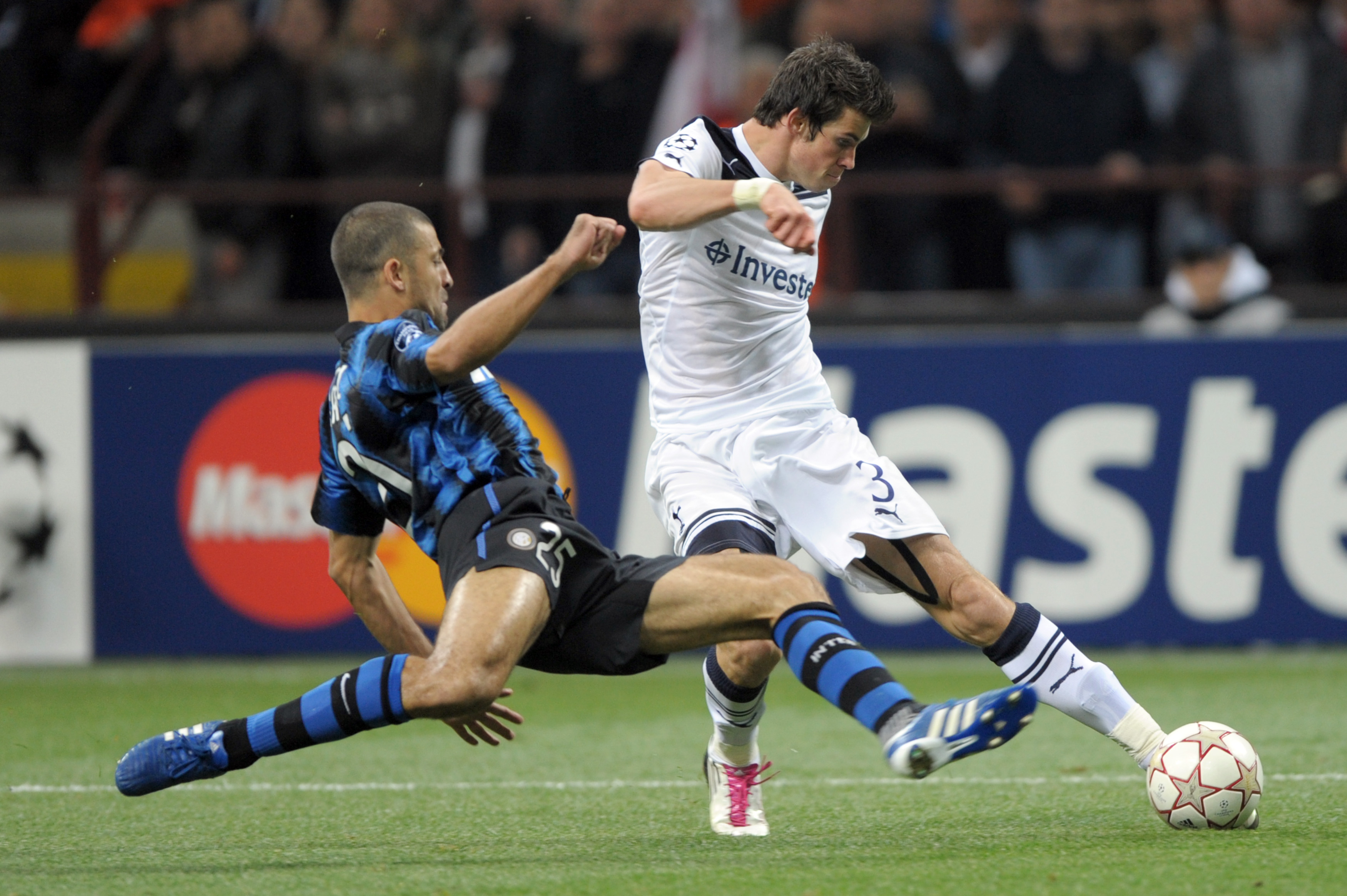 Gareth Bale cost Spurs around £7 million when he joined from Southampton in 2007 and although he took time to settle, the Welshman went on to become one of the world's best players.
Originally a left-back, Bale's breakthrough season came in 2009/10 as he helped Spurs qualify for their first-ever Champions League campaign. In it, he scored a hat-trick in a 4-3 loss to Inter at San Siro and tore apart the European champions in a 3-1 home win. He eventually joined Real Madrid for £86m in 2013, but came back on loan for a season in 2020/21.
7. Alan Gilzean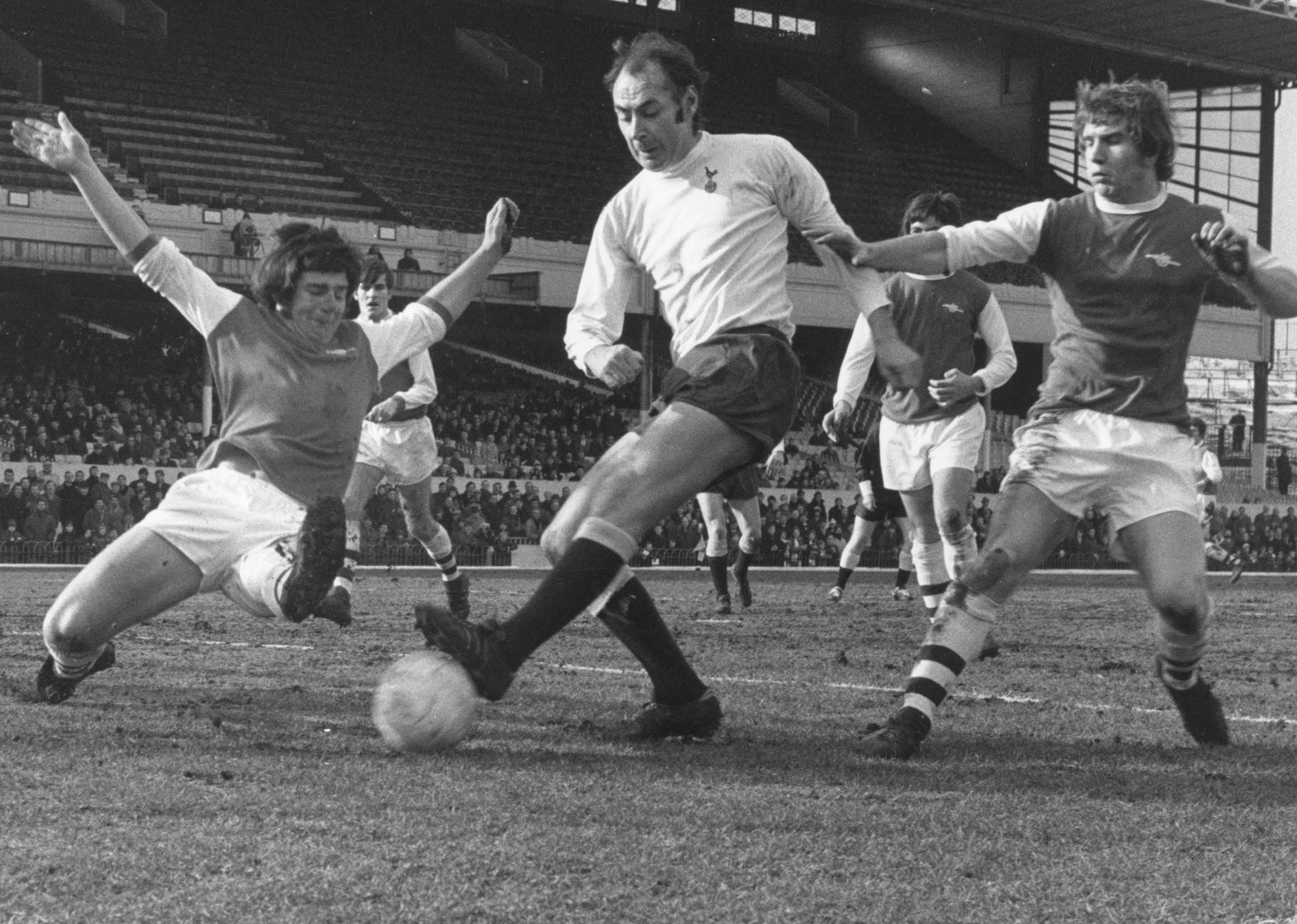 Alan Gilzean was an intelligent forward who could play as an out-and-out striker or in a deeper role behind another player. After a £72,500 move from Dundee in 1964, he played both roles to great effect for Tottenham.
The Scottish striker scored 133 goals in 439 games for Spurs and also formed a memorable partnership with Jimmy Greaves. He won an FA Cup, two League Cups and a UEFA Cup in his time at Spurs and was referred to as "the King of White Hart Lane" during his spell in N17.
6. Martin Chivers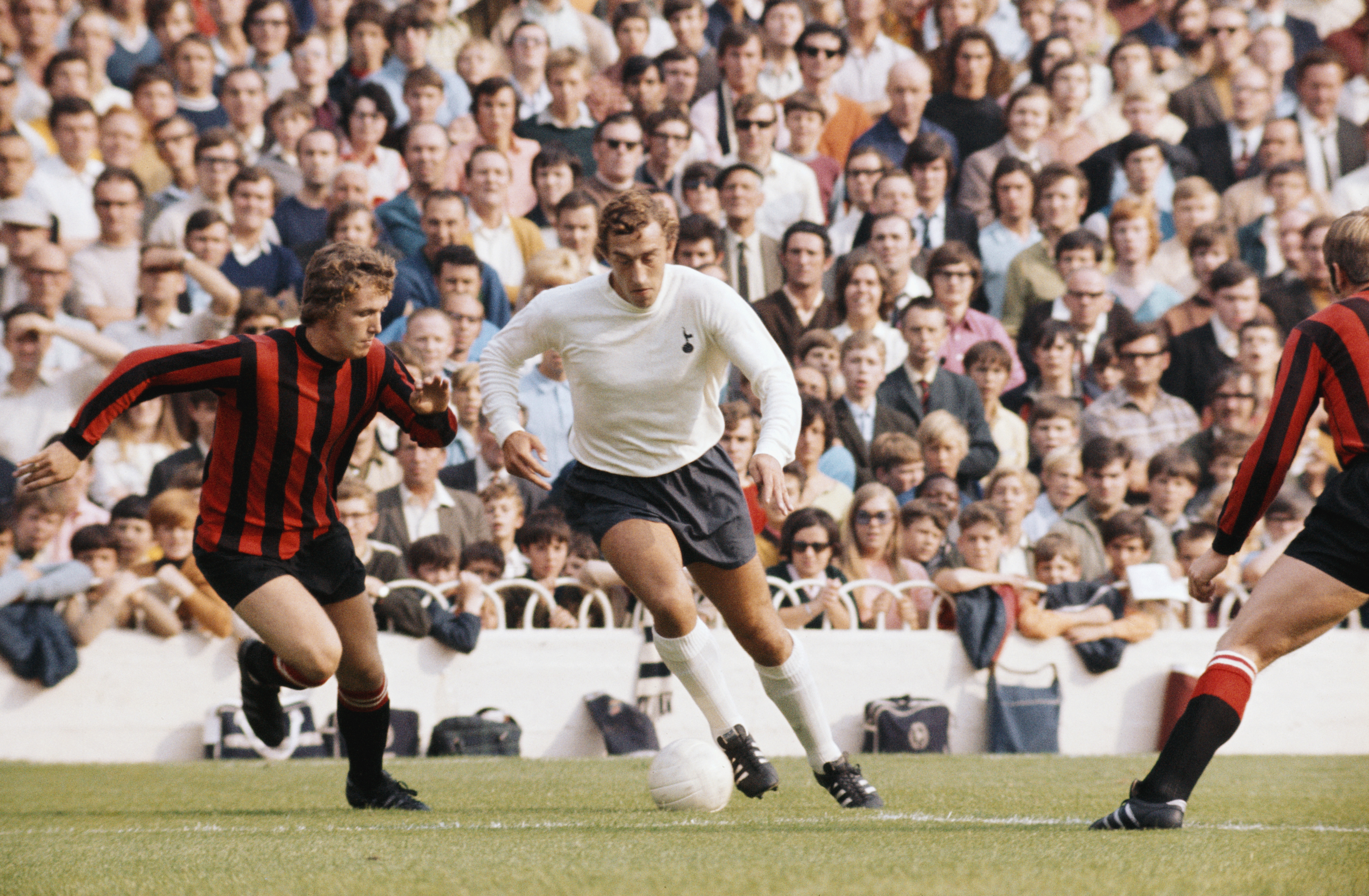 After signing from Southampton for a club-record £125,000 in 1968, Martin Chivers went on to become one of Tottenham's best-ever strikers.
Chivers netted 174 goals in 367 games for Tottenham between 1968 and 1976. He scored both goals as Spurs beat Aston Villa to win the 1971 League Cup and another brace in the final of the 1972 UEFA Cup first leg against Wolves, which Spurs went on to win 3-2 on aggregate.
5. Son Heung-min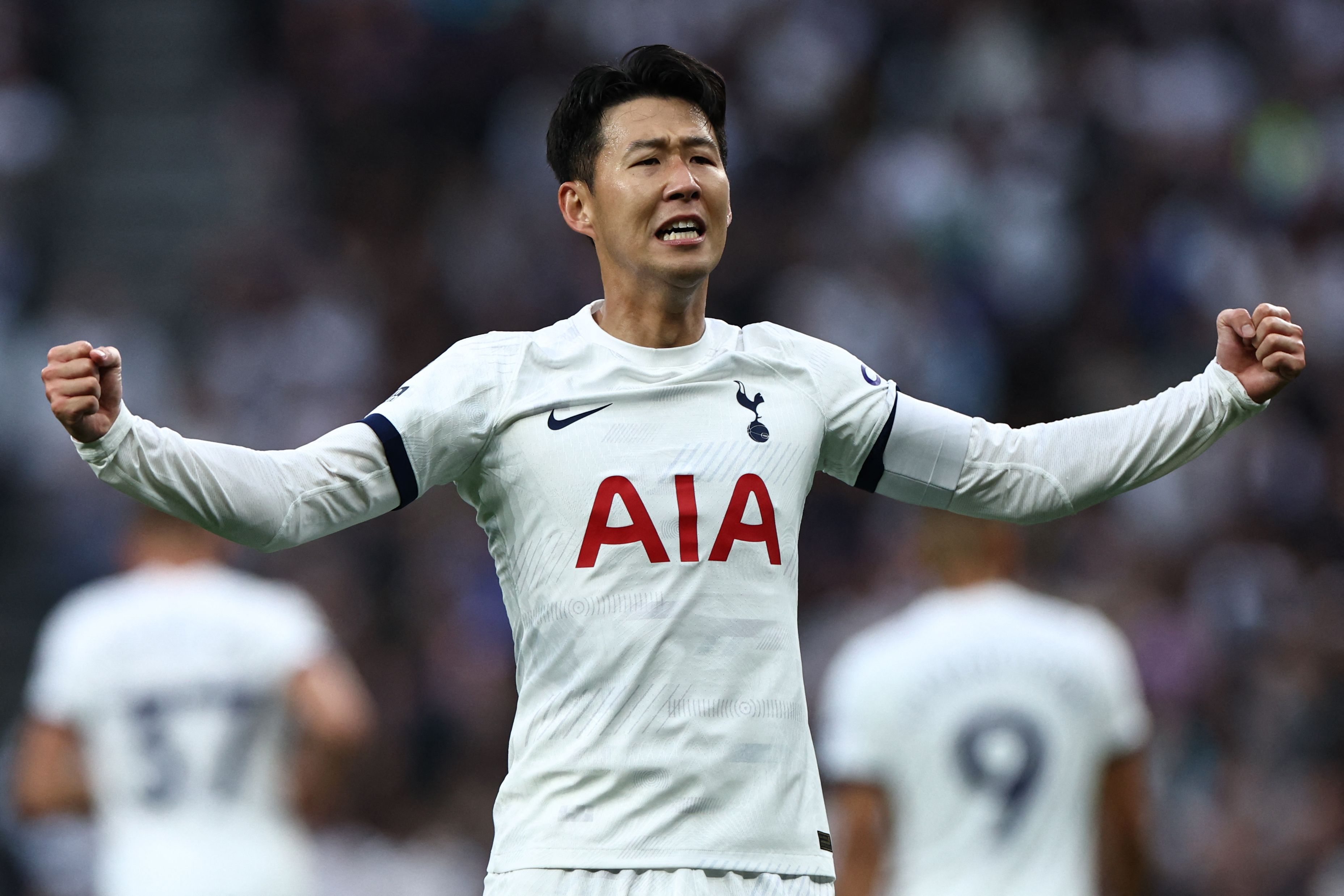 Signed by Tottenham for £22 million from Bayer Leverkusen in 2015, Son Heung-min wanted to leave Spurs after a difficult first season in north London, but the South Korean ended up staying and went on to become of the most popular players in the club's history.
A huge part of Spurs' success under Mauricio Pochettino and since, Son seemed to have an almost telepathic understanding with Harry Kane and he has netted over 150 goals since moving to N17.
4. Bobby Smith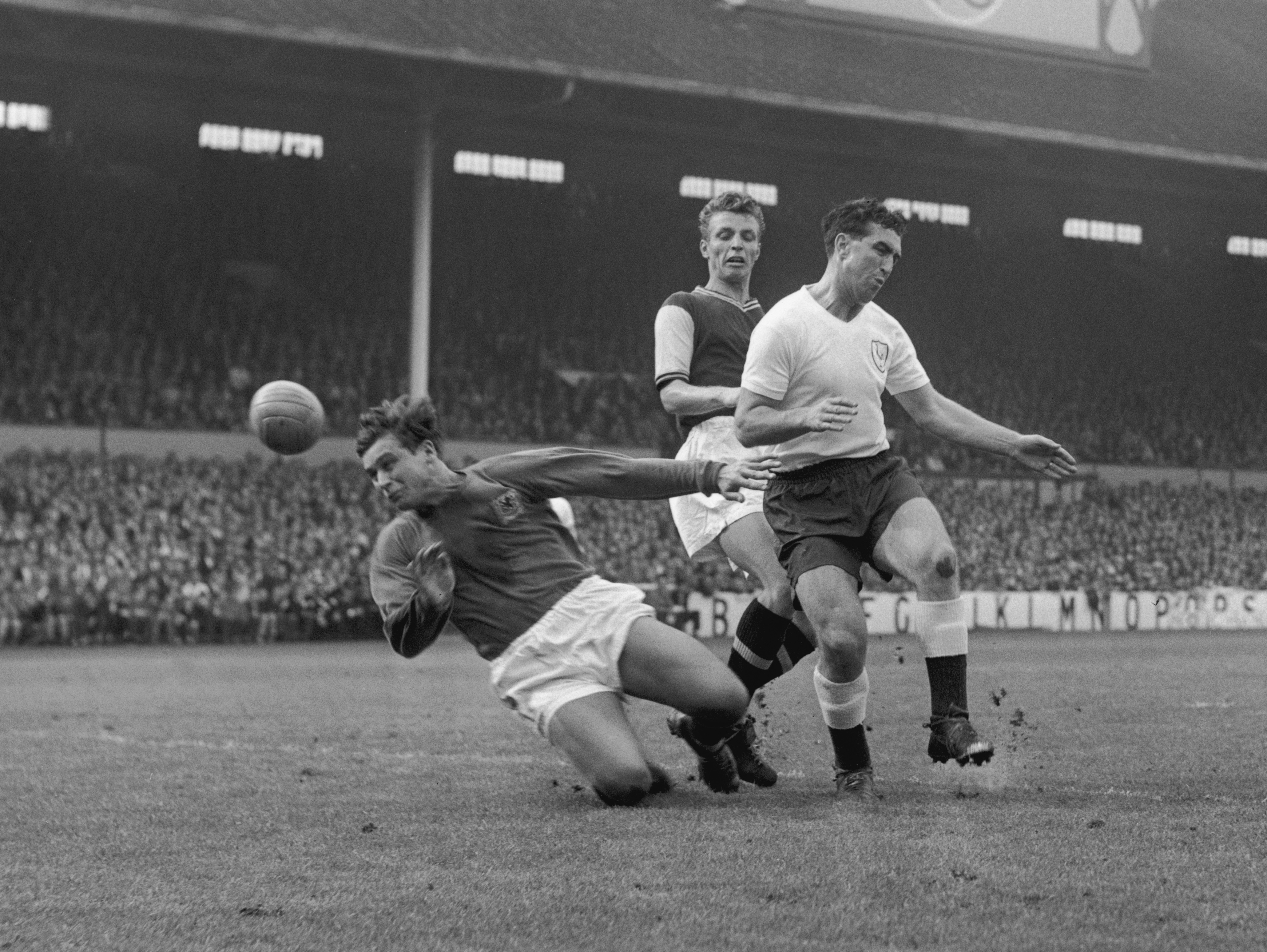 Tottenham paid Chelsea £18,000 to sign Bobby Smith in 1955 and the striker would go on to play a pivotal part in Spurs' successes across the years ahead.
Top scorer in Tottenham's double-winning season with 33 goals in 43 games, Smith opened the scoring in the 1961 FA Cup final and netted again as Spurs retained he trophy a year later. In total, he hit an incredible 208 goals in 317 games for the north London club before a move to Brighton in 1964.
3. Jimmy Greaves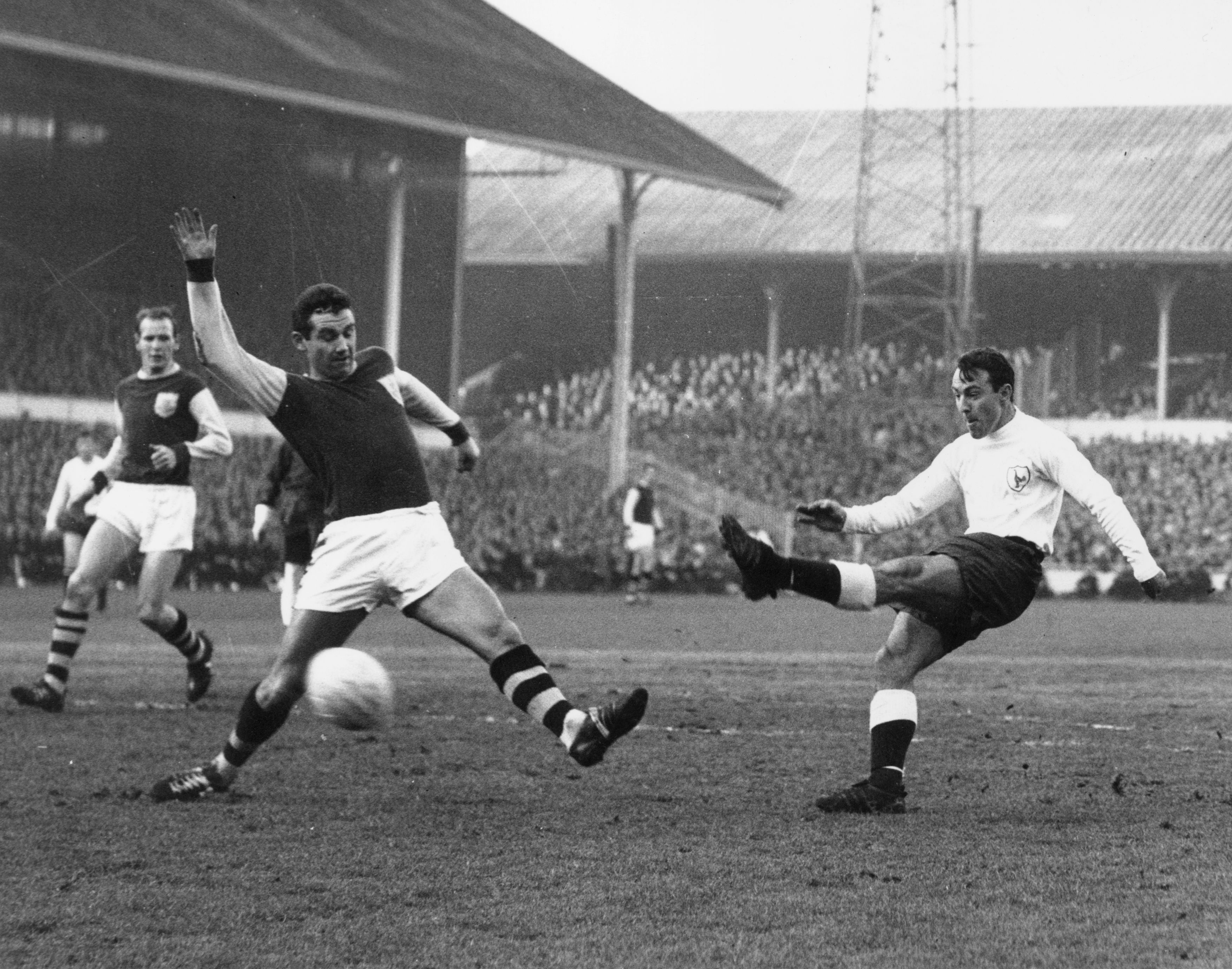 In nine seasons at White Hart Lane between 1961 and 1970, Jimmy Greaves scored an unbelievable 268 goals in 381 games.
Having been passed by Harry Kane in 2023, the legendary striker is now second on the club's all-time list, but he remains the greatest goalscorer to have played for Tottenham. Signed for £99,999 from AC Milan in order to avoid the pressure of him being the first £100,000 player, the England striker helped Spurs win two FA Cups and a first ever European trophy for an English club as they beat Atletico Madrid 5-1 in the Cup Winners' Cup in 1963.
2. Dave Mackay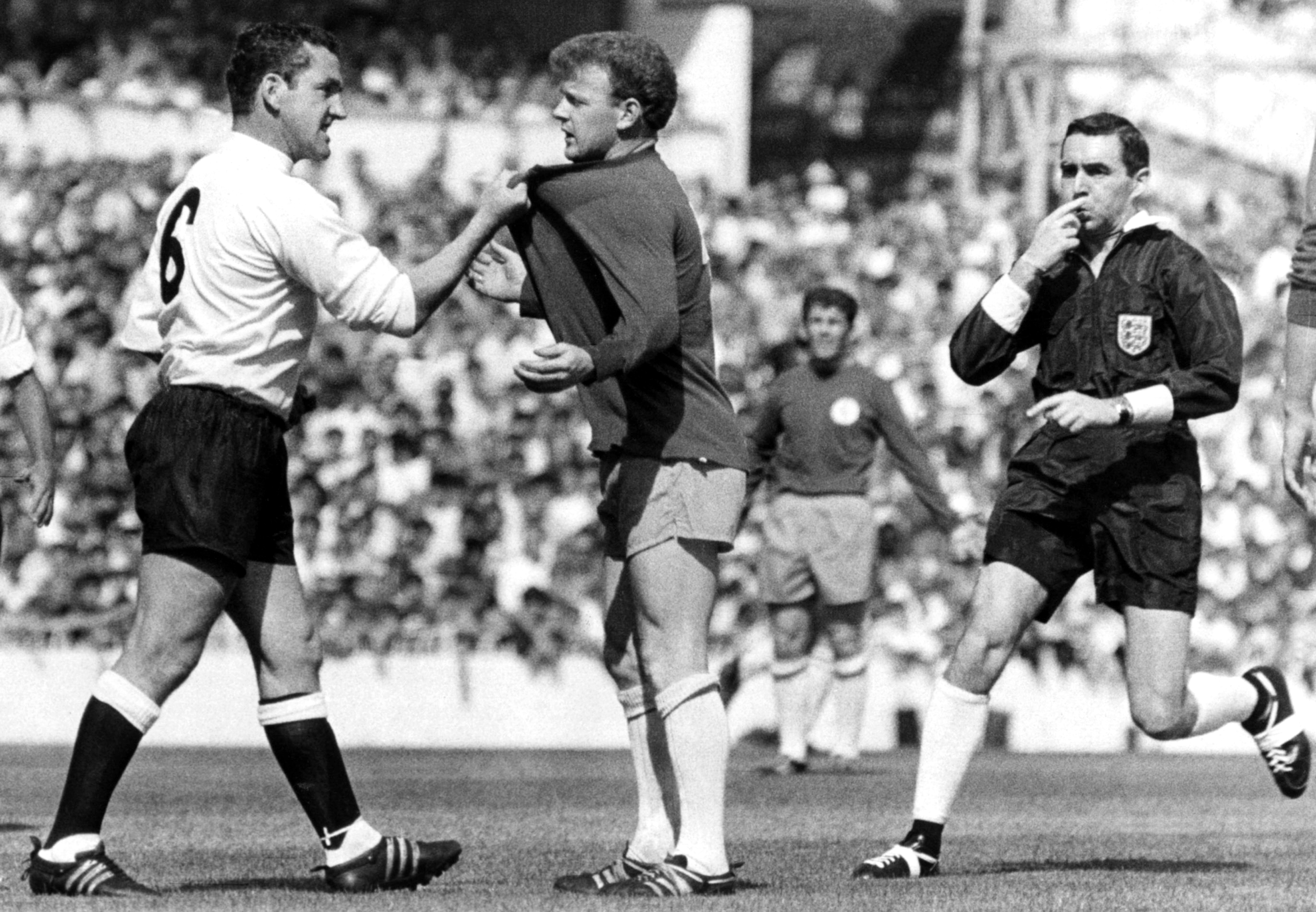 Brian Clough described him as Tottenham's greatest-ever player. George Best said he was the hardest man he had played against.
Dave Mackay, signed for £32,000 in March 1959 from Hearts, was tough but also top quality, a legend who inspired those around him. A key part of Spurs' success in the early 1960s, he won a league title, three FA Cups and a European Cup Winners' Cup at Spurs. And while he was out with a serious injury, Bill Nicholson's side did not win anything.
1. Danny Blanchflower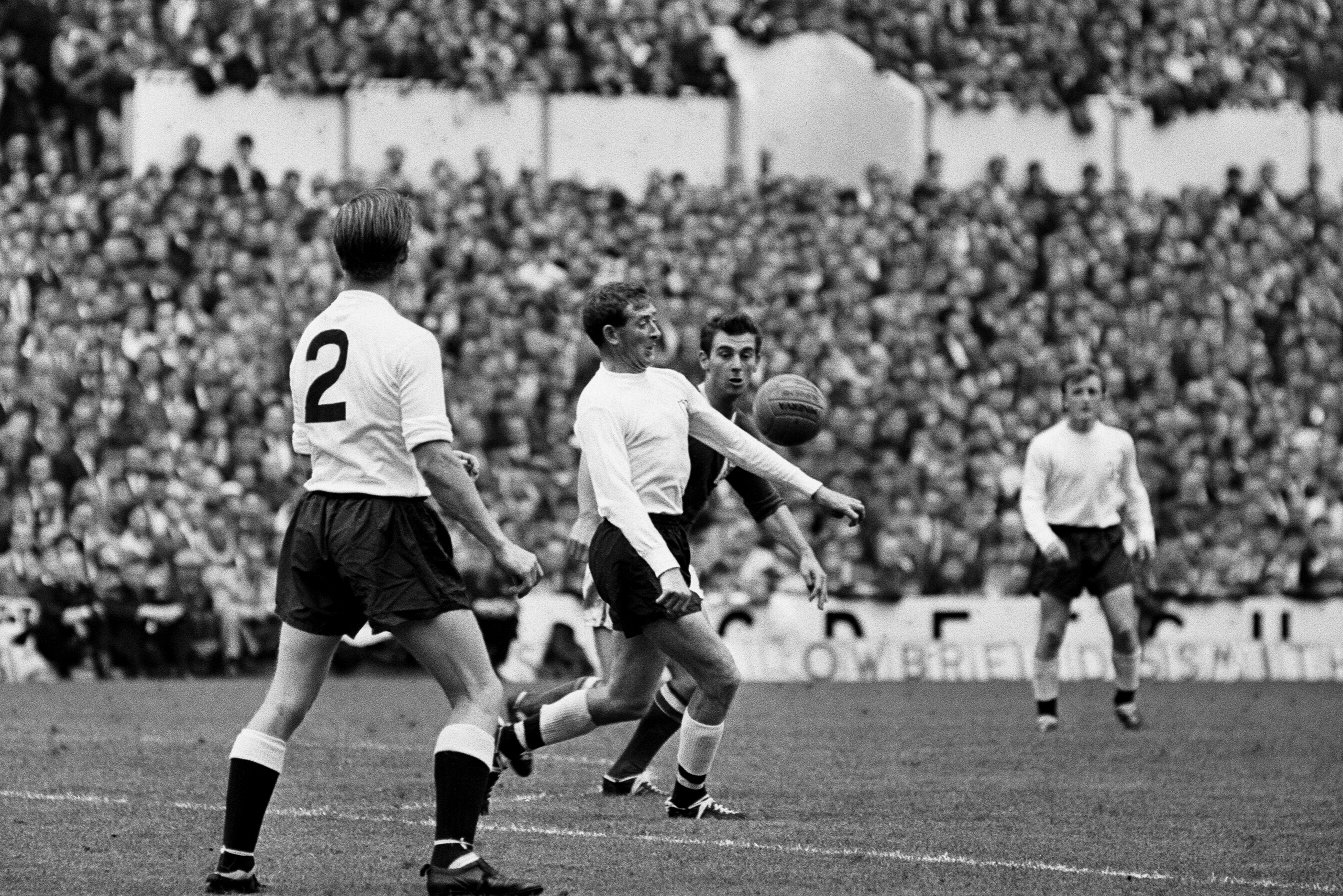 "The great fallacy is that the game is first and last about winning. It is nothing of the kind. The game is about glory," Danny Blanchflower once famously said.
The Northern Irishman, who joined Tottenham from Aston Villa in 1954 for £30,000, certainly did things in style. As a right-sided midfielder with a superb range of passing, he would control the tempo and was at the heart of the Lilywhites' great successes of the early 1960s. Once voted Spurs' best-ever player, he passed away in 1993.