Eat, Pray, Love isn't a book (or movie) that's often talked about in technology events. But for Jimmy Nguyen, the theme of continued self-discovery in the Elizabeth Gilbert masterpiece rings true today. In his presentation at the Digital Nigeria International Conference 2023, Nguyen talked about his adventures worldwide and what he's learned. He also officially announced the launch of his new venture: New Win Global.
Titled "Empowering Potential to WIN," Nguyen's presentation delved into his journey across the world as a tech and blockchain leader. He narrowed down the three key lessons he has learned from three countries: Vietnam, Pakistan, and Nigeria.
"My lesson for you today is not Eat, Pray and Love, but instead, it's Learn, Connect and Synthesize."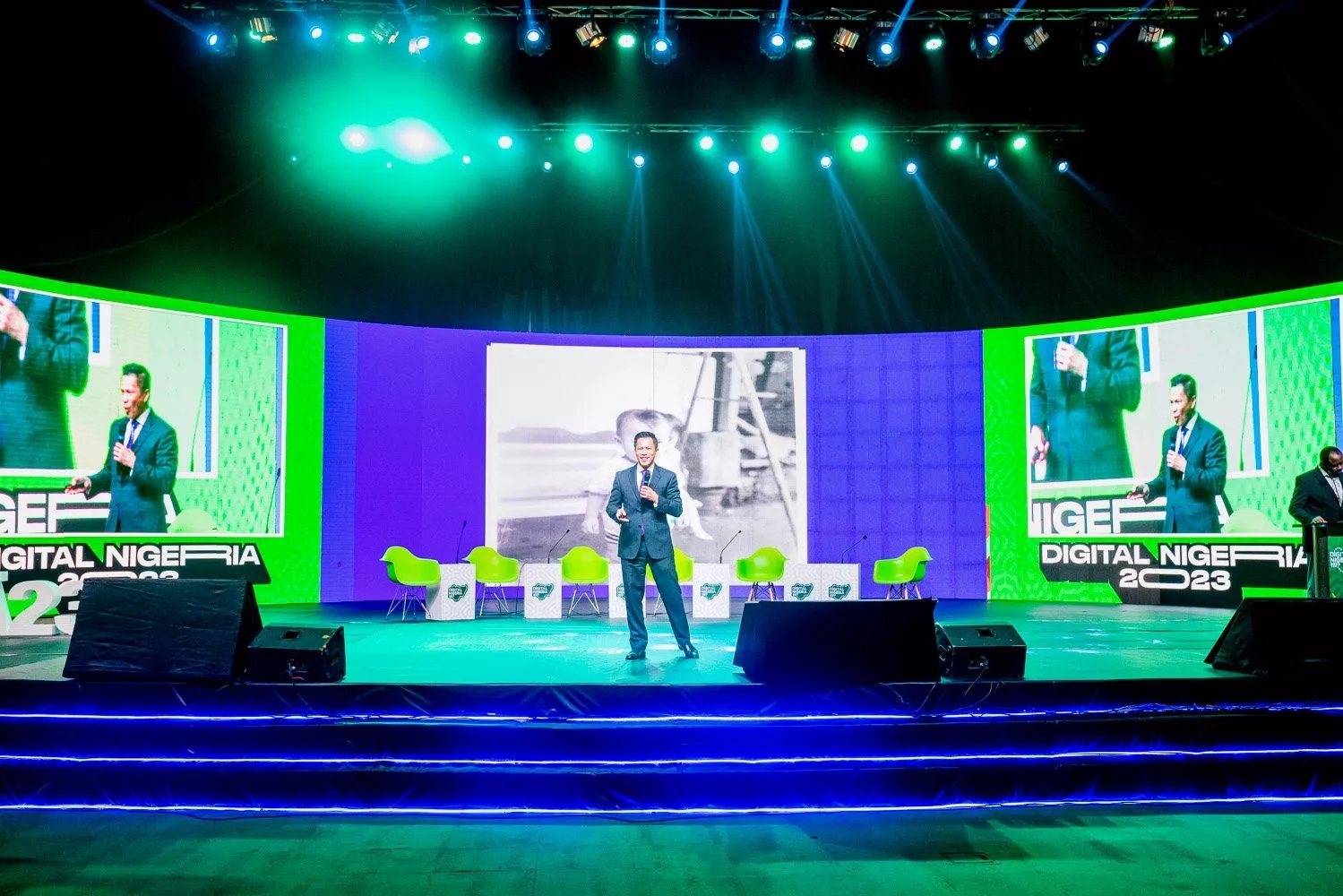 Learn, connect, synthesize
For 'Learn,' Nguyen tapped on his birth nation of Vietnam. While his family moved to California while he was still young, he was greatly influenced by Vietnam's ever-growing hunger for knowledge.
"Education has always been important for Vietnamese people," he told the thousands of attendees on the third day of the event.
The Southeast Asian country now ranks in the top 10 for science, above giants such as the United Kingdom and the United States. One report dubbed this phenomenon "the Vietnam effect," which is "a nation's ability to advance a high-quality education even when it's economically weaker than its rivals."
Digital learning has boomed in Vietnam, where some of the world's fastest-growing ed-tech startups are now based. Armed with digital skills, young Vietnamese people are now taking up senior positions in some of the world's largest firms.
The second lesson—connect—borrows from Pakistan. Nguyen announced that he had assumed the role of chairman at InvoiceMate, a startup that leverages the BSV blockchain to digitize the invoicing process. Founded by Pakistani national Muhammad Anjum, the startup has recorded significant new partnerships with major institutions in recent times, Nguyen revealed.
InvoiceMate now offers invoice financing, a challenge that inhibits the growth of 92% of SMEs. It has partnered with nine financial institutions to lend money to these SMEs, leveraging the blockchain data the startup collects.
'Synthesize' is a lesson Nguyen has learned in Nigeria, he told the audience.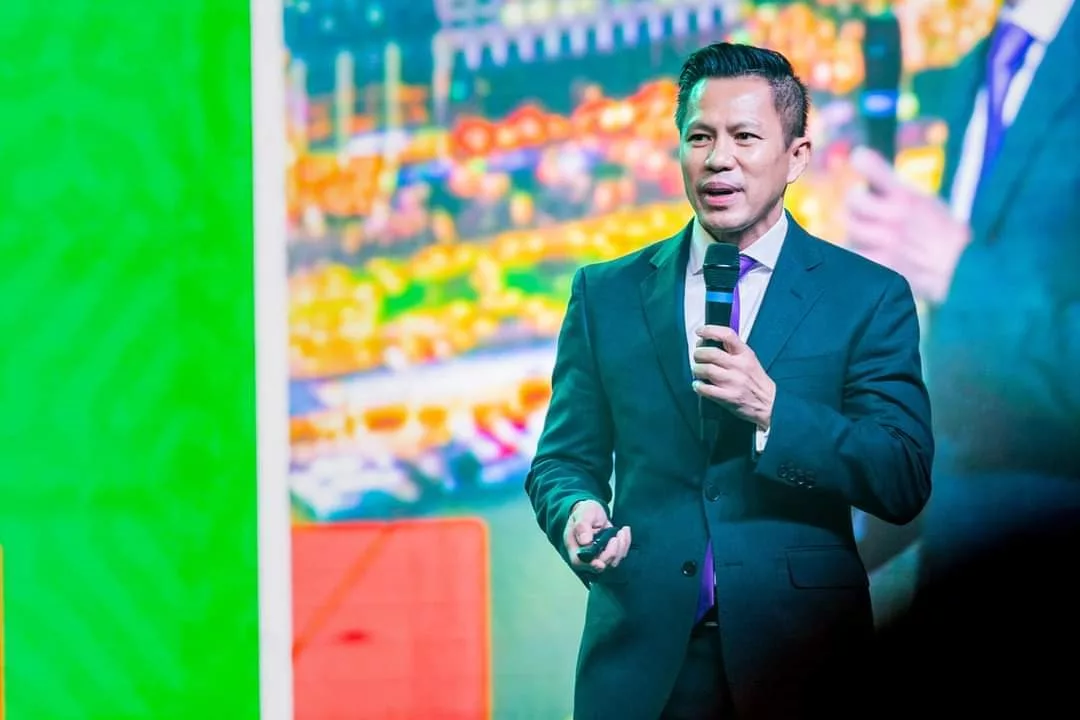 "Synthesize means taking many elements and combining them. We have a lot of technology, business partners and ideas, but it's the ability to combine them comprehensively that's the most powerful."
Nguyen recognized some of the businesses creating a positive impact in Nigeria and beyond by combining various technologies and customizing them to fit the limitations of the target market.
These included Paycode, a company that solves the connection and identity challenge in the payments sector. The company targets rural areas in Africa, collecting biometric data and issuing smart cards and PoS machines that don't require an internet connection.
New WIN Global
Nguyen concluded his presentation by announcing his newest venture—New WIN Global.
Introducing my new business brand @NewWinGlobal
✨🌍

To learn more, watch the video
+ visit https://t.co/X0Dnc2rCG9 pic.twitter.com/lAccKgdFgJ

— Jimmy Nguyen (@iamJimmyWIN) October 26, 2023
The new venture brings together players from different fields in blockchain and other emerging technology. It includes Nigeria's Domineum, U.S.-based stablecoin issuer Change Digital Commerce, Norwegian supply chain firm UNISOT, U.K.-based Seventy7 Ventures, Pakistani tech events powerhouse Nutshell, and more.
"It takes a lot of people to deliver these new wins to the world," Nguyen concluded.
Watch: Jimmy Nguyen's Bitcoin is all about time presentation
New to blockchain? Check out CoinGeek's Blockchain for Beginners section, the ultimate resource guide to learn more about blockchain technology.