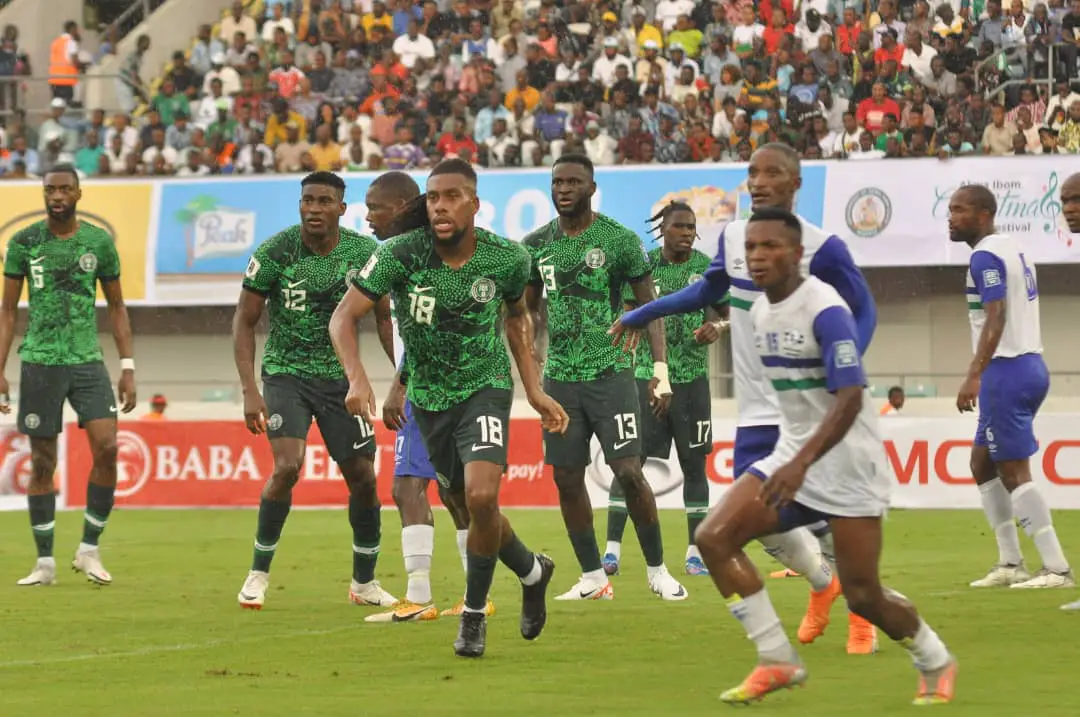 Former Nigeria international Moses Kpakor has said the Super Eagles game against Zimbabwe on Sunday is a must win after their shock home draw against Lesotho.
The Eagles kicked off their 2026 FIFA World Cup qualifier with a 1-1 draw with Lesotho inside the Godswill Akpabio International stadium on Thursday.
A Semi Ajayi 67 minutes header helped the Super Eagles avoid defeat to Lesotho.
Also Read: 2026 WCQ: Zimbabwe Players Shelve Strike, Return To Training Ahead Super Eagles Clash
In an interview with Completesports.com the 1990 AFCON silver medal winner lamented said:"I greatly looked at the statistics and it showed that we did not play well. I think when you are playing a team that you have no idea of it's strengths and whatever it can be dicey.
"So I think it's a surprise but we should not lose hope. I think Moses (Simon) would have come much earlier than he did so he can make a reasonable impact. I think in the return leg our players would know what to do better.
"I think we have always had good games against Zimbabwe. But as we keep saying football is growing. There is no small country in the world of football. If you look at the qualifiers worldwide you'll see those surprises. I saw that Brazil were defeated, I saw that Argentina lost.
"The next game is a must win if we don't want a repeat of what happened the last time against Ghana. So we don't need to struggle with goal advantage, head to head or whatever rule. All the players need to take the match against Zimbabwe seriously."
Meanwhile, Nottingham Forest striker Taiwo Awoniyi has returned to England after picking up a groin injury in the encounter.
By Toju Sote
The post EXCLUSIVE: 2026 WCQ – Game Against Zimbabwe A Must Win For Super Eagles —Kpakor appeared first on Complete Sports.