ILO Makes Appeal for $20 million as 390,000 Palestinians Lose Jobs Due to War on Gaza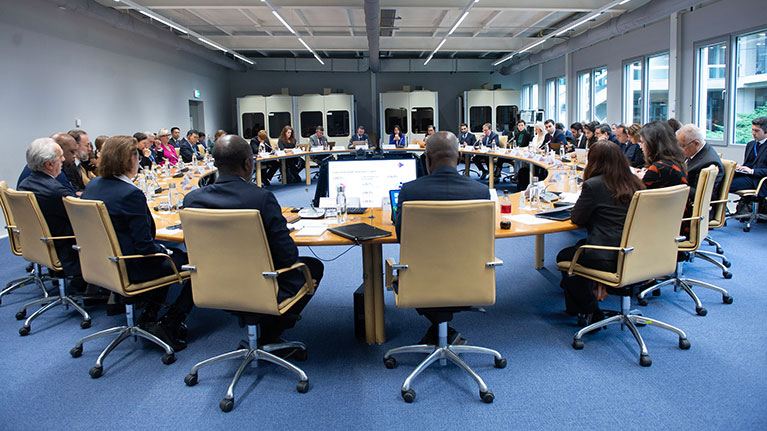 The International Labor Organization (ILO), a UN agency, made a USD 20 million (EGP 618 million) appeal to donors on 9 November for funds to respond to the effects on Palestinian workers caused by the war on Gaza.
The appeal comes as part of a three-phase response programme "set to provide both immediate relief and longer-term assistance to mitigate the effects of the crisis on hundreds of thousands of affected Palestinian workers and employers," according to ILO News.
"The hostilities have resulted in – and continue to cause – both a tragic loss of human life, and an unprecedented loss of livelihoods, jobs, income, businesses, and civilian infrastructure," ILO Director-General Gilbert F. Houngbo said.
"The magnitude of the response needed from the international community, and the current operational constraints, are beyond what has ever been seen before in the Occupied Palestinian Territory," Houngbo added.
Initial estimates by the ILO indicate that at least 61 percent of employment in Gaza, 182,000 jobs, were lost as a result of the war, with a spillover effect of at least 24 percent of employment, or 208,000 jobs, lost in the West Bank, according to a 6 November ILO bulletin.
In total, at least 390,000 Palestinian jobs were lost as a result of the war on Gaza. This loss of jobs results in daily labor income losses totaling USD 16 million (EGP 494 million). The ILO warns that the situation will only get worse as the war persists.
"Our initial assessment of the repercussions of the tragic current crisis on the Palestinian labor market have yielded extremely worrying results, which will only worsen if the conflict continues," ILO Regional Director for Arab States Ruba Jaradat said.
Gaza, besieged and economically strangled, was already struggling with high poverty and unemployment rates before the war, with unemployment at 46.4 percent in the fourth quarter of 2023.
THE CONFLICT SO FAR
After a surprise attack conducted on 7 October by Hamas on a number of southern Israeli towns which resulted in the deaths of an estimated 1,405 people and more than 220 being taken hostage by Hamas, Israel launched a retaliatory bombing campaign against what it describes as 'terrorist targets' in the Gaza Strip.
Over 10,569 Palestinians have been killed in the Gaza Strip — including at least 4,324 children and 2,823 women — and over 26,000 others injured. Meanwhile, at least 163 Palestinians have been killed in the West Bank and at least 2,200 have been injured.
The priority of the Egyptian government since the beginning of the conflict has been de-escalation and the securing of a path for aid to enter the Gaza Strip through the Rafah crossing. Israel bombed the crossing at least six times, and limited aid trucks have crossed to Gaza so far, which UN officials warn is insufficient amid dire humanitarian conditions.
Most Western countries, with the United States at the forefront, have expressed unconditional support for Israel, despite the steadily rising death toll in Gaza. Meanwhile, the United Nations General Assembly has issued a resolution calling for a ceasefire.
---
Subscribe to our newsletter
---
News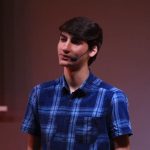 Omar is a Master of Global Affairs graduate interested in international relations, economic policy and development, climate change, and local social issues. He did his undergraduate studies in Economics at the Menton campus of Sciences Po Paris and his masters at the American University in Cairo. Omar has worked as a deputy senior editor and assistant editor at the Cairo Review of Global Affairs as well as social media officer at Mada Masr. Easily won over by good Italian or Syrian food.