Kentucky police announced Friday that they have arrested the cousin of a missing 4-year-old girl and her boyfriend after finding what they believe to be the child's body. 
Although 4-year-old Chloe Darnell was last seen in September, relatives told police, she was not reported missing until days ago, per a Friday press release from the Whitley County Sheriff's Department. 
Brittany Slaughter, 24, had custody of the girl. Now she and 34-year-old boyfriend Adam Hayes both face charges of murder, abuse of a corpse and tampering with physical evidence, per Whitley County Detention Center records reviewed by Fox News Digital. 
The condition that Darnell's body was found in is unclear. Darnell's body has been "sent to the state medical examiner's office in Frankfort for an autopsy and positive identification," per the department. 
REMAINS FOUND IN ARIZONA DESERT IDENTIFIED AS GIRL WHO DISAPPEARED IN1992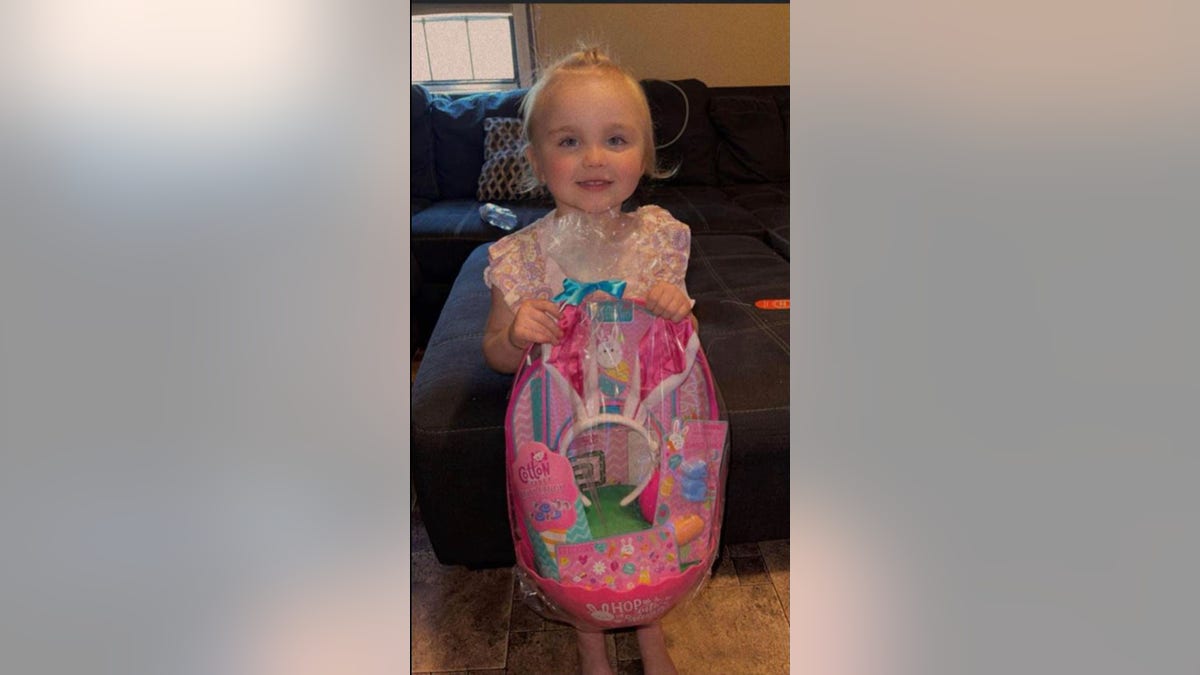 Chloe Darnell, 4, was reported missing earlier this week, with concerned family members telling authorities she had not been seen since September. On Friday, per the Whitley County Sheriff's Department, a body believed to be hers was located.  (Whitley County Sheriff's Department )
When the department first announced their investigation on Tuesday, both Slaughter and Darnell were considered missing persons. 
The next day, the department posted photos of a 2009 red Mitsubishi Lancer that "Brittney Slaughter may have been operating prior to her… disappearance."
CALIFORNIA MAN SENTENCED IN FLORIDA MURDER CASE AFTER NEARLY 4 DECADES ON THE RUN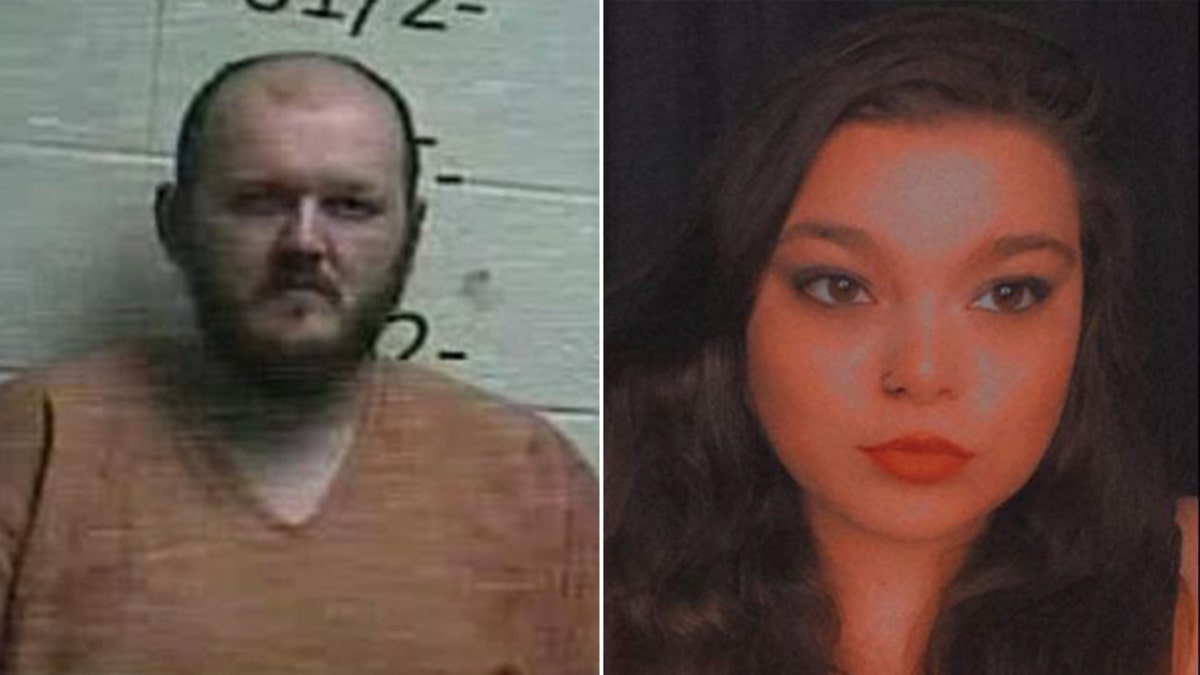 Brittany Slaughter, Chloe Darnell's cousin who had custody of the child, and boyfriend Adam Hayes face murder, abuse of a corpse and tampering with physical evidence charges.  (Whitley County Detention Center/Whitley County Sheriff's Department)
That vehicle was found on Thursday, investigators wrote in an update, reporting that Slaughter's "status and welfare [were] reported as unharmed."
At 4:10 a.m. this morning, Slaughter was arrested and booked. 
TEENAGE GIRL FOUND DEAD NEAR DETROT IN 1996 HAS BEEN IDENTIFIED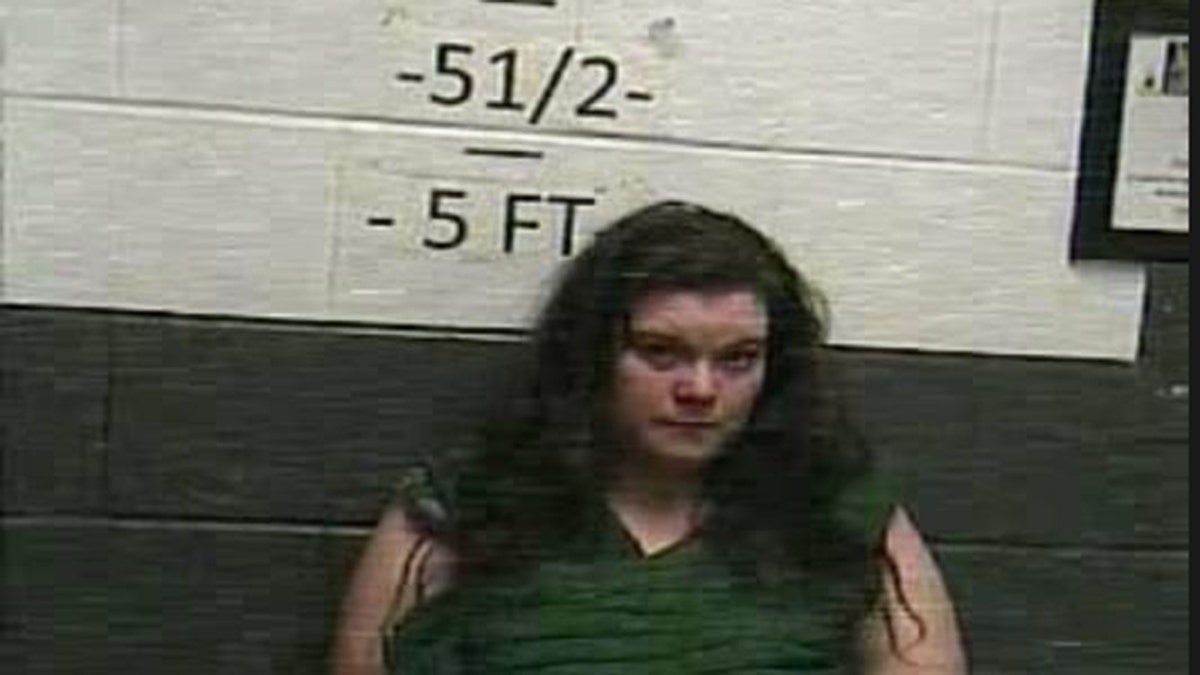 Slaughter, 24, was initially also considered a missing person. She was located on Thursday "unharmed," per the Whitley County Sheriff's Department, and arrested early Friday morning after a body presumed to be Darnell's was recovered. (Whitley County Detention Center)
Hayes, who was booked earlier on Thursday evening per jail records, faces additional charges of felon in possession of a firearm, possession of marijuana and trafficking in heroin. Slaughter entered the facility around 4:10 a.m. on Friday.
Additional criminal charges against both Slaughter and Hayes are pending, police said.
BODY FOUND IN COLORADO IDENTIFIED AS SD RESIDENT WHO DISAPPEARED IN 1987
Slaughter's total bond is listed at $1.5 million; Hayes must post that amount plus $105,000 for his additional offenses for pretrial release.
Both are scheduled to be arraigned on Monday, a court employee told Fox News Digital on Friday.