When C.J. Green saw the apparently homeless stranger trudging up Georgia state Route 17, bowed by the weight of his rucksack, he thought, "He's heading toward Midville."
On his way to work later, Mr. Green, Midville's chief of police, spotted and hailed the backpacker and listened to his story. Shirtless but not really homeless, 30-something National Guard member Ken Yasger was walking from his home near Tybee Island, Georgia, to Atlanta. It was the first leg of his journey to become the first openly gay governor of the state of Georgia.
Chief Green came away impressed – and feeling like a witness to history. Five days into a two-week trek, Mr. Yasger had slept next to a dumpster at a gas station – "homeless" with a $300 budget for a 300-mile trek. He'd gotten no sleep the previous night next to a church as rain drained into his nook.
Why We Wrote This
A story focused on
For many LGBTQ+ politicians in the American South, belonging means not denying their sexual identity but not leaning into it either.
"This is tractor and cow country – anyone wanting to get into politics should do what he is doing" to understand rural issues, Mr. Green says in an interview a few hours after the encounter. "It was really an honor to talk to the lowest man in Georgia seeking her highest office."
Mr. Green wasn't alone in coming to admire Mr. Yasger. Many concerned 911 phone calls about the tattooed stranger came from the same people who wound up leaving well wishes – 73 in all – on the town's Facebook page.
Mr. Yasger's path is unique, but his aim is increasingly plausible. While he remains the longest of long shots for the Georgia governorship, gay politicians in the South are finding growing success.
The trend is full of nuance. While the politicians winning elections are openly gay, most don't dwell on it, which means they feel empowered – but only to a point. Running for office requires the fortitude to be satisfied with an often-grudging acceptance. Moreover, while that acceptance has begun cautiously to embrace the gay, lesbian, and bisexual community, it remains largely unavailable to transgender people.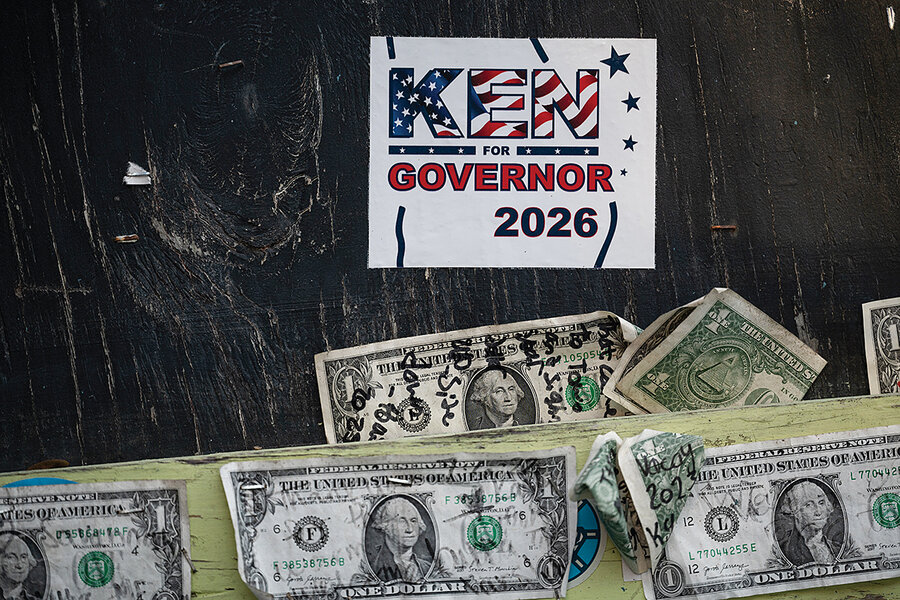 Yet this success also shows that – even in the most conservative small towns – the narrative of LGBTQ+ rights and same-sex marriage is more complicated than it is often portrayed. Buried deep in the Southern soul is not only a social archconservatism but also a sense of neighborliness and even accommodation that can help in dissolving barriers.
These politicians say there remains much work to be done, but they also say the South is changing, enabling them to live – and even thrive – in a way they would never have thought possible a generation ago.
"What you are seeing is how queer life has worked in the South, especially for those who are queer and interested in politics," says Jaime Harker, a University of Mississippi English professor and owner of the LGBTQ+ Violet Valley Bookstore in Water Valley, Mississippi. "Yes, it can be a punching bag talking point for the Republican Party, but there's also this whole idea of, 'We like so-and-so, and he's good at his job' – where you wouldn't talk about it, but you would know.
"You can call it hypocrisy," she adds, "but it's also a refusal to enforce the letter of the law that you are espousing so as not to harm an individual who is right in front of you. It's about making accommodations for people you grew up with and who you love and who may not fit with whatever idea that's being said officially. It gets at some of the interesting complexities of rural life in the South."
As the aspiring governor Mr. Yasger takes a break next to a soybean field on Sept. 15, just north of Midville, he says, "I think, how many politicians are willing to do this for the people?
"This is … the most physically grueling thing I've ever done in my life, ever," the former Army Ranger adds.
And by that he includes the extra burden of his sexual orientation, which in much of the South remains on the books as illegal – even though a 2003 Supreme Court decision found anti-sodomy laws unconstitutional. So far this year, 83 anti-transgender bills have been passed across the United States, half of them in the South, according to Trans Legislation Tracker.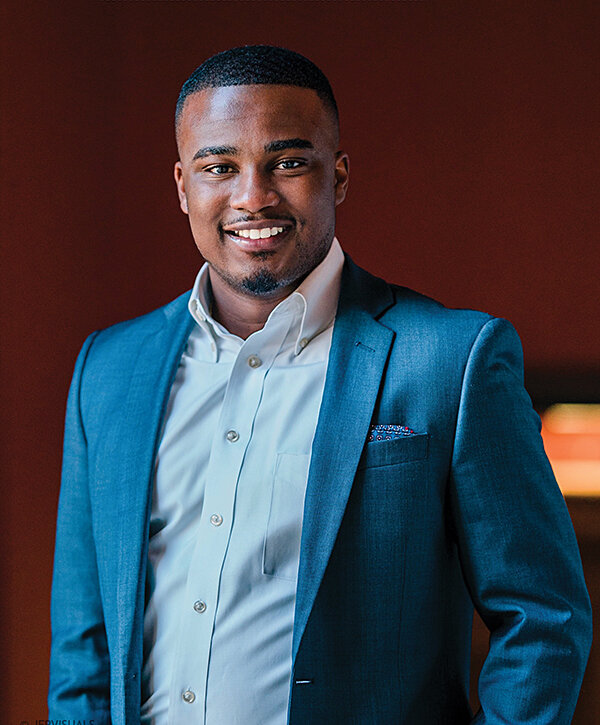 Courtesy of Davante Lewis
In his seminal book, "Men Like That," John Howard traces how gay people in the rural South long had a tradition of what he calls "queer dissembling" – downplaying one's authentic identity to accommodate local culture.
But that is "inappropriate, counterproductive, even harmful in the third millennium," writes Dr. Howard, an emeritus professor of arts and humanities at King's College London, in an email. The criminalization of consensual homosexual relations in the South, he adds, gave "legal sanction to other forms of anti-LGBTQ discrimination, from which we've yet to recover."
Yet Mr. Yasger sees a crucial difference between what the law says and how today's Southerners live their lives. The numbers back him up: 
•Louisiana and Mississippi are the only states that have never elected an out LGBTQ+ person to the state legislature, according to Out for America 2023, a report by the LGBTQ+ Victory Institute, based in Washington. All other states, except Idaho and West Virginia, currently have at least one out LGBTQ+ state legislator.  
•Voters in Nashville, Tennessee, elected Olivia Hill to the Metropolitan Council in September, making her the first transgender person elected to public office in the state.
•In 2019, Texas' five LGBTQ+ lawmakers formed a caucus that has helped counter various anti-LGBTQ+ bills, including some during the 2023 legislative session, when 54 were introduced but only six passed, according to the American Civil Liberties Union. 
•Texas state Rep. Julie Johnson has been a front-runner for the state's 32nd U.S. Congressional District. If she wins, she'll be the first openly lesbian member of Congress from Texas.
•In Louisiana, Davante Lewis last year became the first openly LGBTQ+ person elected to a state-level office on the Public Service Commission, which sets energy policy and electricity rates. Mr. Lewis upset a three-term incumbent to win.  
For many of these politicians, navigating public acknowledgment of their sexual identity can be difficult. But they have found success in part by drawing on a Southern tradition of claiming one's honor and independence.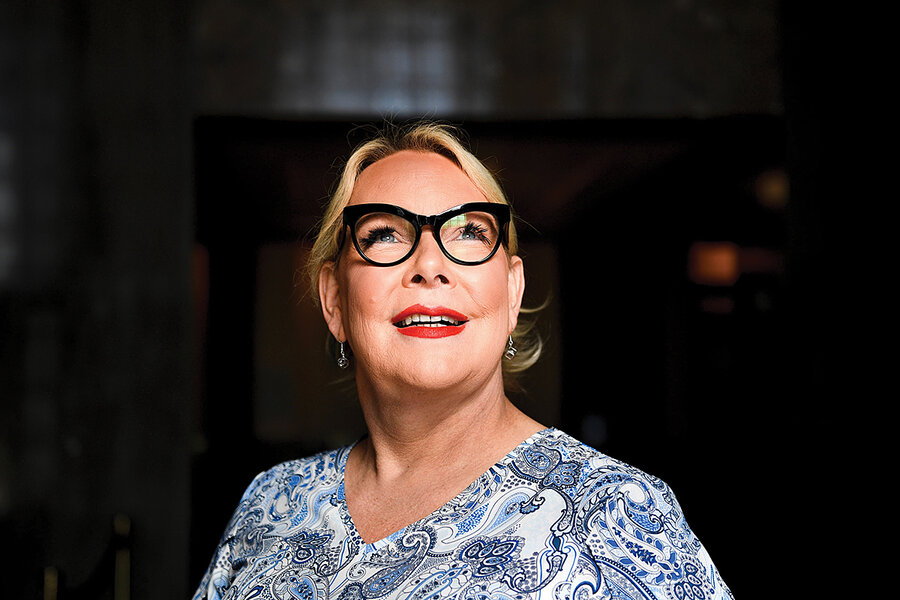 Nicole Hester/The Tennessean/USA Today Network/Reuters
"The way [LGBTQ+ people in the rural South] see it is, 'You're going to have to push us off our land because we're not going anywhere. We were born and raised here,'" says Darren Grem, an associate professor of history and Southern studies at the University of Mississippi near Oxford. "It's a place where they thrive with a notable independent streak, in the sense of, 'We're here and present, and we have to put up with a whole lot of crap that folks in [more LGBTQ-friendly] communities don't have to put up with.' They've got a backbone that's reinforced steel."
Jason Elliott, a Republican, made South Carolina history in 2016 when he became the state's first openly gay lawmaker. He represents the home district of archconservative, Christian Bob Jones University in Greenville.
Today, South Carolina has three openly LGBTQ+ elected politicians, including Gavin Smith, former press secretary for the Department of Labor in the Trump administration, who campaigned shoulder to shoulder with his husband to win a Town Council seat in Lexington earlier this year.
As Mr. Elliott knocked on doors during his first race, he harangued his primary opponent, an incumbent and graduate of Bob Jones University, for missing key votes at the Capitol. He won the primary with 58% of the vote and ran unopposed in the general election. His sexual orientation wasn't part of the campaign, but he acknowledged later that it was one of the state's worst-kept secrets.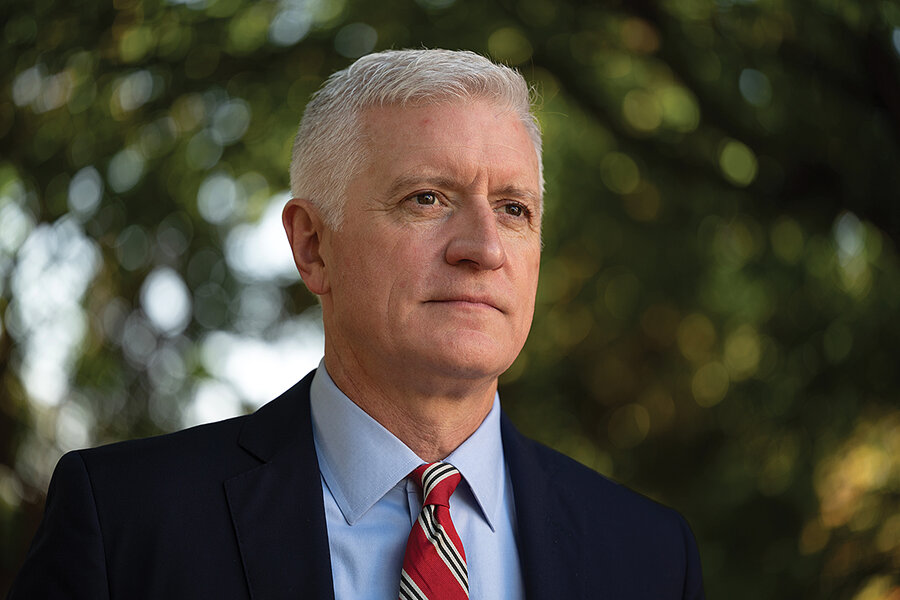 Still, his Republican primary challenger two years later suggested at one point that Mr. Elliot had misled voters about his sexuality and was morally out of step with the district. A newspaper article sketched his story after the primary opponent brought it up: Married and divorced with a grown son, Mr. Elliott had come out as gay.
"After your sexual orientation is on the front page of the paper, you feel like it was kind of liberating in a way," Mr. Elliott says.
By the end of that campaign, the opponent had backed off his assertions, and Mr. Elliott went on to win – once again with 58% of the primary vote, and 63% against a Democrat in the general election.
He attributes his success partly to the more liberal-minded people moving into the state to work at its booming auto plants. But there has been a dramatic shift among Southerners, too, he argues. 
Serving as president of the university in 1980, Bob Jones III said gay people should be stoned "as the Bible commands." Later, as chancellor in 2015, Mr. Jones disavowed those comments and apologized for making them.
"I would say that most everyone in their life knows a person who is gay or lesbian, and being able to live authentically and to live into who you are, I think that changes a lot," says Mr. Elliott. "And I hope that people see that, regardless of orientation, you have the same goals and hopes for yourself and your family and your community that all South Carolinians would have."
Mr. Elliott has conservative viewpoints on abortion and transgender issues. He voted for the state's Save Women's Sports Act of 2022, which prevents transgender girls from competing in girls' sports. He has seen connections with gay friends fade as a result of his politics. And he has found himself thinking deeply about not just policy but also empathy and acceptance. 
"You don't want to be heartless, and my mind may be changing" on transgender issues, he says. "For the folks who are truly dealing with that issue, … I try to understand it; I try to be sympathetic. These are some of the most ostracized kids. I don't want to pile on that. It's a tough political issue."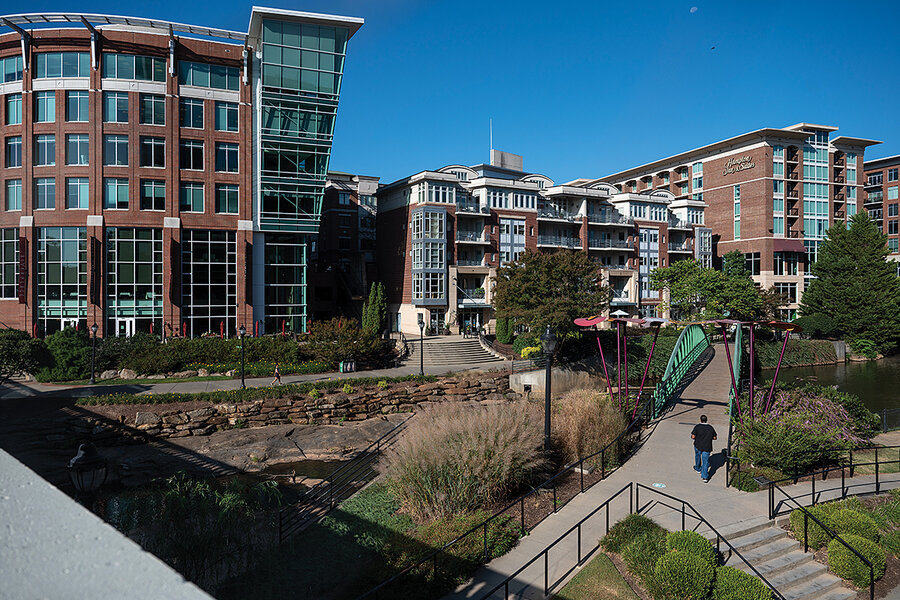 Laurens, South Carolina, demonstrates the complexity of LGBTQ+ life in the South. It has long had a reputation as one of the most racist and homophobic corners of the country. Until 2012, its downtown hosted the Redneck Shop, a Ku Klux Klan recruiting center.
More recently, state Sen. Danny Verdin, a Republican who represents Laurens County, sponsored a bill to ban gender-transition surgeries for those under age 21. Then, in July, a transgender 16-year-old was found dead by the side of the road after he moved out of his house following a fight with his mother. The changes Jacob Williamson made to affirm his gender as a man didn't directly lead to his death, his friends have said, but his difficulty in finding love and friendship made him more vulnerable. 
Yet the mayor of Laurens is a gay man. 
Nathan Senn ran and narrowly won his first race in 2019 and was reelected by about a hundred votes this spring. His election biography doesn't mention his sexual orientation. But his election made him the first openly gay mayor in the history of the Palmetto State.
"I'm a Clemson grad and a Tiger fan," he writes in a campaign bio. "I like to paint. I'm curious. You're more likely to find me watching a documentary than a movie and reading about theology or history rather than a novel." 
After leaving Laurens and graduating from college, Mr. Senn spent 10 years in comparatively liberal Charleston, where he founded his law firm. But he returned to Laurens because of a house he couldn't get out of his mind – a faded and dirt-cheap antebellum mansion.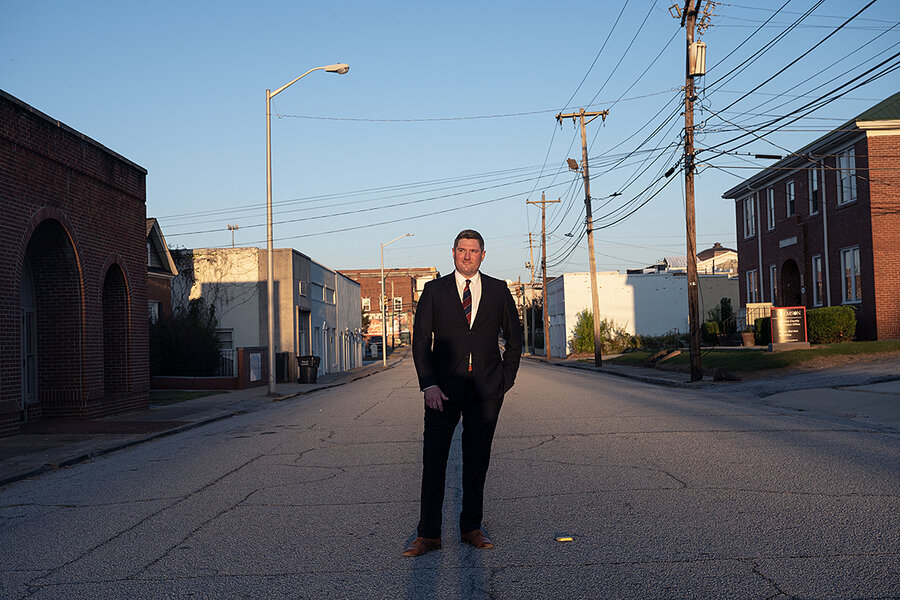 Upon his return, he discovered more of Laurens' history, in large part by researching his house as he renovated it. A century ago, he explains, the mansion had belonged to a town attorney who, at the urging of local church leaders and the governor, prosecuted a mob that had lynched an innocent Black man.
Mr. Senn says he's aiming to revive and re-brand the economically struggling city, not by ignoring past prejudice but by unearthing a more textured history that bucks the city's reputation as "a racist backwater, which is not who we are," he says.
Laurens has seen a remarkable uptick in business and interest from developers. The City Council's main project this year is to make sure new housing fits the character of the area. The courthouse square buzzes with live music and the din of chatter on a Friday night. Acknowledging past wrongs, the city created a park in memory of a long-gone Black business district. A revived city festival features Piedmont blues, a distinct genre with a strong Black tradition forged in this region.
"There has to be intention to how we present ourselves to the world," says Mr. Senn. "It's important to be truthful about our challenges, but also to acknowledge that we are not alone in dealing with inequality and prejudice."
But Jacob's death was a difficult issue for the city. He had set up a date online and traveled to Monroe, North Carolina, to meet the person. Two people have been arrested in connection with his killing. If Jacob had been more accepted in Laurens, "he would have been less likely to try to find that love … somewhere else," Amberlyn Boiter told The Charlotte Observer this summer. Ms. Boiter is president of PFLAG Spartanburg, which supports and advocates for the LGBTQ+ community.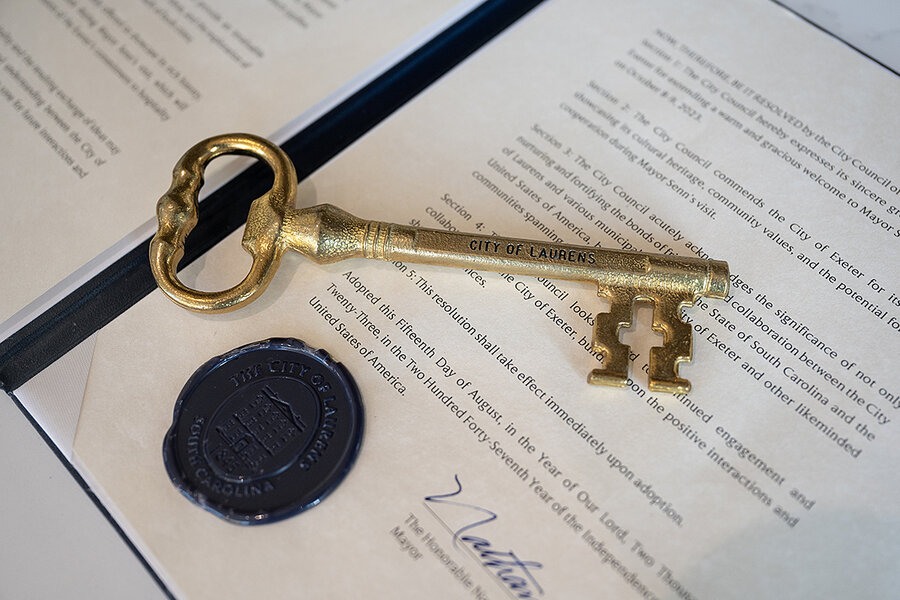 Mr. Senn was one of only two local officials to comment on the killing. And while he helped book a facility for a vigil, he did not attend. None of the politicians invited to the memorial showed up, organizers say.
City Councilor Alicia Sullivan, who ran against and lost to Mr. Senn this spring, brought up Jacob's death during an interview with the Monitor.
"It's a touchy subject, but at the end of the day, it's about humanity, and I'm not interested in who the human is in love with," she says. "My No. 1 focus is that we treat all humans with dignity and respect."
That extends to Mr. Senn, with whom she has had political and personal differences.
"Mayor Senn didn't run as an open person, but people knew," she says. "He courted the town and won their hearts over from his work ethic. He had a lot of support from the African American community, and a lot of them are conservative and Christian. He's a very complex person. He's made history."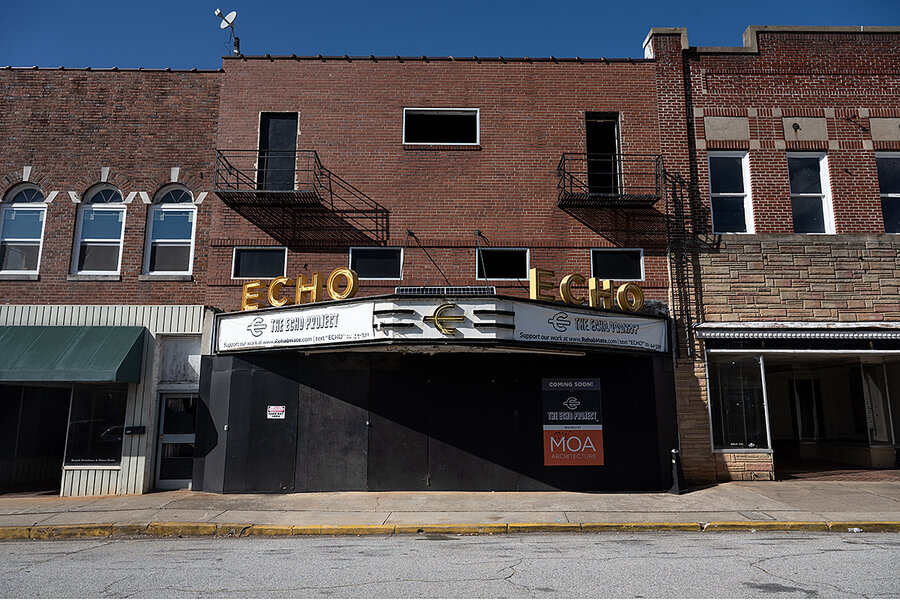 That history-making explains a lot about how the rural South works. "If you come from a city and that is where you get to know gay culture, … there are spaces that are visible that you can enter in," explains Dr. Harker of Violet Valley Bookstore.
"In the rural South, there were none of those things. So it's easy to think there's no queer culture. … If you only use Stonewall as the coming-out model of liberation, you're not going to see anything here, … but you are missing part of what's happening," she adds.
Walking outside Midville, Mr. Yasger understands the struggle over how much to emphasize one's orientation – and define one's place.
Mr. Yasger doesn't lead with, "I'm gay." In fact, it's the last bit of his elevator pitch, after marijuana legalization, his focus on compromise, and opposition to "cultists" on both the left and the right.
His path hasn't been easy. Mr. Yasger was one of the only openly gay soldiers in his Army Ranger platoon. He once made national news for inviting the singer Katy Perry to his Ranger Ball – which she politely declined through a manager. But his dream has long been to run for office as a Republican.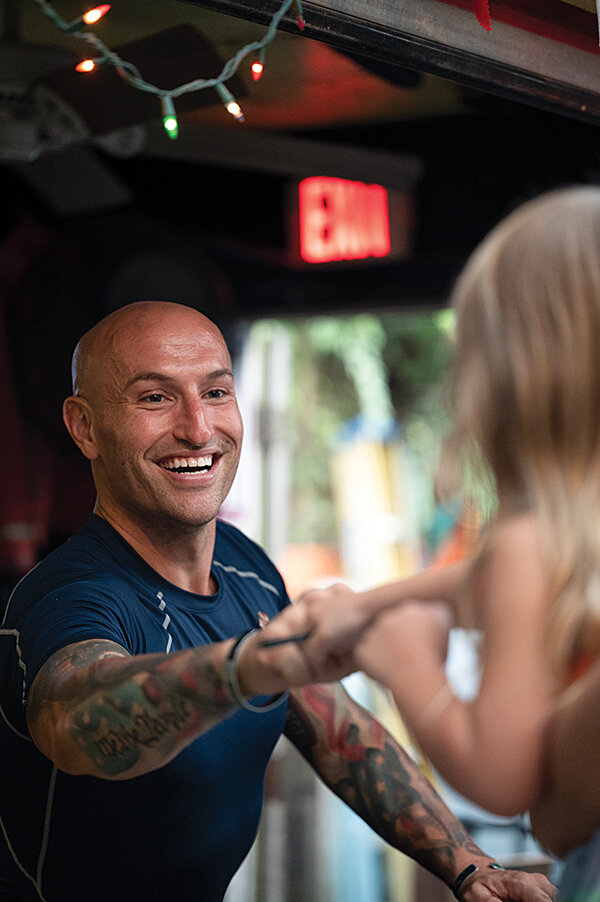 "When I came out, being a gay Republican wasn't a thing," says Mr. Yasger. "I knew that if I wanted to be involved, I was just going to be one of those in-the-closet Republicans like everybody else was. Now it's a lot more accepted."
He ran for a state Senate seat last year and lost by 900 votes against a strong incumbent. In other words, he wasn't ignored by hardcore Georgia primary voters.
That may partly be due to his experience navigating a conservative world as an openly gay soldier. In large part, his strategy has been to look for commonalities over differences and to hold firm on compromise, whether pressure is coming from the right or the left.
"I'm not trying to keep Georgia red or stop Georgia from turning blue – I want us to be red, white, and blue," says Mr. Yasger, hoisting his rucksack onto his back to continue his quest. "People are tired of division. I want Georgia to be an example of what a united state can be."