"Candids Miami 2", the latest book by celebrity photographer Manny Hernandez, offers a unique perspective on Donald Trump and his now-wife Melania Trump's relationship.
The model was quite bashful at the beginning of her relationship with the former president, as evidenced by the coffee table book that will be released on November 18.
In 1999, Hernandez took pictures of her at a Miami party for Ocean Drive magazine, while she was still known by her maiden name, "Melania Knauss." 
With her knees crossed and her arms folded, the 29-year-old model was seated protectively on a couch and clutching a copy of the magazine. Her heavy makeup and straightened auburn hair give her a young shine, even though she is wearing a silver cross around her neck and a black lace slip dress. She doesn't look like the next first lady.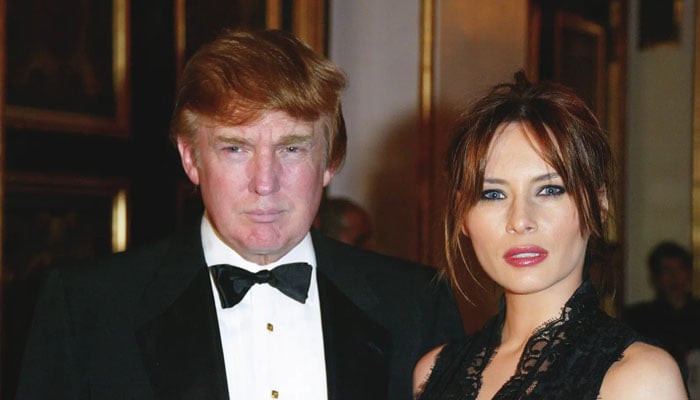 "At the time, she was dating Donald Trump; they weren't married. Hernandez told the Daily Mail, "Melanie was fairly reserved, maybe because she didn't speak much English and was much younger than Trump." 
"But without a doubt, she adored her cover." Because Melania's future husband was a mainstay of the Miami scene at the time, the photographer knew him well. He was a prominent New York mogul at the time. He would go about the space and appear in every photo. "I'm not sure if he sought fame or if fame sought him," the creative said.
In his new book, Donald Trump included a photo of himself that displays his well-known scowl from outside the Liquid nightclub in 1998. His go-to outfit, a blue suit and a dapper white shirt, is prominently displayed, and it's impossible to overlook the orange combover. 
It's evident that Donald Trump controlled the roost in their early relationship. Melania may have discovered her voice now that their lives are so different; she no longer looks to be the timid young model curled up on a couch in Miami.