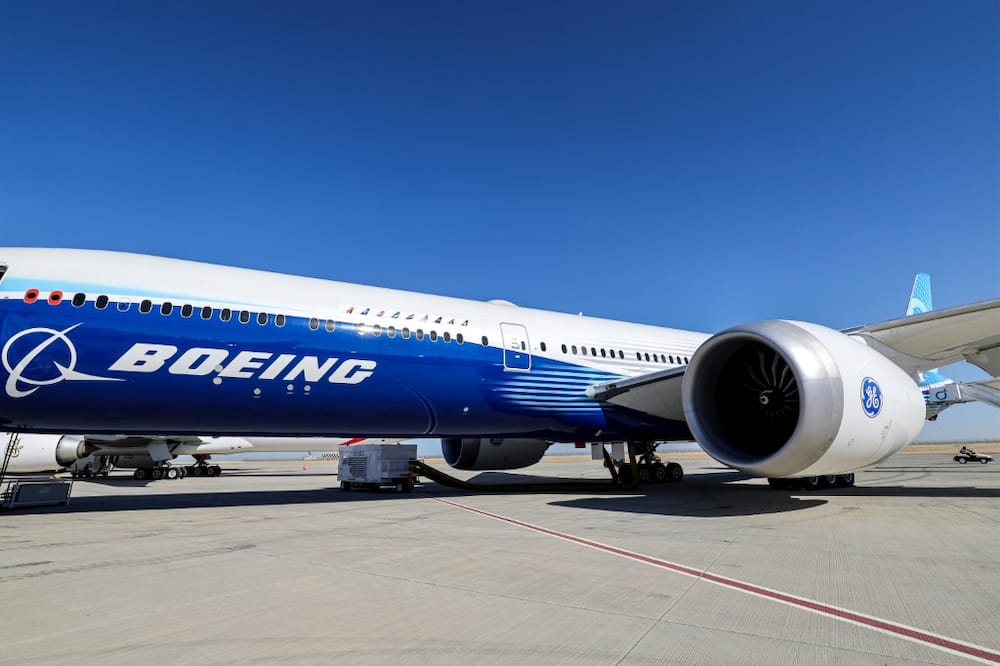 Emirates announced a bumper order of 95 planes and flydubai snapped up 30 wide-bodied aircraft as home-grown airlines unveiled big orders on day one of the Dubai Airshow on Monday.
Dubai-based Emirates, the Middle East's biggest airline, made the biggest purchase so far with its $52 billion order for 55 Boeing 777-9s, 35 777-8s and five 787 Dreamliners.
"This order represents a significant investment that demonstrates Dubai's commitment to the future of aviation," Emirates' chief executive Sheikh Ahmed bin Saeed Al Maktoum told a press conference.
The 777-9s are expected for delivery in 2025 and the 777-8s scheduled for 2030.
The Emirates order was chief among a number of purchases that underlined the industry's post-pandemic recovery.
Earlier, Turkish-German budget carrier SunExpress signed a firm order for 45 Boeing 737 MAX aircraft at a list price of more than $5 billion, though large orders normally come at a discount.
SunExpress's order for 28 737-8s and 17 737-10s includes options that could extend to 90 aircraft, potentially more than doubling its fleet of 66.
"It's the largest order in the history of SunExpress," Max Kownatzki, chief executive of the low-cost joint venture of Turkish Airlines and Lufthansa, said at the signing ceremony.
"We're very happy to have the MAX aircraft for fuel efficiency reasons, for sustainability reasons."
Meanwhile Latvia's airBaltic said it was buying 30 A220-300 planes from Airbus, Boeing's European rival, with purchase rights for another 20. It said it intends to operate 100 of the planes by 2030.
"This day marks a significant milestone in the history of airBaltic," airBaltic's president and CEO Martin Gauss said, highlighting the airline's "plans for the first time ever to operate a fleet of 100 aircraft by 2030".
Record profits
However, rumours of a major order by Turkish Airlines, said to be for about 350 aircraft, did not materialise on the first day, and there were no purchases by Saudi airlines including newcomer Riyadh Air, which hopes to compete with Emirates as a leading regional carrier.
With the latest deal, Emirates' order book rises to 295 planes, including 205 777X aircraft. The airline also ordered 202 GE9X engines to power its 777X fleet.
Separately, French tech group Thales said it had signed a contract to provide in-flight entertainment systems for the 777xs.
Demonstrating its recovery, last week Emirates Group announced record half-year net profits of 10.1 billion AED ($2.7 billion), up 138 percent from a year earlier.
The company also unveiled record annual profits of $3 billion in May.
Emirates posted a $5.5 billion loss in Covid-ravaged 2020-2021, its first in more than three decades, after grounding its fleet and making heavy lay-offs.
Its losses shrank to $1.1 billion in 2021-2022. This week is the first edition of the biennial Dubai Airshow since Emirates bounced back into the black.
Source: AFP